Malaika Arora has always been a fitness junkie. She regularly keeps her fans updated on her fitness regime via Instagram. Although, this is the first time she has uploaded a video with Sara Ali Khan who seems to be her new gym buddy. In the video, the two gorgeous ladies are performing pilates under the training of Namrata Purohit, who is a leading celebrity trainer.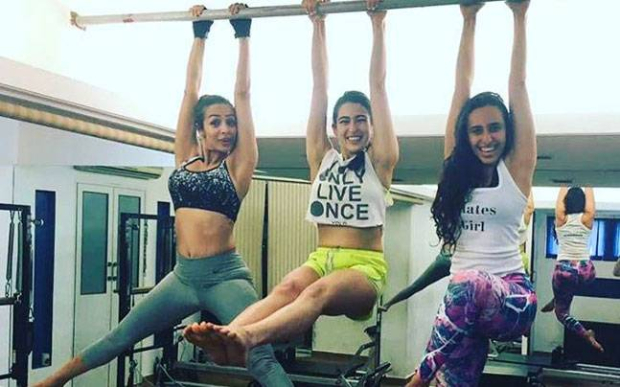 The video is not only intense but it also shows how Sara is making sure her technique is correct by observing Malaika. Their dedication is going to make you want to get back to the gym and stay dedicated to that long forgotten New Year's resolution.
Here's the video that will give you all the motivation you need to get fit.
Also Read: Kareena Kapoor Khan wears matching tees with BFF Malaika Arora during her radio show shoot