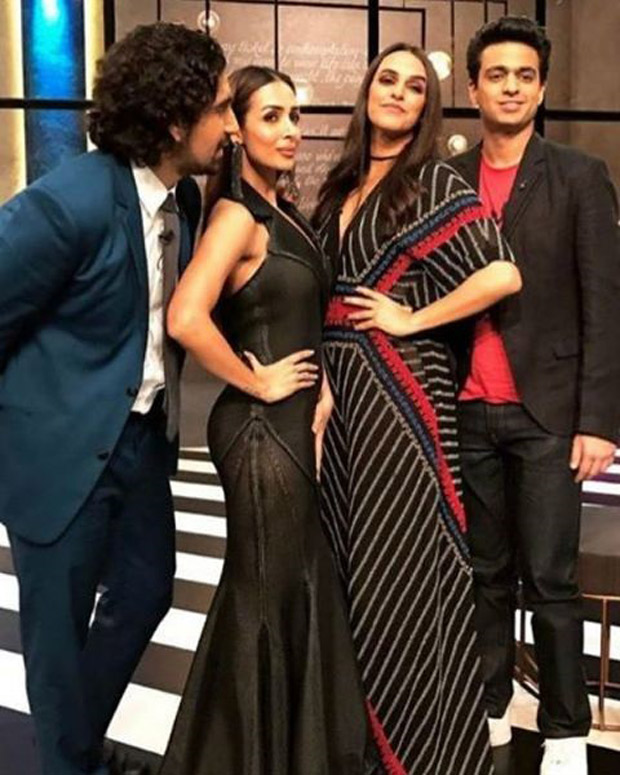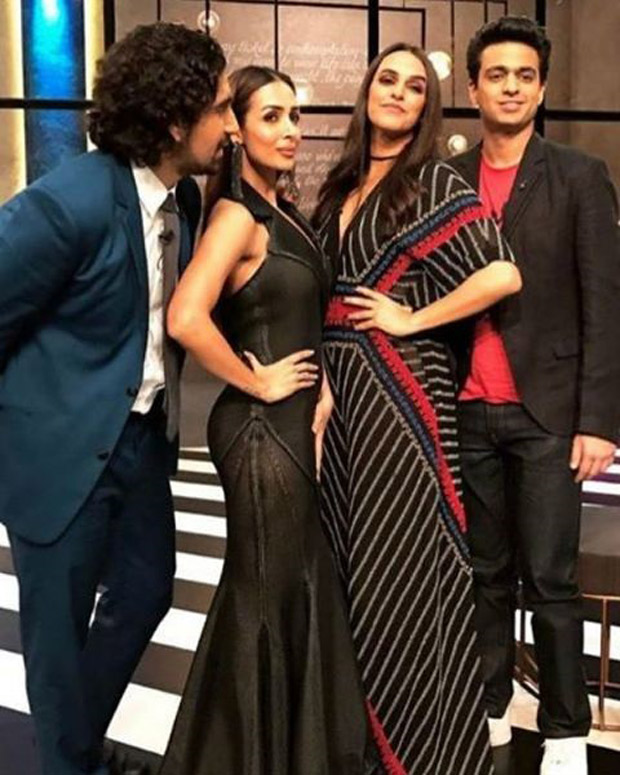 It seems like the fifth season of Koffee with Karan began like yesterday. But it has been two months since the new season premiered and looks like it's coming to an end pretty soon.
If one has followed all the seasons of the talk show, there's one thing that happens at the end of it and that is Koffee Awards. There are different categories and the guests who have appeared in that particular season win the award if they deserve it. Usually, Karan has some people who help him give out the awards. This year's jury members included Malaika Arora Khan, Ayan Mukerji, Neha Dhupia and comedian Rohan Joshi. The jury shares some snaps on their social media and also received Koffee hampers.
Neha Dhupia and Malaika Arora Khan shared theirs on their social media handle. Neha wrote, "Look ma I got home a #koffee hamper thank you" while Malaika shared, "Yipeeeee .thank u" It seems like the Koffee awards will  be an interesting episode to watch.