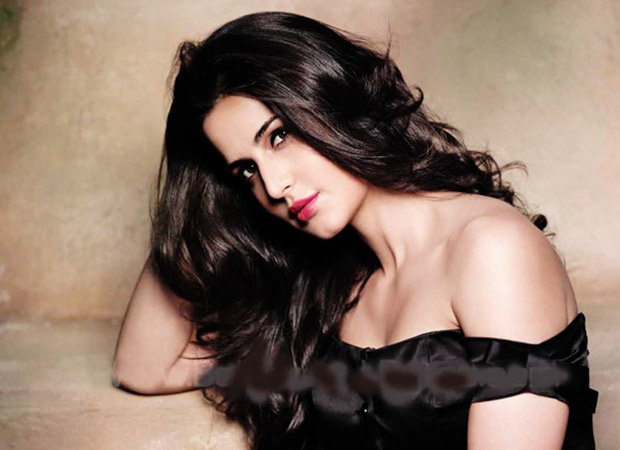 Katrina Kaif in a Bollywood Hungama exclusive interaction with Faridoon Shahryar shared her views on how joining the social media platforms Facebook and Instagram has changed her perception about the social media. She also gives an indication if she is keen on joining Twitter or not.
Katrina, one of my observations is that you are such a private person. You started on Facebook and gradually opened up. Now when we see your Facebook live from Maldives, you are blowing kisses to your fans. How has been your personal journey on social media, has it helped you open up? I am sure you know many fans by their names now.
For me it wasn't a slow step into social media. In terms of why it took me so long to come on social media. I guess I'm the kind of person who makes impulsive decisions and once I make a decision, I just make that my belief  and I never really revisited my decision whether my decision is still valid. So I think that's what happened to me, and I kind of said social media is not for me about 5 or 6 years ago. And I said it impulsively, so I never revisited the decision. And a lot of friends, people and well-wishers said why don't you come on social media so many times. I then kind of started revisiting my decision around the time I joined Facebook last year on my birthday. And once I did that, it took me a while to get used to it to be honest. I had to learn about it from the scratch. And once I did, I found that there is nothing that I fear about it. And it was really, really nice and there is lots of love that you get, and it's very, very warm. It's like a different universe. I think there are a lot of benefits from it and it's really nice to have your voice to your well-wishers and people who support you. And in terms of Instagram, it has been less than a week. I really love the platform. Everyone told me you are going to love it. It's just is fun. I just love the fact that I can make the caption the way I want to. Its quick access. And the support has been amazing so far. The other aspect of the whole thing of social media is that, 5 years ago when I took the decision that it's not for me, the whole culture of social media hadn't really boomed yet. But now, even when I was not on social media the presence was still there. And every time you step out there are still photos clicked of you and now there are instant access photos when you go to any parties. Social media has become the part of way of life now. So even if I myself am not on Instagram or Facebook or twitter, your images are still going to be everywhere and be the part of the culture .The whole culture of paparazzi is now instant access to all events has now come to our industry. When I initially took the decision that social media is not my thing 5 years ago, paparazzi and party pictures were not really the part of the industry.
But the way you get to directly interact with fans, the live interactions, that must be some experience because you have come after long time compared to other celebrities. You have a huge fan following on twitter as well. There are several Katrina Kaif fan clubs on Twitter. That must be a different experience than any other fan interaction you have had before.
It is so much more positive. From the little things that you do and the audience that you are reaching to, it's big. If I post a photo or do a live interaction, you get to know the feedback. And also people from the whole universe are reporting about you. They want you there.  I am not there on twitter yet, Instagram has been a week, and Facebook I think has really been supportive of me. So yes it is different interacting directly with your fans. You are able to be more of yourself. It's in your control. They are not waiting to catch you off guard. It's just the part of you that are natural of you, things you enjoy, things you find funny
In a recent Facebook live from Guwahati you mentioned that you have not said no to twitter. You may join it.
I have joined so many new platforms. It has been a step by step process of how I feel about it. Not immediately but yes.
BOLLYWOOD NEWS
Catch us for latest Bollywood News, New Bollywood Movies update, Box office collection, New Movies Release , Bollywood News Hindi, Entertainment News, Bollywood News Today & upcoming movies 2020 and stay updated with latest hindi movies only on Bollywood Hungama.