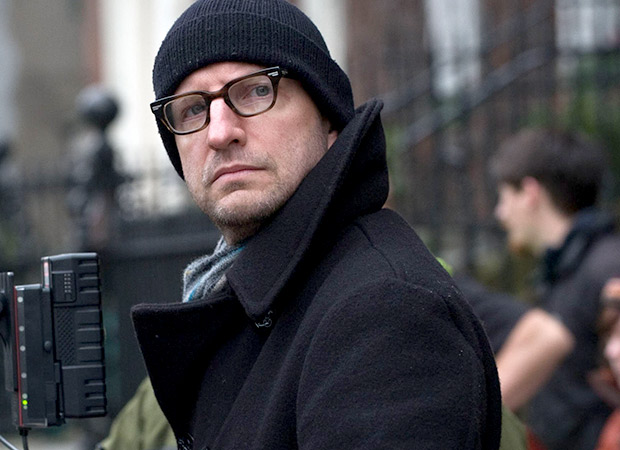 After directing nearly three decades of era-defining films, Oscar winner Steven Soderbergh surprised Hollywood four years ago when he announced his retirement from moviemaking. Switching gears, Soderbergh shifted his focus to television and earned two Emmy wins for HBO's 'Behind the Candelabra' and two Emmy nominations for directing the acclaimed series 'The Knick'. Logan Lucky marks the filmmaker's return to the big screen, a decision he ascribes to "a convergence of a couple of things, one technological, and one creative."
About returning to the big screen after announcing his retirement 4 years ago
The decision to return was a convergence of a couple of things - one technological and one creative. On the technological front, we're reaching a point in the digital landscape where a small company can put a movie into wide release without involvement from major studios. I was having conversations about the future of feature film distribution when this script came over the transom.
About deciding to direct Logan Lucky…
I was initially asked to help find a director for the script (given to his by his wife Jules Asner written by their friend Rebecca Blunt) but I was very excited by what I read. After a couple of weeks, I admitted that I really didn't want anybody else to direct Logan Lucky because I saw the movie very clearly from what was on the page. It's kind of a cousin to an Ocean's film, but it's also an inversion of those movies because these characters have no money and no technology. They live in very pressured economic circumstances, so a couple of garbage bags full of cash can turn their lives around. I also like the fact that when the movie starts out, these characters are not criminals. Unlike the Ocean's crew, Jimmy Logan and his team have to learn on the job, so I also liked that aspect of the script. The story felt close enough to the kind of film that makes me comfortable but different enough to make me excited.
About casting Channing Tatum as Jimmy Logan
Chan's got this everyman quality that's very genuine. He seems like a guy who not only would be fun to hang out with but who would totally have your back if something went sideways.
About casting Adam Driver as Clyde Logan
Like most people, I first saw Adam on 'Girls'. I immediately watched everything else he did and realized, 'This kid's really good.' When we sat down together to discuss the film, We didn't really talk about the role other than that he wanted to dive in and chase that West Virginia accent. After working with dialect coach Diego Daniel Pardo, Driver showed up on set and performed his first scene in character. We had people in the crew who grew up in West Virginia and when they heard Adam talk they were stunned.
About casting Daniel Craig as Joe Bang
Daniel and I have run into each other over the years so I emailed him the script and said, 'I think I may have something for you.' The next morning I got an email back from him saying, 'This is great.' I had a feeling Daniel would respond to it because Joe Bang is arguably the best part in the film. He gets all the fun lines and does a bunch of fun stuff for a third of the film without having to shoulder all the responsibility of a lead role.
About casting Hillary Swank as an FBI agent
Hilary's obviously great and I needed the movie to get a new weird energy at that point in the story. The FBI Agent needed to be as off-centre as everybody else in the film, so I just told Hilary, She needs to be odd.
About casting Katie Holmes to play Jimmy Logan's embittered ex-wife Bobbie Jo
Katie embraced the idea that she couldn't soften the character, because if she backs off from putting pressure on Jimmy then it dilutes the film. When we met about the role, I told Katie, 'You don't get that mad at somebody who you are over. That's all I'm going to say.' And she said, 'I know what you mean.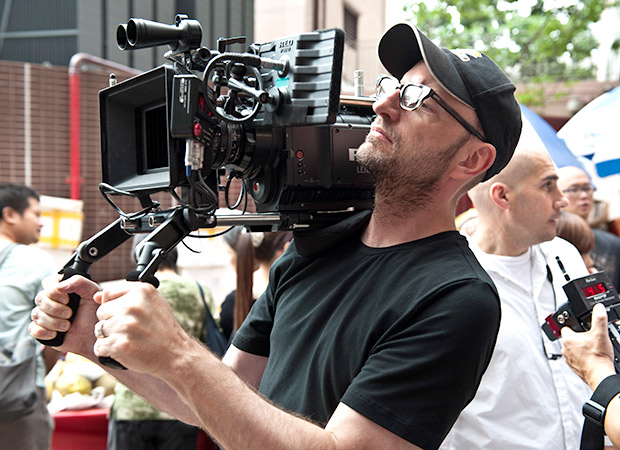 About casting comedian, writer, actor and director Seth MacFarlane as the arrogant race-team owner Max Chilblain
I told Seth, 'You can go any way you want with Max as long as you remember he's one of those people where the minute he comes into the room, the molecules shift and everybody hates him. It has to be instantaneous. A few weeks later, MacFarlane showed up on the Logan Lucky set adorned in curly hair and moustache, speaking in a British accent — which wasn't specified in the script. It was perfect! Seth's a comedian. He knows how to read a room so I trusted him.
About shooting the heist portion of the film
"We had a lot of discussions about the PTT, mIt had to be hi-fi enough to look like a viable transport system but lo-fi enough to make it seem like these guys could hack it. There was a lot of research and development on the parts of the prop and physical effects department to make the canisters open and close themselves and be sucked back into these tubes, the way it was described in Rebecca's screenplay. I wanted to shoot it practically without having to resort to any CGI tricks in post-production.
About shooting the motor racing portions
It was interesting to recreate the feeling of being inside a race. We got out on the track with this Porsche that was specially built so we could mount cameras on it and move them around. We're doing 110 miles an hour, and as you can see in the movie, we're just inches away from the other cars. I'm in the passenger's seat with the monitor in front of me and all I can think of is, 'We're going way too fast. And we're way too close to these cars.' And then you realize you're only going half as fast as the real racers. I don't know how they do it.
About the soundtrack composed by musician David Holmes
After we had a general conversation about the feel of the movie, David started sending me hundreds and hundreds of tracks I'd never heard before. I hate when people do obvious needle drops in a movie. In the case of Logan Lucky, we use a John Denver song as a plot point but beyond that, I wanted to take a very analog approach, where the music feels very much made by human hands. To match the scale of what these guys are capable of, the songs couldn't sound expensive, they can't sound too shiny. The soundtrack needed to be rough, like it had a little bit of rust on it. And on that front, David really outdid himself.
In addition to curating pre-existing songs for the soundtrack, Holmes composed and performed original music for the film. I told David, 'I've got X percentage of the track laid out so now you need to create some tracks that feel like the other stuff you pulled for me. He put a little band together, recorded these pieces he wrote and scored them to the picture. It was all a very fluid process.
About working with country music superstar LeAnn Rimes 
LeAnn blew everybody away with her voice and the 14 amount of control she has over that instrument. When she finished singing we all just looked around at each other like, 'I guess that's why she's LeAnn Rimes.
About what audiences should expect from Logan Lucky
I'm hoping audiences enjoy Logan Lucky as something that's pure entertainment and fun, but at the same time is not disposable. I think there's enough percolating under the surface of this film to have it resonate beyond the two hours you spend watching it. A lot of times, you'll see a Hollywood picture that's like sheer gossamer; it disappears from your brain as soon as it's over. I feel like Logan Lucky is rooted enough in the real world that it won't just disappear. With Logan Lucky, I feel like the planets have kind of lined up for me to put out a movie in the way I've always fantasized I could.
BOLLYWOOD NEWS
Catch us for latest Bollywood News, New Bollywood Movies update, Box office collection, New Movies Release , Bollywood News Hindi, Entertainment News, Bollywood News Today & upcoming movies 2020 and stay updated with latest hindi movies only on Bollywood Hungama.