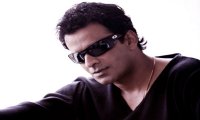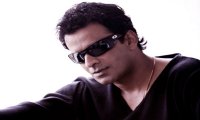 In the first part of his exclusive interview with Bollywood Hungama's Nikhil Ramsubramaniam, actor par excellence Manoj Bajpayee spoke about his character Sardar Khan in Gangs of Wasseypur and his experience of re-uniting with Anurag Kashyap after many years. In Part 2 of this exclusive interview, Bajpayee discusses the music of GOW, the entire Cannes experience and sheds light on his forthcoming films. Read on…


There seems to be some confusion…Is Gangs of Wasseypur (GOW) releasing in 1 part or 2 parts?

It's releasing in 2 parts as the total film is over 5 hours in duration and we can't take the risk of releasing such a long film. Hence the first part is coming on June 22 and the second part will be released after a couple of months. My character is mainly in the first part while the second part features Nawazuddin and his brothers Zeeshan etc.


From the promos, the film seems to be very violent. Don't you think that can be putting off for certain sections of the audience?

I don't think so. Even Satya was high on violence but it didn't really put off any audience, rather it ended up as a landmark film of the last century. We've been completely uncompromising when it comes to this film and if certain portions required violence to be depicted, then so be it.


The music by Sneha Khanwalkar is one of the most unconventional and trippy soundtracks of recent times. What do you have to say about the music of GOW?

I am very happy that Sneha Khanwalkar is getting all the recognition because according to me she is a sheer genius. 'Keh Ke Loonga' is one of my favourite tracks. My one and a half year old daughter loves dancing to the beats of 'Hunter'. She (thankfully) doesn't understand what is being said but still enjoys the beats of the song. 'Jiya Tu Bihar Ke Lala' is another of my favourites as it's sung by my favourite person Manoj Tiwary. So overall it's quite a phenomenal soundtrack.


You guys recently had a grand premiere at the Cannes Film Festival even giving the festival a desi tadka. How was that experience?



Well that was Anurag's idea. He always comes up with something very desi and original. Anurag is such a celebrated filmmaker that he alone could have promoted the film at Cannes, he needn't have taken all of us, yet he was gracious enough to have his cast and crew with him celebrating the moment. Just going to Cannes is no big deal but going there with your film is a big high and I will always cherish this experience forever.


Did you get a chance to meet any international legends at Cannes?

I met the producer of No Man's Land and even had a chance to have a cuppa coffee with him and strike a conversation. There were so many international stars just walking around casually and chilling. I bumped into Adrien Brody who was very chilled out. There are some actors whose names you don't recollect but remember having seen them in many films. Overall it was a wonderful experience.


Recently many films are depicting life in the hinterland of India be it Paan Singh Tomar, Saheb Biwi Aur Gangster or now GOW. What do you think is the reason for such a trend?

I think it's because directors from small towns and the hinterland of India are making it big in Bollywood. They are trying to make a film on a subject which is known to them and which incorporates experiences from their growing up years. Filmmakers like Anurag Kashyap, Tigmanshu Dhulia, Neeraj Pandey etc. have all experienced life in a small town and hence they are able to depict it so beautifully on celluloid.


Do you think this could be another landmark, career-defining role for you like Bhiku Mhatre in Satya?

I would like to believe so. In fact I would like all my films to work like how Satya worked. I would like GOW to go even beyond Satya because we need films like this to do well as its not just good for our cinema but also for encouraging new talent.


Finally, could you shed light on some of your forthcoming films?

I've finished shooting for Neeraj Pandey's Special Chabbis which is a thriller. Neeraj Pandey is one of the best directors I've worked with and the film has a stellar cast comprising of Akshay Kumar, Jimmy Sheirgill, Anupam Kher, Kajal Aggarwal etc… I've also almost finished Prakash Jha's Chakravyuh which is about the Naxalite issue and stars Arjun Rampal, Abhay Deol and Esha Gupta. I play a Naxalite in the film and since it's a Prakash Jha film, you will get the right perspective about the whole issue and it's a fantastic script. I will begin shooting for Sanjay Gupta's Shootout At Wadala now, where I play the character of Sabbir. Looking forward to working with Gupta again as he is a dear friend and a fabulous filmmaker.


Click here to read Part 1 of interview with Manoj Bajpayee
Watch Promo: Gangs of Wasseypur