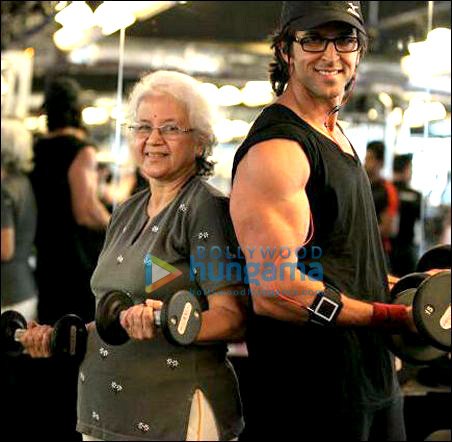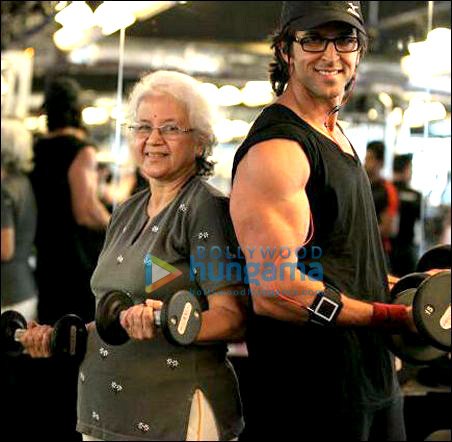 By now it's a common fact that Hrithik Roshan is a fitness freak. The actor, who has one of the best bodies in the business, never misses an opportunity to promote exercising among one and all.
Yesterday, Hrithik happened to meet an old lady working out in the Gym and must say Duggu was mighty impressed with her dedication. Posting a pic along with her, Hrithik tweeted, "Guess who I met while working out at true fitness!! My new inspiration! That's Mrs madhavi laad. Age 66.working out! Pushed by her son 2 join d gym! Bravo son! Moral- "its never 2 late 2 B GREAT!!" (So what's ur excuse??!!) ;) cheers"
We are sure seeing this, a lot more people would be motivated to hit the gym this New Year.