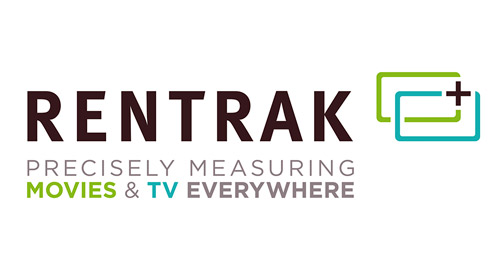 The Hindi film industry or rather Bollywood has over the past 100 years evolved from silent films to more visually, audibly enhanced medium of entertainment. Somewhere along
this process of gradual evolution, the parameters that define a 'star', 'mega star' or for that matter an 'actor' have also evolved. Gone are the days when an artist's name was the sole reason for
a film performing well at the box office and managing to run for weeks on end. Today we see a trend of a short life span on the big screen, but the revenue generated in contrast is rather high.
However, with the current evaluative measures of a film being considered a hit or even a super hit being based on its box office collections, we see a growing trend of filmmakers inflating overall
collection figures, in essence terming their release a success.


With this trend on the rise, there is a need for a trusted box office measurement via an independent body that can analyze, predict, rate and disclose confirmed figures of film collections both
gross and net. And what better organization than the globally renowned Rentrak Corporation, the Global leader in Box Office measurement, with foot prints in over 64 countries, including USA,
Canada, Mexico, UK, France, Germany, Spain, Brazil, Argentina, Australia, New Zealand, Russia and China, and serving the most recognizable players in the industries, to do the needful.


While we had in January last year announced that Rentrak would be commencing its operations in India, we are more than happy to now bear witness to its acceptance within the industry. In fact, we
caught up with Rentrak Vice President for Europe, the Middle-East and Africa, Arturo Guillen and Rentrak India MD Rajkumar Akella to learn what exactly the corporation offers to the industry as a
whole. "Bollywood is one of the largest film industries in the world with over approximately a 1000 films being released each year and over 3 billion admissions annually, however, in the case of
some of the biggest blockbuster films it is approximately only 2% of the entire audience that actually watch a film in theatres, and yet we see such massive collections, as compared to the American
industry wherein a film on a similar scale is viewed by approximately 24% of the audience", begins Rajkumar. Later adding, "Now imagine if we could manage to encourage or rather target with more
precision and entice more audiences to frequent cinema halls. Even another 2% increase in overall theatre going audience will obviously change the outcome and eventually the course of film
collection history for Bollywood. At Rentrak this is one of the goals we look to achieve within the industry."


Adding to Rajkumar, Arturo went on to define the scope of Rentrak stating, "Rentrak already has the technological base to collect Box Office information from over 125,000 screens in 25,000 theatres
across 64 countries on a daily basis and we are doing this. In India, we are looking at approximately 9000 screens, so from a technological stand we have the knowledge and resources to provide
comprehensive data and analytical tools to ascertain what a film could do, should do and does in terms of box office business. Apart from this, we also offer a more acute targeting system that will
enable filmmakers to focus more astutely on their intended target audience coupled with historical data and tools that will enable the makers to ascertain key segments, territories and content that
works for future reference."


With abilities to provide accurate box office collection figures, historical data analysis, focused audience targeting, geo location analysis and focus group evaluation Rentrak offers a
comprehensive tool for filmmakers, "If you look at the broader picture we are not just offering localized data but global data as well, with this a filmmaker will be able to reach out to a wider
viewer based. So effectively we aren't saying that any one person will benefit but instead we are say that with Rentrak the industry as a whole will benefit", adds Arturo. But how will this
accurate box office measurement and analysis benefit the industry in the broader sense is the question that arises, answering the same Rajkumar says, "Currently filmmakers go all out to promote
their film to ensure that they turn a profit, now imagine a situation wherein a filmmaker knows exactly what will work, in which areas and with which audience, essentially translating into an
easier method to ensure a film's success. Another byproduct of this would be the fact that with verified and confirmed figures, the underlying mistrust and doubt about any film's box office
collections would be nullified, thus enticing more investors to look at the industry as a good source of returns".


On a concluding note Arturo says, "Currently we have already made good headway in terms of getting major theatre chains across India to come on board and we will be meeting Indian film producers
and production houses as well, while for the foreign production houses with bases in India like Fox, Universal, Disney and others we already have their support coming into India. So we are not just
looking at bettering Indian films but also at developing the market in India with a view to enable foreign films and investment in films to grow."
BOLLYWOOD NEWS
Catch us for latest Bollywood News, New Bollywood Movies update, Box office collection, New Movies Release , Bollywood News Hindi, Entertainment News, Bollywood News Today & upcoming movies 2020 and stay updated with latest hindi movies only on Bollywood Hungama.