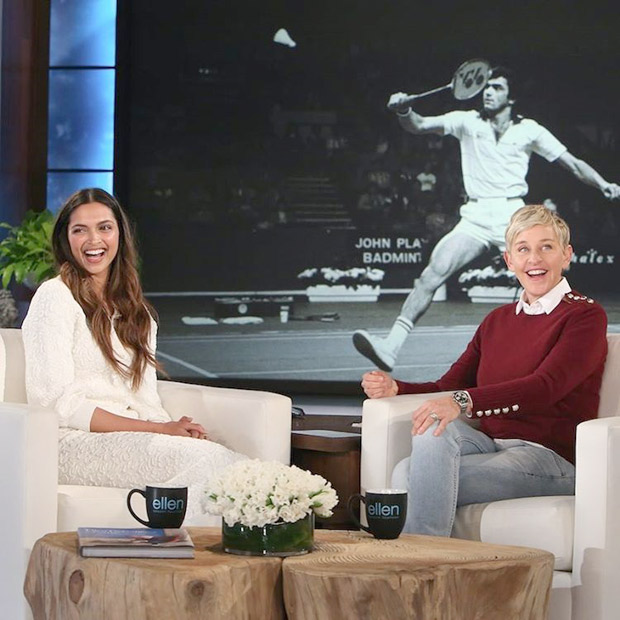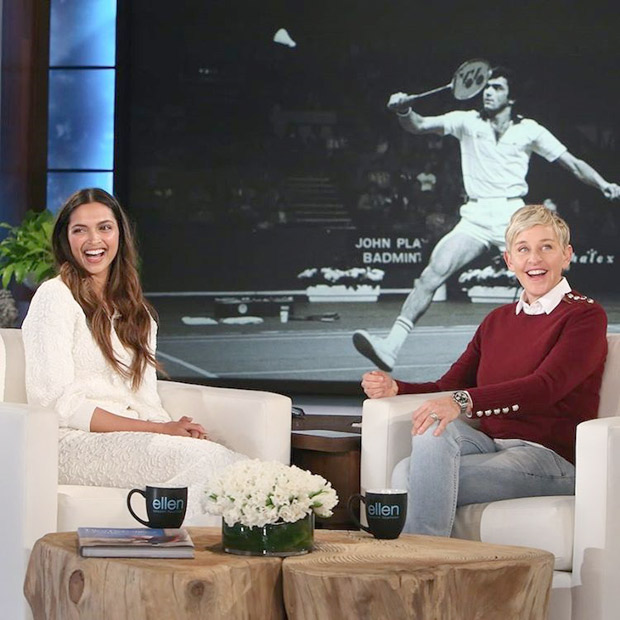 Deepika Padukone finally made her first Hollywood TV appearance earlier this week on The Ellen Show. Host Ellen DeGeneres was kind enough introduce another Indian actress to a set of the new audience through her show.
Deepika Padukone started off the interview by talking about her father Prakash Padukone, a well-known badminton player and how she broke the news to her parents of becoming an actress.
Moving onto her Hollywood debut, Deepika revealed how she got a part in xXx: Return of Xander Cage opposite Vin Diesel. Reminiscing it, she said, "I actually auditioned for Furious 7 about two or three years ago and for whatever reason, that didn't work out and I think people remember me for that audition. Everyone talks about that chemistry and people remember me from that and then, about a year ago, I get a call from Paramount saying that they are casting for this film and I flew down and met DJ, my director Caruso, and then Vin found out in Los Angeles that I was in Toronto. So overnight, luckily I had a visa, and he said, 'I want her to come and see me'. So, overnight I flew down from Toronto to Los Angeles to see Vin and suddenly in the middle of the night, we are doing this forty-five-minute photo-shoot. Professional, with lights, with this and that, I was like what is going on! Because I didn't know if I got the part, I still don't know if I got the part. He just... we got into this really serious photo-shoot. I don't know if you guys have seen the picture, and that was it. He just put it up and I said, I hope you know that if you put up that means I'm doing this movie. He still didn't say anything. He just put it up."
As Ellen likes to mess with her guests, she straight away asked Deepika about her romance rumours with her co-star Vin Diesel. Without hesitating a bit, she said that in her head, she has amazing babies with him. When DeGeneres said, "There is a romance going on, that's what you would get from that as well... Look at that face! Does that mean there is?" Deepika responded, "Well, there is no smoke without fire! But, it's all in my head! So yeah, I mean in my head I think, like yeah, we are together and we have this amazing chemistry, and we live together and we have these amazing babies! But it's all in my head."
For her appearance, Deepika Padukone wore a classy and subtle white dress from Michael Kors' fall 2017 runaway collection and paired it up with strappy heels.
xXx: Return of Xander Cage is a new installment in the xXx series after the 2002 film xXx and the 2005 entertainer xXx: State of the Union. Directed by DJ Caruso, the film also stars Ruby Rose, Samuel L Jackson, Donnie Yen and Tony Jaa. The film is set to have its Hollywood release on January 20.