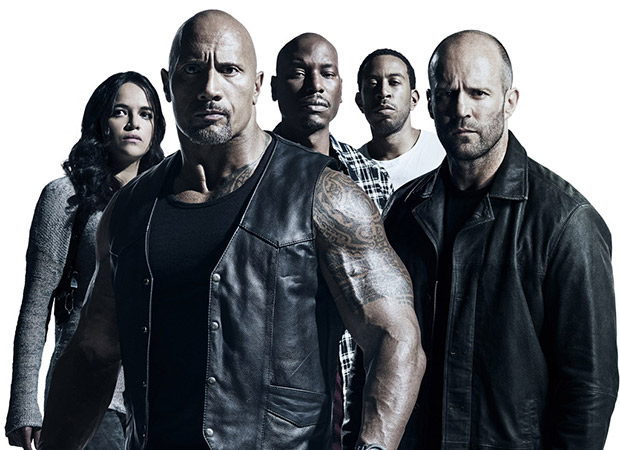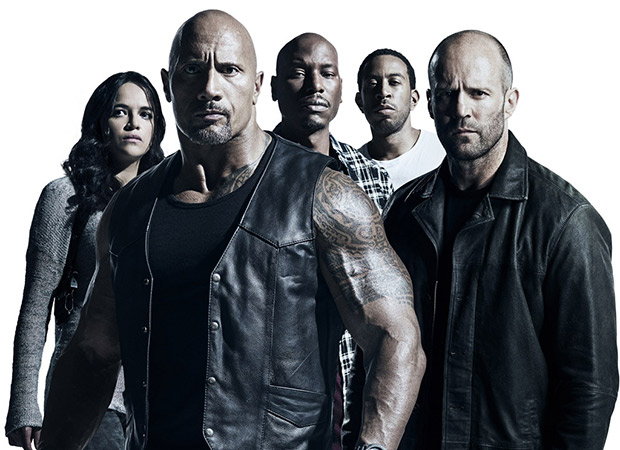 Sajid Khan recently mentioned in his celebrity column that Hollywood release The Fate of the Furious is a 'real Hindi film'. He is absolutely correct in his assessment, and here are the 10 reasons why:
(There may be some spoilers ahead)
The sheer premise of the film, that of the main lead Vin Diesel going against his family, is like any other Hindi film from the 80s. Good guy turns rogue, betrays his friends and those close to him, and soon it is revealed that all of this was because 'uski ek majboori thi'. Well, of course that was always going to be the case, and hence just like a 'desi' movie, this entire angle of man going against his family and being on the villain's side was nothing but a marketing gimmick.
Moreover, majboori kya thi? Well, hero ki wife aur bachche ko villain ne kidnap kar liya tha! Really, so that was that one 'big twist'? Manmohan Desai anyone? Folks at Hollywood, hear us out on this, we have been playing this formula in Bollywood for over four decades now!
Then there is this age old formula of hero being always the winner. So what if he is driving a rickety car against the best car in the entire Cuba. After all, in the words of the hero, it is not what's in the car but the one behind the wheels who eventually matters. So the engine burns, foul plays are galore and the cars all around you fly and you still win. Well, that too driving backwards to the finishing line. Why? 'Kyunki haar ke jeetne waale ko Baazigar kehte hain'. Aur yahan to apna Baazigar hero jeet kar hi jeet raha hai!
When the world is in danger, it is only the hero who can be a saviour. Especially when he is retired. Because time and again a man who is still on duty doesn't have it in him to face the villain. Whether it is Vin Diesel or Dwayne Johnson, they all work their best when they are off their profession. And then the ones who are running the covert operations always rely on them the most. Kyon? 'Kyunki aise karne par sarkaar tumhaare saare gunaah maaf kar degi.' Kya baat hai!
That said, any fight can hardly be a fight unless it becomes personal. So Vin bhai goes berserk in Moscow since uska bachcha kidnap hai. On the other hand Jason Statham too returns and indulges in a (rather easy) jailbreak even as Dwayne is forced to go against the law. 'Main apni ladaai kanoon ke daayre mein ladna chahta hoon', he says. Par kaash, aisa ho sakta kyunki haalaat ne eventually usse bhi majboor kar diya!
Meanwhile, our 21st century Lady Shakaal (Charlize Theron) is pretty much operating from an airplane (which is of course in the air throughout the film) and has this working-from-home set up where she has her henchman (the Chief of Wildings) coming straight from the sets of Game of Thrones while doing everything that McMohan or Sujit Kumar would do for Ajit in the good old Bollywood days. They torment hero ki biwi and give dhamki ko kill her bachcha unless uska pati can get this suitcase from a Russian official.
This Russian officer goes through an adventure of his own. Hero, villain and their entire (software) army ensures that hundreds of cars turn out to be 'mother of all bombs' and attack his limousine. Everything crashes into him from all directions, be it ground or sky, and even as mayhem engulfs the city of Moscow, inhe ek kharonch tak nahi lagti. Kyon? Kyunki inse seedha hero baat karega! Woh bhi ek battery operated axe lekar. Gadar dekhi thi inhone and he remembered the hand pump scene featuring Sunny Deol.
While Sunny Deol did it at the start of the New Millennium, Ajay Devgn did it last year with Shivaay. 'Meri bachchi ko kuch hua naa toh...', and so he said with his eyes. Vin along with Dwayne are in the same mode too, and soon enough Jason joins them as well. Don't take panga with three bald men, they can be truly ruthless! So ice, water and sky, it is the shakti of this Tridev that wins over any and every obstacle coming their way. 'Paap se dharti phati, adharm se aasmaan', and so on. Same same but different!
Talking about baby, there is this (believe it or not) a 'maa' angle as well. 'Ek bete ko toh kho chuki hoon, kya mera doosra bete apni maa ke liye itna bhi nahi kar sakta', is how Helen Miller turns into a Nirupa Roy (albeit with a twist) in her delightful cameo. Now if only it was a Hindi film, the background score would have definitely played the theme of Karan Johar's Kabhi Khushi Kabhie Gham. Oh yes, apni desi audience is definitely loving this scene, and beta Jason complies too.
As for the 'baap of all climaxes', Fast And Furious 8 scores, and how. Heroine shields hero from going down the flames, hero ka (naya) dost saves the baby, hero ke side kick dost crack some jokes and those from opposite gender even fall in love, villain pretty much escapes (as one has to be always ready for a sequel), all other villains go for a toss with their cars flying away like nine pins (in true Rohit Shetty ishtyle) even as none of the people from the 'Furious' team feel even an itch. As a matter of fact they are soon enough at the terrace of their apartment putting together barbeque and saying Grace. This isn't all; they also name the toddler after the other hero (Brian) who is no more amongst them. All in all, a happy ending!
Well, Hollywood is going after a Bollywood formula and minting money worldwide. We, on the other hand, are busy turning our back on the very formula that has kept commercial cinema intact right from the 70s!
Time for some introspection, right?
BOLLYWOOD NEWS
Catch us for latest Bollywood News, Bollywood Movies update, Box office collection, New Movies Release & upcoming movies info only on Bollywood Hungama.