Ever wondered how these beautiful, adorable and wholesome worlds of animation are created in Disney films? While we are just less than a week away from experiencing the peculiar world of Disney's upcoming animated feature Strange World, let's try to briefly dissect and understand this ever-evolving world of storytelling with one of Walt Disney's own animators, Chatrasal Singh.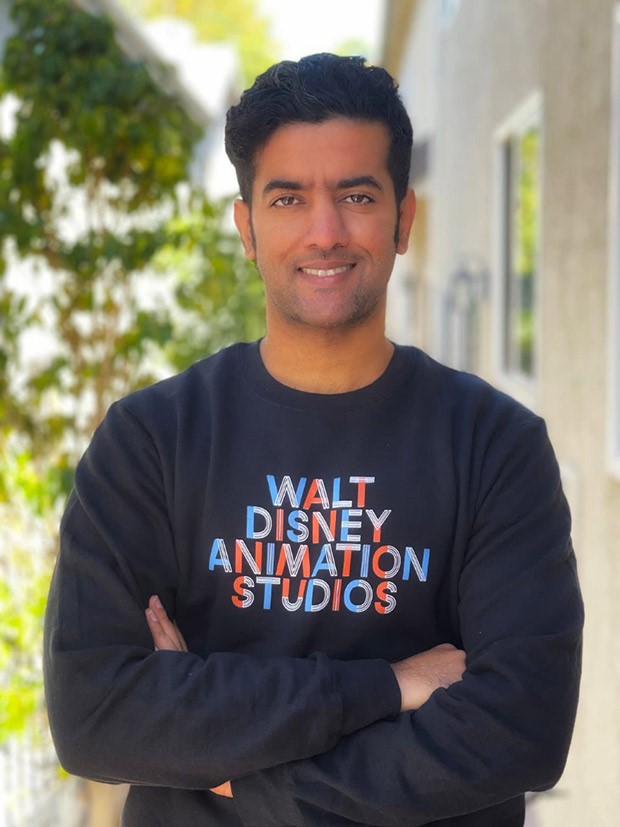 EXCLUSIVE: Strange World animator Chatrasal Singh talks about how to bring stories to life via animation
In an exclusive conversation with Bollywood Hungama, Chatrasal, who worked as an animator on Strange World, talked with us about the creative and collaborative world of animation. During the chat, Chatrasal first took us through the elaborate process of animation, explaining in layman terms and shared how the crew, behind-the-scenes, works around to bring any story to life. "The director and story team basically come up with the vision and story for the movie," he shared.
"The story artists usually make storyboard sketches out of the entire movie, for like the entire one-and-a-half hour or however long the movie is going to be," Chatrasal added. "And then based on the storyboard you start building characters, building the sets, the world. In Strange World there was a lot more work as you can see, the world is like filled with other worldly beings, really beautiful. So, that's all the modelling department and the set department that takes care of that and then we get the actors to come and record dialogues."
Summarizing the steps in a nutshell, Chatrasal concluded, "So, it's story then modelling and creating everything, then characters are rigged and then we animate them." Talking about how his department of animation works around, he said, "We basically do the performances of these characters. And then from that they usually go on to be lit for the film and then we get the final picture."
He added, "While all of this is going on, we do have screenings because usually the production process or one animation film could be anywhere between 2-4 years. So, the entire time when we are working on it – it's a very collaborative effort – we keep having screenings within the studio to make sure that if there are notes from any artists around or like to make sure that we're making the best movie that we possibly can."
Speaking of how each scene is seamlessly created, Chatrasal explained, "In animation, we basically do animation of characters only. We get two or three scenes in a row. Just one scene is possible, if it's a big scene, but usually to try and engage the animators more here at Walt Disney, they try and give the animators at least three or four scenes together so that we can have a little bit of continuity in the characters within the sequence and the story arc of the film."
"But to your question about movement, I think all the character movements and emotions are handled by animation," he added. "And if there's anything in the background that's moving like the tress and inanimate objects, like non-living things, that's handled by another department... The emotions are done by animation department, and we get a lot of help from actors as well because we have their recordings."
Further explaining how the actors help in animating the characters and giving their emotions a realistic feel, Chatrasal said, "So, when they're delivering the dialogue, they basically have a recording of them so we can try and pull away gestures and mannerisms from them that we can use in our animation. Even though they're not acting in front of a camera when they're delivering the dialogue, they have to sort of act it out and have those physical body movements that we can pick from."
"We were able to do that a lot for Strange World with Jake Gyllenhaal, Jaboukie Young-White [and others]," he added. Talking about the smoothness and sync is maintained between the scenes, he explained, "We work very closely with all the artists around the scenes so if I have, let's say, scene 6, 7 and 8, I am constantly working with the person who's doing scene 3, 4, 5 and the person who's doing scene 9, 10 and 11 so that we make sure that emotion and movement wise, where we leave off is where the next person picks up from. So, that's a collaborative process."
"We also have sequence supervisors who are responsible for making sure that the actions within that sequence are well in sync and is what the director actually wants," he continued. "And then finally when we show it to the director, they usually are seeing the – even if we're showing 2 or 3 scenes for approval – they're basically seeing 10 scenes together to make sure that everything is flowing nicely."
Disney's Strange World introduces a legendary family of explorers, the Clades, as they attempt to navigate an uncharted, treacherous land alongside a motley crew that includes a mischievous blob, a three-legged dog and a slew of ravenous creatures. The voice cast includes Jake Gyllenhaal as Searcher Clade; Dennis Quaid as Jaeger; Jaboukie Young-White as Ethan; Gabrielle Union as Meridian Clade and Lucy Liu as Callisto Mal. The Film is helmed by Don Hall and co-director/writer Qui Nguyen and produced by Roy Conli.
Walt Disney Animation Studios' action-packed adventure Strange World will release on November 25 in India.
BOLLYWOOD NEWS - LIVE UPDATES
Catch us for latest Bollywood News, New Bollywood Movies update, Box office collection, New Movies Release , Bollywood News Hindi, Entertainment News, Bollywood Live News Today & Upcoming Movies 2023 and stay updated with latest hindi movies only on Bollywood Hungama.