In the age of Rs. 100, 200 and 300 crore grossers, finding even a silver jubilee film is rare and next to impossible. Hence, it'll be a SHOCK for a lot of people to know that a Gujarati film, Chaal Jeevi Laiye, is all set to complete 50 weeks! This feat will be achieved on coming Friday – January 17, 2020. Moreover, it'll complete one full year in cinemas on February 1, the same day that it released in theatres last year. This unbelievable run of this film has left trade and industry slumped.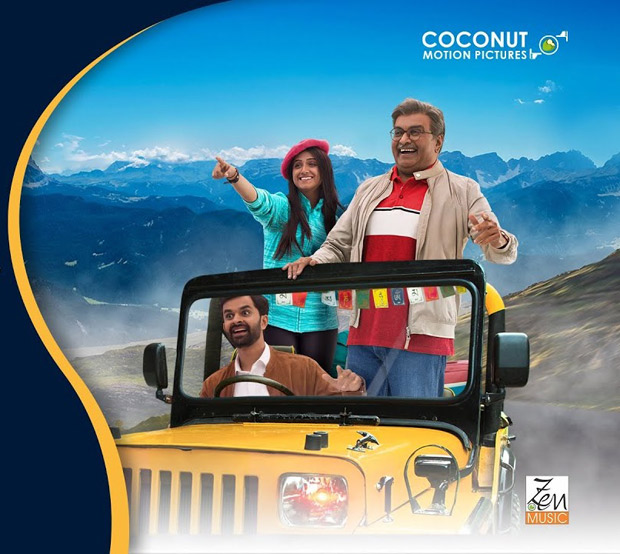 Chaal Jeevi Laiye is the story of a workaholic son who takes his terminally ill father to a holiday in Uttarakhand to fulfil the latter's last wish. On the way, they meet a girl named Ketki and the trio take an unexpected and most satisfying journey of their lives. Starring Siddharth Randeria, a superstar of Gujarati theatre and cinema along with Yash Soni and Aarohi Patel, it is directed by Vipul Mehta and has music by Sachin-Jigar, who has also made a mark in Bollywood. Even the Hindi film industry have noticed the film and praised it. Notable among them was Madhuri Dixit, who tweeted in praise of the film on May 22.
Just watched #ChaalJeeviLaiye & I must say what an endearing story with such a simple yet effective narration! Direction, cinematography, music... everything binds the film together. Kudos to #VipulMehta, @SachinJigarLive and the entire team on such a brilliant job ????????

— Madhuri Dixit Nene (@MadhuriDixit) May 22, 2019
The film was well-received by the viewers, with family audiences coming in hordes to see the film. It is a rare clean family entertainer, focusing on father-son bond, with great music, emotions, drama and comedy in ample doses. Yet, one expected the film to run for at the max 100 days. However, this film kept on running. At present, it is in its 49th week and is running in multiple centres in Gujarat like Surat, Ahmedabad, Rajkot etc. As per the makers, the film has collected Rs. 40-42 crore net (and counting), or in other words, Rs. 50 crores plus gross, at the box office in India, till date. Needless to say, it is the biggest Gujarati grosser of all time.
Even outside Gujarat, Chaal Jeevi Laiye created a record. Producer Rashmin Majithia had told this writer in September 2019, "In the first 20 weeks, Mumbai was dominating and was contributing to 25% of the film's collections. Usually, Ahmedabad contributes 50% of a Gujarati film's collections but for the first time, Mumbai outperformed. Ahmedabad did come up ultimately but still both cities were neck to neck. And that was unexpected since there's a difference between Gujarati viewers in Mumbai, who are more inclined towards Bollywood, and that of Ahmedabad." He then adds, "Chaal Jeevi Laiye ran for 26 weeks in Mumbai, in Carnival Moviestar and for around 22-23 weeks in Sangeeta Cineplex."
What Rashmin Majithia shared next is surely impossible to believe. He told, "In a city like Pune, it ran for more than 15 weeks, that is, it crossed 100 days. We couldn't believe it. Not just that, it completed 8 weeks in Nashik and 4-5 weeks in Kolhapur. At a town near Kolhapur, it was there for around 3-4 weeks!" What about down South? "In cities like Bengaluru and Chennai, the film ran for only a week or two. After that, viewers would ask for special shows," he says which also is an achievement for a Gujarati movie. Needless to say, Chaal Jeevi Laiye is the first Gujarati film to achieve these feats. "Even Chello Divas (2015 Gujarati super-hit film) had a record run but not for such a long time in these centres," said Rashmin Majithia.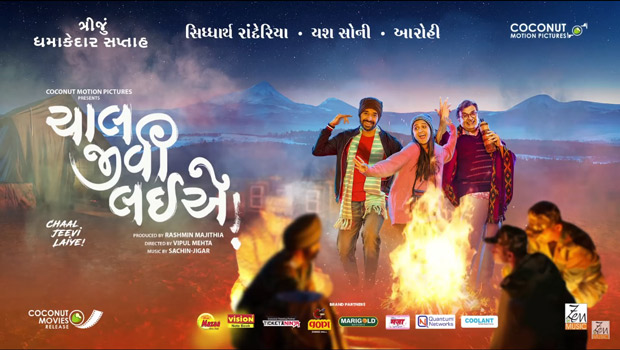 The fact that Chaal Jeevi Laiye will complete 50 weeks is unheard of. Ritesh Laalan, CEO of Coconut Motion Pictures, the production house that made this film, tells, "I met distributors three days back in Naaz cinema building. It's a place where all the veteran names from distribution and exhibition sectors sit in Mumbai. They told me that this is the first film of this millennium that has celebrated its golden jubilee! And they also said it's not just the first but probably the last golden jubilee film of this era! Aisa kisi aur film ka hoga, yeh expectation karna hi galat hai. They even said that 'Aapki yeh film toh Gujarati cinema ki Sholay hai'!"
Ritesh Laalan shares some exclusive details as to how they plan to celebrate the completion of 1 year of this classic film. "Our film had released on February 1, 2019. On January 31, it'll complete one full year. So as part of celebrations, we have added scenes to the film and incorporated subtitles. And then we plan to release the film all over again in Gujarat, Mumbai and other places where it did exceedingly well! So once again, we are going to market the film. We'll put up theatrical, radio and newspaper ads, hoardings etc, just like we did it during the release," he reveals.
When asked to share details of the scenes to be added, he tells, "There are some small 5-6 scenes, which total 12 minutes. But most of it is Siddharth bhai ni dhamaal! So we have mainly added to the comic quotient of the film. We are going to publicize that 'Siddharth bhai ni extra dhamaal and masti saathe release kariye chhe' (We are re-releasing the film with Siddharth bhai's extra dhamaal and masti)!" Adding these additional sequences and subtitles means going back to the Central Board Of Film Certification (CBFC) for a fresh censor certificate. At this, Ritesh confirms that the process of censor is on and it'll be done in this week.
So why didn't the makers add these additional scenes in the film before? After all, it crossed several significant milestones like 100 weeks, 25 weeks and so. Ritesh Laalan replies, "We were thinking how we should celebrate the 50 week completion. Of course, the usual answer was that we should throw a party. But we had done that when the film completed 100 days and we thought the film will end its run then. The same happened when we had a party during the film's 25th week completion and we all thought the film's journey in cinemas will get over. But now that 50 weeks are completed, we don't think that the film will stop. So to do something different, we took this decision of adding scenes."
As aforementioned, Chaal Jeevi Laiye is already running in some theatres. So apart from these cinema halls, the film would find a re-release in many other theatres. Shedding light on this, Ritesh Laalan exults, "Theatre owners have assured that they'll play the film but we won't go too wide with the release like we did in the first week. Nevertheless, there will be 1 or 2 shows in most multiplexes. And if by chance, the film once again manages to get audiences in hordes, then of course exhibitors would be more than happy to continue showing the film!"
The madness created by the film still stuns the makers of the film. Ritesh excitedly shares, "In the 47
th
week, the film inexplicably collected Rs. 5 lakhs in Inox. In the previous weeks, the film was collecting just around Rs. 1 lakh. Even the Inox staff was wondering '
Pata nahi log kahan se aate hai
'!" He then revealed a shocker of a trivia, "One distributor told me that '
Ek aadmi Ahmedabad mein roz aata hai picture dekhne
'! Of course, I am trying to verify this claim but I am trying to find such stories. Such things need to be told.
Aa jaamana pan aavo craze loko ne aave chhe
(even today, people are so crazy, about films)!"
To say that the producers are laughing all the way to the bank would be an incorrect statement. For they are donating the 100% of the share! Rashmin Majithia tells, "From 100th day onwards, we announced that whatever the film will earn, we'll use it for the service of old people. Every week we publish an ad of the film in newspapers where we mention that if you are watching this film now, the proceeds are going to charity."
Not just in India, but Chaal Jeevi Laiye made its mark overseas too where it released on March 15, 2019. As per Rentrak, it earned $130,000 in USA, $53,031 in United Kingdom, $81,814 in Australia, $13,159 in New Zealand and $25,000 in the rest of the world. All these are approximate figures. So the total overseas collections of the film stands at $3,03,004 approx, which is, Rs. 2.14 crore approx. Surprisingly, it got a release in non-traditional markets of Gujarati cinema like Germany, Singapore, Canada and many countries of Africa and even at these places, it did very well.