It has been ten years of a successful marriage with Kareena Kapoor Khan?
Yes, it has been ten years! And two lovely sons with her. And yeah, there is the important anniversary coming up. It feels nice. Kareena is an incredible woman. I don't say it often enough. I don't post on Instagram on how wonderful she is, because I not on social media. She jokingly tells me to get on social media to see what others say about her(laughs). So let me take this opportunity to say she is an absolutely incredible woman.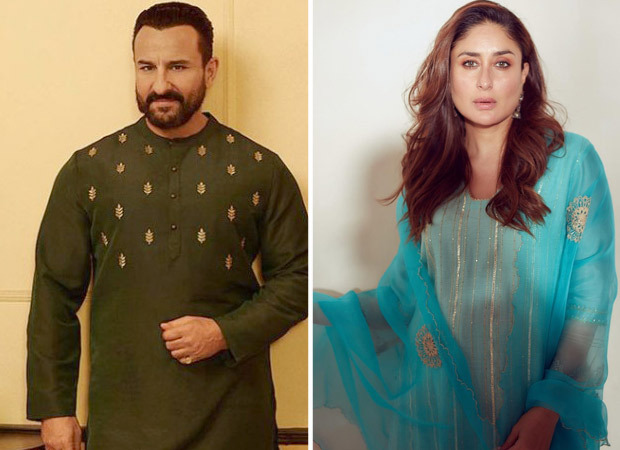 Exclusive: Saif Ali Khan talks about equation with wife Kareena Kapoor Khan, sons Taimur and Jeh: "We give equal importance to doing films and making pizzas at home"
What makes her so incredible?
The way she balances out her life and priorities. And she is such a good friends with her friends. I've seen her caring so much about how an evening should be planned with her friends. She is correct in her behaviour. She takes all the right emotional decisions. I don't know how to put it…just her inherent sense of balance: family, personal time, kids, work… She has taught me a lot about time management and organizing family holidays; when to go to our ancestral town Pataudi, when to go to London, when to just stay home and make pizzas. It is her enthusiasm and organizing skills that keep the family happy. I think Kareena and I have been lucky to have grown together. It's been a great ten years and I feel very lucky and blessed.
What according to you is the secret formula for a successful marriage?
I don't know anything about a secret formula. But I know what is great about my relationship with Kareena is that there is a great deal of space to do our own things. We give a lot of weightage to our individual interests. I've made her a book reader. She has made me more gregarious. Our jobs, creative as they are, keep us healthily occupied so that when we find time to be together we cherish and celebrate our togetherness. That balance between being together and giving each other the space…it's a bit tricky. But it's all good when you have two likeminded people, like us. We give equal importance to doing films and making pizzas at home. I think it's a healthy balance of work, family friends and together-time. Leading a balanced life comes as naturally to Kareena as me.
You and your family are constantly in the limelight. Do you regret not being able to protect your family's privacy?
Media attention is part and parcel of what we do. It's a funny thing, why it's there and who consumes it. Just because it is there on social media…just because some people like to see a picture of a cute kid, it doesn't really mean anything. Kareena and I are in this to do our work. All this media attention is an entirely different ballgame. But it is a but ridiculous to talk about a lack of privacy.
Why do you say that?
When you are in a profession that entails getting into public attention, when so much of your life is about getting attention, when you want people to pay money to see for what you do, then it's a bit ridiculous to harp on the lack of privacy. One can't have it both ways.
But surely the paparazzi attention gets overwhelming?
Yes, privacy does become a concern at times. We are human too after all and we do want to be on our own. So yes, we do get irked sometimes. I guess that's why we travel far and wide to create some private space for the family. But like I said, no complaints. It is because of what we do that we can afford to travel and create our private spaces. So it all balances out.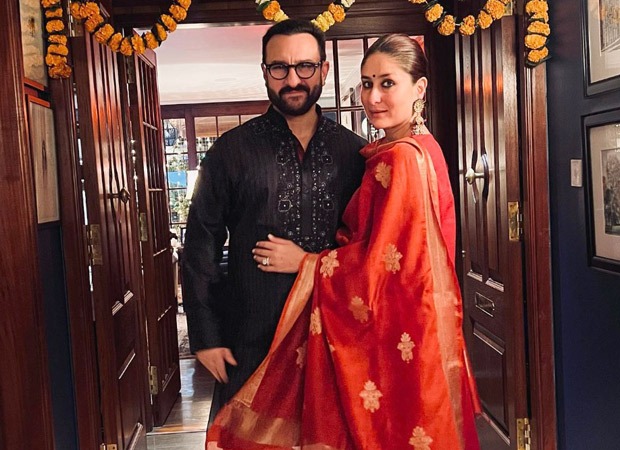 Not you or Kareena or your other children but it is Taimur who gets the maximum media attention. How do you feel about that and what measures do you intend to take to give him a normal life?
We do have a normal life. We go where we want. The photographers are not that intrusive. They are there in Bandra. If you want to avoid them you just have to cross the bridge and you won't be papped. But I wish in school star kids were not given so much importance. They are just kids. I wish they could just blend in with the other kids. But that's the way it.
So giving Taimur a normal schooling atmosphere is a problem?
One just has to live with it. Mumbai is the kind if town where anything of interest is monetized. Big cities offer you anything. But admittedly, Taimur is of interest for whose son he is, he is quite aware of that. He has not created the interest in him on his own. We are quite aware of that as well. He is aware that he carries some responsibility. We've taught him how to behave in public because he is not an infant anymore. And he is a well-behaved kid. We are very grateful for what we have. It's our duty to behave responsibly. There is nothing to complain about, is there?
How did the pandemic change your perspective on life family and career?
It didn't really change anything. It's always been like that. Some people felt the pandemic made them realize what is important in life. Others like us have always known what is important. We were lucky to be comfortable during the pandemic. Of course, there was the looming financial crisis. If the pandemic had continued, nobody would have been comfortable. But psychologically, we always knew that spending time in the family, reading watching books, cooking were important in life. So the pandemic didn't really teach me anything that I didn't already know.
What is your equation with your youngest born? He seems more a Mama's boy?
Yes I have to say Jeh is a Mama's boy. He is very very attached to his mother. Actually all of us are attached to Kareena. But Jeh is bit more attached. He is very very sweet. A little baby running around the house is the best thing to happen to any family. As he begins to talk I know I will pull him over to my side a bit more (laughs). But it's lovely to see the bonding between Kareena and Jeh.
Is Taimur attached to his baby brother?
Tim has grown up quickly after Jeh's arrival. Tim is no longer the infant. He allows himself to be beaten by Jeh. He adores Jeh. He is very patient and protective with him. They are four years apart but they often need to be separated.
How did you avoid sibling rivalry between them?
Very simple. Kareena gave Jeh more time, while I gave Tim more attention.
Also Read: Kareena Kapoor Khan shares the warmest 'Diwali' wish with hubby Saif Ali Khan and kids Taimur and Jeh
BOLLYWOOD NEWS - LIVE UPDATES
Catch us for latest Bollywood News, New Bollywood Movies update, Box office collection, New Movies Release , Bollywood News Hindi, Entertainment News, Bollywood Live News Today & Upcoming Movies 2023 and stay updated with latest hindi movies only on Bollywood Hungama.