Indian musician Ricky Kej made the country proud with his recent win at the Grammys 2022 for the Best New Age Album. This is his second Grammys Award in the same category. He first won the coveted trophy for his album Winds of Samsara in 2015 and now Divine Tides which he considers a follow up to his earlier album. "My music is mainly New Age, and new age is, is based a lot on the intent of creating music, it's got music from different parts of the world, it's very fusion-ish. It's usually for a purpose. So that's what new age is," explains Ricky Kej in an interview with Bollywood Hungama post his second win in the Best New Age category.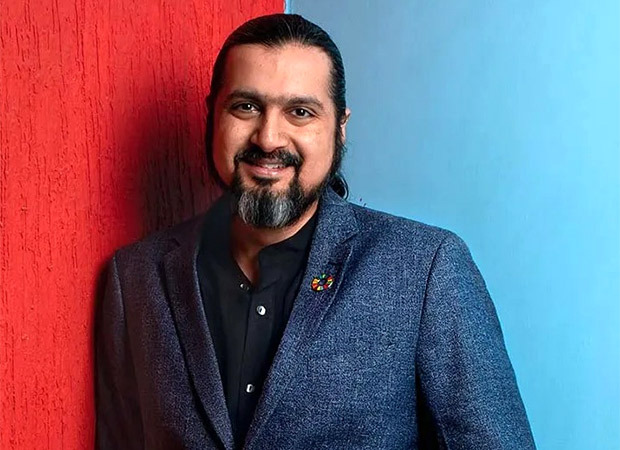 DIVINE TIDES AND COLLABORATION WITH STEWART COPELAND-
Ricky Kej collaborated with rock legend Stewart Copeland (The Police) for Divine Tides, an album that features nine songs and eight music videos. Talking about the award-winning new age album, Ricky said, "Ever since I won the Grammy in 2015, for Winds of Samsara, I have been looking to create a follow-up to that album, but for the last six-seven years, I've had pretty much a relentless traveling schedule. But then the pandemic hit in 2020 and that presented itself as an opportunity for me to create music in the studio. While I was creating the music, I felt a strong need to have an amazing collaborator with me. That is when I thought of asking my childhood idol, Stewart Copeland. Stewart Copeland and I have collaborated once on a single track in 2016. But the collaboration was just through artists, and managers, I never got to interact with him. So this time, I managed to get in touch with them and showed him the music and he loved it. He agreed to go on this journey with me and both of us worked on the album for about a year.After hundreds of zoom calls, hundreds of emails, and remote recording sessions, we got nominated for the Grammy award."
EXCLUSIVE: India's Ricky Kej on his Grammy-winning album Divine Tides, inclusivity at the Grammys, and why he no longer composes for Indian films
COMPOSITION FOR MAINSTREAM INDIAN FILMS-
Ricky has composed for three Kannada films in India. But after that, he has not worked in mainstream Indian film. Speaking about the same, he said, "I always wanted the music to be an extension of me. I do not want to be told what kind of music to make, by a director or base my music on a script. That is something that I did not want to do. But in the case of the Indian films that I did, all of them were directed by Ramesh Aravind who is a very close friend and is a very popular Kannada actor and film director. He was a pleasure to work with, and it was good for me to dip my feet into that industry. I made the music and it was largely successful. But then after finishing three movies, I decided that I've tried it, and I don't want to do it anymore. So that's why I stopped doing films. But if there is a film, which is based around a very strong social message, that is something that I would absolutely love to do."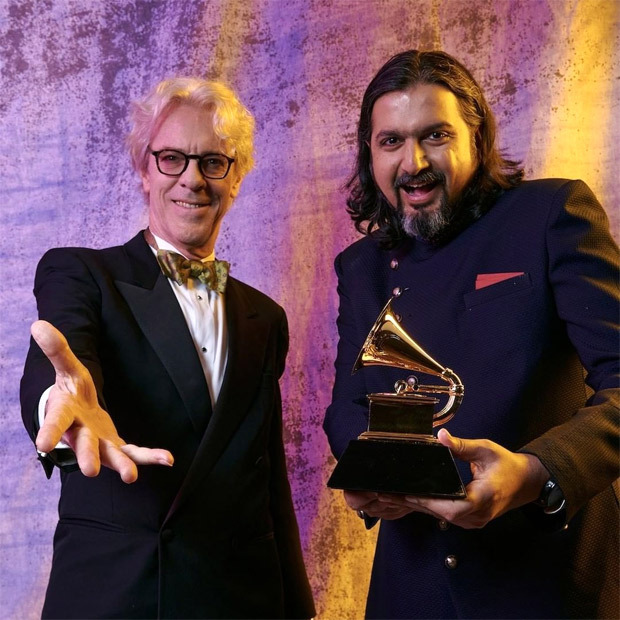 COLLABORATION WITH AR RAHMAN AND THE GROWTH OF SALIM-SULAIMAN-
Ricky Kej, like most Indian musicians, admires A.R Rahman and looks up to him, and also wishes to collaborate with him one day. "The greatest artist in India, in my opinion, when it comes to music is AR Rahman. No doubt about it, because since his first movie, that is Roja, he has pretty much changed the face of the music industry in India. Every musician, every single singer, every single composer in India, without exception, has been inspired by AR Rahman because that's how big his influence has been on every single person without exception. And if they say they've not been influenced by AR Rahman, then they are lying. I've been a friend of his for a while now. At both my Grammy wins, he was the first person to congratulate me. He's an amazing individual and a human being. So I would love to collaborate with him."
Ricky also believes that the musical duo Salim-Sulaiman are the musicians to look out for from India. "Salim-Sulaiman and I have grown to become really good friends. And they're almost like brothers to me. And in fact, Salim-Sulaiman are on the 'Divine Tides' album. They performed a song called 'I Am Change', which is one of my favorite songs of the album. In the last two years, I've done about four collaborations with them. They are absolutely amazing people. So, in my opinion, they are like the people to watch out for in India. They are always completely fascinated by new styles of music and new forms of music, and they have constantly reinvented themselves, so I absolutely love them."
DIVERSITY AND INCLUSIVITY-
Every year, discussions around the inclusivity and diversity of awards like the Grammys and Oscars often surfaces. As someone, who has attended the Grammys in person, Ricky believes that the awards are extremely inclusive. "Every single award in every country is restricted to that country itself. Whereas the Grammys is the only award and if you look at the Oscars, the Oscars anybody from anywhere in the world can win an Oscar. You don't have to prove you're a resident of America. Anyone from anywhere in the world can actually win a Grammy. This has been proved again and again with people from Africa, South America, and Europe being at the Grammys. I, being an Indian, I've won two Grammys. So Pandit Vishwamohan Bhat has won a Grammy, Pandit Ravi Shankar has won three Grammys, and a Lifetime Achievement Award Grammy, AR Rahman has won two Grammys. I do not believe that the Grammys lack any inclusivity or diversity. I think it's an extremely diverse award. And it's only based on one thing, and that is music excellence, and nothing else."
THE IMPACT OF THE ARTS-
Ricky Kej is a self-taught musician who gained formal education in music much later in life. He eventually infused his love for nature and music into one and believes that these two pretty much define his life. Ask him what he plans on achieving with his music, he said, "I believe that music especially is a very powerful language, not just for communicating a message, but for retaining. Now, the issue with today's world of so many problems, like climate change, species extinction, deforestation, forest fires, so many suicides, social problems like poverty, malnutrition, education, gender inequality, gender violence, water sanitation, the biggest threat to our civilization and to our species is the constant thought we have that somebody else will make a difference. We are always looking for governments and leaders to make a difference when the truth is that the only way we can bring about change is, if we change. The reason why we do not change ourselves is not that we're some sort of evil people. It's because we have not empowered ourselves to believe that tiny incremental changes that we make within our own lives can actually make a difference."
"The golden question is, how do we change our awareness into action? That is where I believe the arts come in. Because the arts can be the catalyst. You can make 1000 speeches, you can showcase a ton of scientific data, and that's not going to make any difference. But if you speak to somebody emotionally, through music, or through film, or through paintings, or cartoons, you speak to people emotionally. That is what when you will be touching their hearts, and that is what will make a difference," he concluded.
ALSO READ: Grammys 2022: India's Ricky Kej wins his second award as he bags Best New Age Album with Stewart Copeland 
BOLLYWOOD NEWS - LIVE UPDATES
Catch us for latest Bollywood News, New Bollywood Movies update, Box office collection, New Movies Release , Bollywood News Hindi, Entertainment News, Bollywood Live News Today & Upcoming Movies 2023 and stay updated with latest hindi movies only on Bollywood Hungama.