One of the finest films of Indian cinema, Lagaan, turns 20 on June 15, 2021. The film is fondly remembered not just for its unique plot, music, direction and nail-biting climax but also for its ensemble cast. The actors who played cricketers of course took the cake but even the others got a chance to shine. And most prominent among them was Gracy Singh. The popular perception is that this was her debut film. However, she had already played small parts in Hu Tu Tu (1999) and Hum Aapke Dil Mein Rehte Hain (1999). And she had proved her worth with the popular TV show, 'Amanat'. Lagaan was her first major role in a film and she earned a fan following with her worthy performance. Audiences loved her portrayal of Gauri, who stands like a rock in support of Aamir Khan's Bhuvan. Gracy is also a trained Bharatnatyam and Odissi dancer and the memorable songs gave her a chance to showcase this talent as well.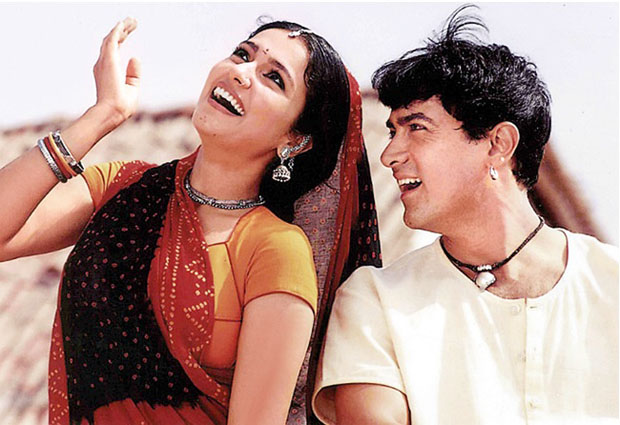 Currently shooting for 'Santoshi Maa - Sunayein Vrat Kathayein', the actress took out time to speak exclusively to Bollywood Hungama about her role in Lagaan, the memories and a lot more.
A lot of actresses were considered for the role of Gauri. What was the process of bagging the role?
When I was doing 'Amanat', a very senior manager, Joshi ji, used to insist that I should work in Hindi films. Through him, I learnt about the auditions for Lagaan. In fact, he was the one who took me there. I had to audition twice before I was selected. I was told to dance on my favourite song, 'Honthon Pe Aisi Baat'. I had a good time giving the screen test; I was glad everything fell into place and I bagged the part. I didn't know about the role and story beforehand. When I found out, I was very overjoyed as I love the period backdrop and always wanted to do a film in this space.
The kind of film that it was, the prep must have been quite intense…
We all had gone to the location (Bhuj, Gujarat) on January 1, 2000. The screen test happened 6 months prior, in mid-1999. Our prep began in August or September 1999. So we got quite involved in the whole process. By December, we all had memorized the whole script. Then, when we went on the set, it took us 10 days to get our mannerisms and attitude right. We used to roam around in the location and interact with the locals.
You said in an interview that "I befriended little girls there (on location) and tried to copy their mannerisms"…
Yes, that's true. So to transform into Gauri was a long-drawn process; it's not like I got selected for the part and we immediately began to shoot.
I believe the shooting commenced with the song 'Ghanan Ghanan'. Is that correct?
Yes, since it involved almost everyone from the cast. Shooting for the track was challenging as it had many long takes. And yes, the scene where I jump on the bullock cart was my first ever shot in Lagaan. Thankfully, when we started shooting in January, the weather was quite pleasant and even cold.
It must have got hot later on, post-February or mid-March, right?
Indeed, but by then we had shot the climax portion. And later, we shot the pending scenes and songs. When the temperatures began to soar, the shooting process became difficult. Nevertheless, it was a once-in-a-lifetime experience. It's a lifelong lesson in motivation for me. Whenever we face any obstacles in life, we remember that if we can shoot for Lagaan in tough conditions and come out with flying colours, then we can face any challenge in life!
How was the experience of working with Aamir Khan? Were you nervous considering he was a star?
I was a very big fan of Aamir Khan and, he was very inspiring. One of my screen tests happened with Aamir Khan. I was obviously nervous. However, he completely transformed himself into Bhuvan. During rehearsals and when we were on location, he switched into his character; and we all followed suit. So you see, he was quite dedicated and hard working. Unko dekh ke sab mein josh aata tha. In fact, the whole team was great. It was a blessing to work with such a great bunch of people together.
How was the experience of working with Ashutosh Gowariker?
Ashutosh ji was also an actor. Toh agar ek actor ko aise director milein, jo ek actor bhi hai, toh usse bahut bada support mil jaata hai. Despite handling such a difficult film, he was always calm and focused. He worked quite a lot on the casting and scripting.
Did you ever ask him why Gauri doesn't get a chance to play cricket in Bhuvan's team?
(Laughs) No, I never told him that! Bas Gauri ko (match) dekh ke achha lag raha tha. But yeah, I wish even I could have also played cricket in the film. Mera mann kar raha tha, as a character and otherwise. But you know, it was an experience as we were living the whole story. Plot aur dialogues toh sabko yaad hi the. Aur sabko sabke scenes yaad the. So we all lived our roles and didn't just enact.
How was it working with Rachel Shelly (who played Elizabeth) and Paul Blackthorne (who played the antagonist, Captain Russel)?
They were very good. Rachel, especially, was very friendly. My character Gauri was jealous of Elizabeth, but off-screen we bonded very well. She was very affectionate, and during breaks, we both used to chat a lot. Mujhe unke saath baat karna bahut interesting lagta tha. She was quite senior as an artist. In fact, everyone was established; main hi sabse nayi thi team mein!
Is there any other person with whom you gelled very well on the sets?
Then we had a makeup artist, Nicole Demers. She used to also practice reiki. She used to do our makeup at 5:00 am before going on the sets. Unke haathon se positive energy aati thi; toh bahut relaxing lagta tha. I am still trying to find her. I wonder where she has disappeared. So the whole UK team was quite amazing and adventurous. I used to love listening to their experiences and learn from it.
You are a trained dancer and the songs allowed you to showcase your talent. Also, there were multiple choreographers: Saroj Khan (for the song 'Radha Kaise Na Jale'), Raju Khan (for 'Ghanan Ghanan', 'Chale Chalo' and 'O Paalan Haare'), Vaibhavi Merchant (for 'O Rey Chori') and Ganesh Hegde (for 'Mitwa'). How was your experience?
All choreographers got their own touch. This is also a reason why all songs stood out. The last song we shot was 'Radha Kaise Na Jale', choreographed by Saroj Khan. This is because she used to be very busy in those days. Ashutosh ji insisted on getting her for this track. That's why we had to wait. And it was a beautiful experience to work with Saroj ji.
What feedback did you get from the members of the film industry?
I got a lot of love. Maine toh socha bhi nahi tha ki film industry aisi hoti hogi. I had some apprehensions; which is why I didn't want to get into films. However, it's such a beautiful world and I am very proud to be a part of the film industry. Yahaan bahut acche log bhi hai aur naye-naye artists ko encourage bhi karte hai. I was not from the film background and yet everyone was so encouraging and affectionate.
Is there any particular feedback from a film personality that you distinctly remember?
Everyone was very kind. I remember meeting Shabana Azmi ji who told me, "You have a very expressive face". Even Vidhu Vinod Chopra ji gave compliments. And there were a lot more, who said nice things about me and my role.
Did you visit cinemas when Lagaan released and Did you, first hand witness, the euphoria? Theatres had turned into stadiums in the second half!
Main yeh nazaara dekhne zaroor gayi thi! I used to feel so happy. People used to come to see the film with their whole family, including their grandparents. Woh dekh kar bahut accha lagta tha. And to see how audiences get so involved in the narrative made us all proud. Jo humne mehnat ki thi, woh safal ho gayi!
Lagaan was also a rare Indian film that made it to the Oscars…
I was praying that it wins as it was indeed the best film. Jaise aapko dekh kar laga na, waise mujhe iski kahaani sunn kar pehle hi laga tha ki this film is a winner. We used to feel that there has not been any film of this kind and that this has to be the best film in the whole world. So we had our hopes. Nevertheless, the film got its share of love and the credit goes the whole team. Even the technicians did such a fabulous job. The production was quite amazing. Even today, I remember they used to look after all of us so well.
How is your experience doing the role of Santoshi Maa? In an interview, you said that elderly people touch your feet now. Your role has had a huge impact it seems!
(Laughs) Oh yes. They even come to share their problems with me. Initially, only the team members used to do so. Like, if they are going through any problem, woh log dil halka karne mere paas aa jaate the. And I used to give them good wishes. That used to work and they would become happy and would be at peace. But yeah, I do feel the divine aura, especially when I wear the crown.
Some 15 days back, we were shooting for the show at an outdoor location, in Gujarat. I was in my get up and jewellery and there were a lot of lights and reflectors. Moreover, they handed me the weapons as it was a war scene. It became unbearable for me. I told the assistant director to reduce the lights. To which he said, "Arre mam, aap Lagaan kaise karte the?" Suddenly, I went into a flashback mode and remembered my Lagaan days. It charged me and I said, "Aaj toh bahut accha mausam hai"! So just remembering my Lagaan days helped me sail through. So as I told you before, my lifetime motivating factor is Lagaan.
Tell us about your spiritual journey and association with Brahma Kumaris…
I am associated with many spiritual institutions, including Brahma Kumaris. I was very surprised to learn that many of the Buddhist institutes and even Brahma Kumari centres mandatorily show Lagaan while teaching the students about life lessons. I was very happy to know that. The people who work and study at these places don't watch Bollywood films in general. And the favourite song of Brahma Kumaris is 'Radha Kaise Na Jale'. I am also a part of its art and cultural wing. I do dance ballets where I dance on different themes. Each and every time, the audiences ask me to dance on 'Radha Kaise Na Jale'. Toh mujhe uspe perform karna hi padta hai. Even in government shows, which are about classical dancing, the organizers request me to do a small performance on this song.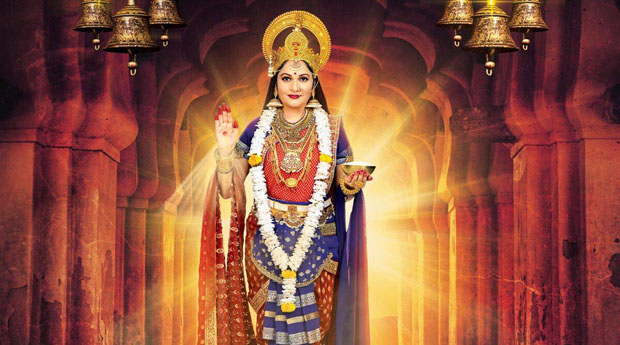 You have said that you love visiting Shantivan (Brahma Kumaris complex) in Mt Abu. Have you got the chance to go there after lockdown?
No, I haven't got the opportunity as it's shut. I am looking forward to going there soon.
Coming back to Lagaan, which is your best scene and best song from the film?
My favourite scene is when I tell Bhuvan, "Main tohre saath hoon. Bharose hai mohey tujhpe…aur teri himmat pe". As for best song, it'll be difficult to point one but 'Radha Kaise Na Jale' is a favourite as I am living it even today. I am not active on social media but whenever I log in, I see that so many people have tagged me and so many people have done choreography on it. Even young kids dance on it.
Are you still in touch with Aamir Khan, Ashutosh Gowariker and others from the team?
Yes, we are all in touch. And we all are keeping the memories alive.
What are your plans for June 15, the day Lagaan turns 20?
Due to lockdown, we couldn't plan the way we did during the 10th anniversary. But something is in the pipeline. Let's see.
Also Read: Aamir Khan's daughter Ira Khan and her boyfriend Nupur get creative after receiving COVID-19 vaccination
BOLLYWOOD NEWS
Catch us for latest Bollywood News, New Bollywood Movies update, Box office collection, New Movies Release , Bollywood News Hindi, Entertainment News, Bollywood News Today & upcoming movies 2020 and stay updated with latest hindi movies only on Bollywood Hungama.