Gagan Dev Riar is a known theatre actor and has also dabbled in some web shows. But he got his big break with SonyLIV's Scam 2003: The Telgi Story where he got to play the real character of scamster Abdul Karim Telgi. The show is second in the series after the highly appreciated Scam 1992: The Harshad Mehta Story. Apart from playing a challenging character of Telgi, Gagan also had to live up to the first show in terms of performance. With few weeks after it released, it can be said that he has passed the litmus test. In an exclusive interview with Bollywood Hungama, Gagan opened up about his unusual casting process, challenges and why he didn't want Telgi to appear like a villain.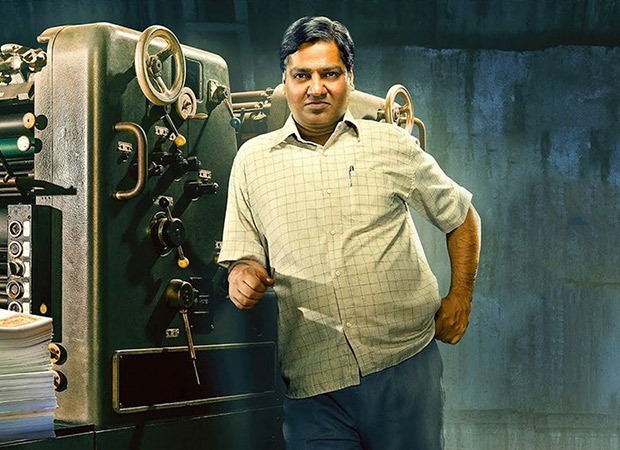 EXCLUSIVE: "Got a call for Scam 2003 when my savings were getting over," reveals Gagan Dev Riar aka Telgi
How did your casting happen?
My casting happened during COVID in May 2021. I was sitting at home like everyone else. Like others, I was also thinking what lies ahead in terms of work and when will the pandemic end. My savings in the bank were getting over and I didn't know what lay in store for the future.
One day, I got a call from Mukesh Chhabra. I went to give the audition (for Scam 2003). My first audition wasn't good. Mukesh ji said, 'Maza nahin aaya.' He asked me to do the magic I am known to do in theatre. I then asked for some time to prepare. I thought of making it more interesting, whether it's through mimicry or anything. When I left his office after giving the second audition, his car was entering the office building. He took the glass window down. He was watching my audition. He showed me a thumbs up and said, "Done, done, done. This is done." I said, "Okay, good, good, good." I then went to get food for my cats. Mukesh ji came over there and called Hansal sir. He said that I have given a very good audition and that it's done from his side.
How did you prepare for the character of Telgi in terms of research? How much did the director Tushar Hiranandani and creator Hansal Mehta help?
I didn't do any research on Telgi because Hansal sir had told me not to read anything available on the internet or news, else my judgement will get corrupt, and I will start looking at him as a villain and it might become caricature-ish. He asked me only to follow the script and said that they have done all the research. I am a Punjabi and Telgi was from Karnataka. So, I had to work on a few things and change my accent. I went to Khanapur and spoke with people to know how they speak over there. How much Hindi do they speak along with southern language.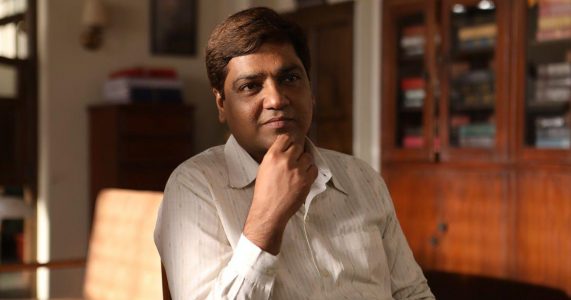 Abhinay, who played my younger brother in the show, has knowledge on the language over there. I sat with him and tweaked some dialogues. I showed it to Hansal sir, and he liked it. I saw Telgi's photos on the internet as there are not many videos of him. I studied his body language, and this is how I prepared for the body language. I also found a few things about him during the shoot.
Did you go through a physical transformation?
Yes, I had gained weight for about 18 to 20 kilos. It used to fluctuate from between 17 to 20, depending on the shooting schedule.
What was the biggest challenge while playing Telgi?
The most important thing for me was to not make the character look caricature-ish. I didn't want to play him like a villain or anti-hero. I wanted him to be more like a common man. I wanted to maintain the balance, like we are sometimes good and sometimes bad as well. I wanted to ensure he doesn't look like a don or glorify him. He shouldn't look like a hero or a villain. I wanted him to look like a common person who has his own plusses and minuses. Maintaining his vulnerability was important for me.
Like you said that you didn't want him to appear like a villain. I noticed in the show that even when he was doing illegal stuff, he made it look like he was doing normal work like any other person. Was this how the real Telgi was?
This is more of how Hansal sir had asked me to do. It is difficult for me to say because I never saw met or saw him (Telgi). I had only seen one video of his where he was giving an interview. I noticed that he was speaking in a simple manner, just like a common man. He was saying that this type of frauds used to happen during the British era as well; it's just that the people have changed. He was very simple while speaking. So, I took a thread out of it and based the whole character around that.
You have shown real printing machine of the olden era on the show to print stamps
It was fascinating. I had also never seen these things. The people from the production designing who used to bring that machine, I used to keep asking questions to them. If you notice, Abdul Karim Telgi isn't the one who operated the machine. He used to ask the two experts to operate the machine. He was just a mastermind. He just gave an idea that they should do this.
A lot of people have been asking on social media as to why only five episodes have been released instead of the whole season. What was the strategy behind that?
I think only the producers, or the director can answer this question. I am just an actor. I did what I was told to do. Now whether this is a marketing strategy or something else, only they will be able to tell you.
What can we expect from the forthcoming episodes of the season?
What do you think we can expect from where things ended?
I feel now his crimes will come out gradually. I am excited to see how he would react to this and how would he feel internally
Yes, you are right. Like you saw in the previous episode where the cops tell him that whatever he has been doing is coming out. Till now, he was hiding and committing such crimes. But now as he is in the eye of the authorities, how he will tackle the situation. You will get to see how he would plan and be a mastermind.
What next after Scam 2003? Have you been getting offers after its release?
Offers keep coming. I daily get calls for some ad or a film. But I am not taking up any projects now as I am busy giving interviews, and five episodes are yet to come. So once those five episodes release, I will be back on the ground. Right now, I am flying in the air and one shouldn't make a palace in the air, else you will fall. So, I will decide what to do next once I land on the ground (laughs).
Also Read: EXCLUSIVE: Gagan Dev Riar on comparisons with Pratik Gandhi's act in Scam 1992, "Harshad Mehta was way different than Abdul Karim Telgi"
BOLLYWOOD NEWS - LIVE UPDATES
Catch us for latest Bollywood News, New Bollywood Movies update, Box office collection, New Movies Release , Bollywood News Hindi, Entertainment News, Bollywood Live News Today & Upcoming Movies 2023 and stay updated with latest hindi movies only on Bollywood Hungama.