Last Friday saw the release of the very unconventional thriller, Blurr, starring Taapsee Pannu. Bollywood Hungama exclusively spoke to its producer Vishal Rana about how he managed to make the film despite Covid challenges, the joy of working with Taapsee Pannu the actor and producer, his journey, why he wants to make different and unique films and his forthcoming projects.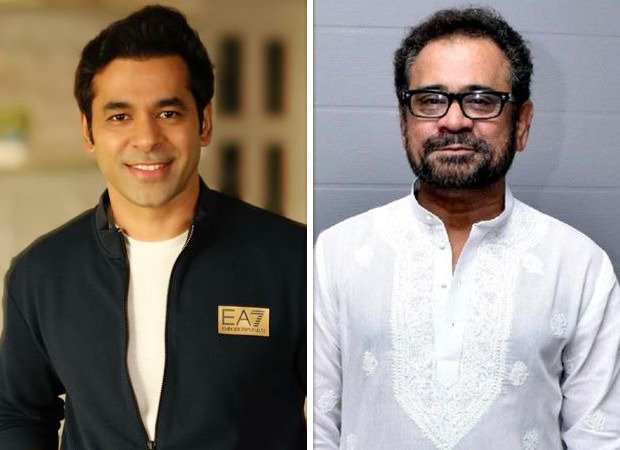 EXCLUSIVE: Blurr producer Vishal Rana BREAKS silence on his next film with Anees Bazmee: "When we signed him on, I asked him to give me his most UNIQUE script"
What feedback did you get for Blurr?
It's very encouraging. I didn't expect it'd be so overwhelming. It's an experimental film. People haven't seen such a noir, dark thriller before. Yet, the audiences and critics have reacted very positively and they have particularly appreciated the treatment of Blurr. The younger audiences have lapped up the film more than the older generation. And that's fine as our target audience was the ones below 35, and they liked it. Zee5 is also quite happy and so is Taapsee.
How did you get the idea to make Blurr?
I had the rights to Julia's Eyes (2010), the Spanish original. I told Taapsee that she should check it out as it's a very different kind of thriller. The way we made the remake, I kept my word as Blurr indeed became a different kind of thriller! In the same way, even Zee Studios came on board. They also asked how Blurr stands out from the rest of the thrillers. I assured them, 'Just watch the original. Nobody has seen this kind of a thriller on screen ever before'.
What prompted Taapsee Pannu to turn producer on Blurr?
After I bought the rights, I happened to see Taapsee's film Badla (2019). It made me realize that I should offer Blurr to her as I felt that she was a perfect fit. I was lucky that she instantly said yes to the film after she read the script and saw the original film. This was a time when we didn't have a director. Yet, she came on board as she believed in the film. A lot has changed since – Covid happened and the cinema scenario changed. Yet, she stood by me and the film.
This film is not just a thriller. It has a message to convey. We wanted someone who can understand that. We found that in Ajay Bahl. I had gone to meet him and when I reached, he was watching Julia's Eyes. After completing the film, he said exactly what I wanted to hear, how he wants to shoot this film, his vision if he comes on board, and how he wants to subtly depict the message of the film. I came out of his house and told Taapsee, 'We have found the director'.
With Ajay on board, we developed the idea further. And then Covid hit. We were all set to go on floors in June and July 2020. She realized I was stressed out as I was geared up for the shoot and things went kaput. One day, we were chatting and she expressed the desire to turn producer in future. A few days later, she asked me, 'Would you mind if I come on board for Blurr as co-producer?' I instantly told her that it'll be a pleasure as she was a part of the journey from the word 'Go'. As it is, she was a part of every step of the way and hence, why shouldn't she actively become one of the producers of the film?
How was it working with Taapsee Pannu?
She is very involved as well as evolved. She's not the one who tells you to talk to her manager and will be available only on the shooting dates. She will keep in touch and follow up with you. She wants to get updates and is very inquisitive. This aspect helped me a lot. Moreover, she has worked with so many people and hence, she knows the best of technicians and talent. It came in handy and I would love to collaborate again with her.
She is the most hard-working actor that I have seen. The kind of effort she puts into a film is unparalleled. We majorly shot in Nainital and we couldn't manage to get a vanity van as the lanes are narrow. I informed her about it and that there will be holding areas instead of the vanity van. She had no qualms and requested for the holding area to be close to the shooting venue. It was very cold there due to the rain and in most parts of the film, she's wearing minimalistic clothes. Yet, she didn't complain even for a second. She was the hero on the set. She didn't even go to the holding area. She sat with us on the sets. At times, she would be on the set before us!
For a few days, she shot for almost the whole day. Since we shot in real houses and locations, we had to vacate and handover properties to the owners on time. So there were days when Taapsee shot for 18 hours straght. She understood the production challenges. When we would ask her to shoot for 8 more hours, she'd tell us, 'Just get me coffee and I am good to go'. I have seen her standing for hours in heels while it's pouring and not throwing any tantrums. Sometimes, I felt this is her first film, seeing the excitement she brings on the sets. That excitement had the desired effect as everybody would be on their toes. She would finish the shot and instead of catching her breath, she would ask what the next take was. My director Ajay Bahl was also amazed!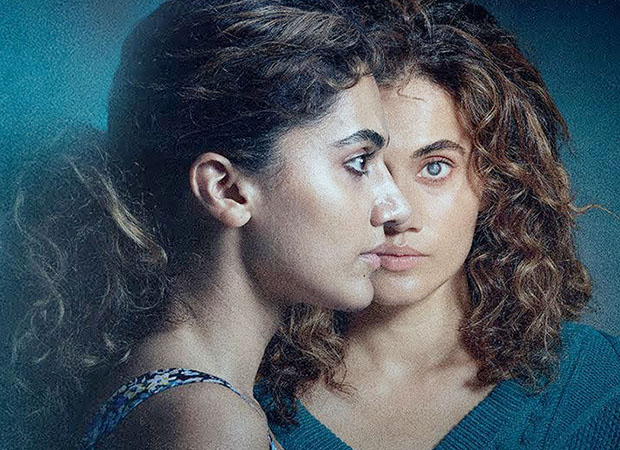 Moreover, you have to see how she does her homework. She would know what scenes would be filmed the next day. She would go home or to her hotel room after the shoot. She would prepare for the next day's shoot at night. The next day, she'll chill out on the sets and would not prep on location as she had already done it in advance. Also, since she plays a blindfolded woman, she actually covered her eyes with cotton and bandage in such a way that she was just not able to see anything. She wanted to feel and move like a blind person. The scenes where she's running and falling were all real. She got a lot of bruises and cuts. She used to be in pain but again, she wouldn't flinch. I was inspired to see that. For the whole duration of the shoot, that is for 1 ½ month, she was based in Nainital. She did not return to Mumbai or worked on any other project.
Hence, I got lucky to have Taapsee. And when I see Blurr again, I realize she was ideal as it was a challenging part and yet, she essayed it flawlessly. Moreover, actors speak through their eyes. In Blurr, you can't see her eyes! Yet, to pull off this act so well is a feat. No wonder all reviews have praised her.
What made you release Blurr directly on Zee5?
We had intended to go for a theatrical release. That's how we designed and shot it. But right now, we didn't feel the time was right for it. Also, it's a niche film that grows on word of mouth. Hence, we decided to take the OTT route. The decision was taken post-Covid. Right now, people want to see big-scale spectacle films in theatres. This trend will go on for a few more months if you ask me. By releasing on OTT, we prevented being bogged down with P&A costs and other such pressures. Had it been released in the normal pre-Covid times, Blurr would have surely nailed it at the box office.
Abhilash Thapliyal was excellent as the villain. How was he selected for Blurr?
It was an accidental casting if you ask me! He was cast in the role of a waiter in the Sattal hotel scene. He was supposed to film for just one day. He is a great actor and we had seen his work in Aspirants. When his scene was being filmed, Ajay felt that he was someone who looks very normal but acts very differently. Hence, he decided to cast him as the antagonist. We were on the lookout for the right actor to play that role. We had planned to cast a local actor or theatre artist.
So once Ajay expressed the desire to cast him, we took his screen test the same day. That's how Abhilash bagged the part. In real life, he's very jovial and happy-go-lucky. So, we couldn't imagine him in the role of Deepak. But on screen, he became a totally different person. Funnily, he came to shoot for just 1 day but ended up working and staying with us for 30 days! And all reviews mention him highly.
How was it screening Blurr for the visually impaired?
It was held for 100-150 people at a blind school in Goregaon, Mumbai. It was a unique experience. They gave a standing ovation. Interestingly, they had no idea we were sitting with them as we had specifically informed the organizers to not let them know about it. We wanted them to experience the film in their comfort space. After the screening, they all wanted to meet Deepak (the character played by Abhilash). They had so many questions, like which phone does Gayatri use when she's blindfolded. We were shocked to see such queries coming in as these are very small aspects that the audience often doesn't care about. Then, at one point, Taapsee got emotional when one student said, 'I've seen all your films'! What he meant was that he has seen her movies through an assisted audio facility, which has become very common now and enables visually impaired people to enjoy movies. But Taapsee was pleasantly surprised to know that even this community has been consuming her cinema
Often, psychological thrillers are not understood by people as we are so distracted. But when the blind students were able to understand a complex psychological thriller like Blurr easily, we were confident that even the traditional audience will be able to enjoy the film.
What made you name your production house Echelon? It's a very unique name…
Echelon is a French word and it means 'ladder'. The idea behind this name was that I wanted my production house to sound different from others. I didn't want to use my family name as the legacy of our cinema should go on, even if we are not there. Also, I want people to know us through our content. Like in the case of Blurr, everyone is unanimously stating that it's a very different kind of thriller. That's the idea.
There are reports that you are producing Anees Bazmee's next…
That also will be a film which you would have never expected from Anees Bazmee! It's an action comedy but in a novel space. When we signed him on, I asked him to give me his most unique script. Of course, comedy is his forte and we knew that it'll be there in adequate doses in all his scripts. But even in comedy space, we were looking for the most hatke plot. This is when he narrated an idea and I decided that this is it. Even when actors are given the narration of this film, they are stunned and their reaction is 'We never thought Anees Bazmee would come up with such an idea'! Also, the film is such that we are looking at making a franchise out of it.
What other films are you producing? 
In all, we have a total of 8 films in different stages of production. We are also planning a female-centric thriller and it'll be quite different from anything you have seen before in Indian cinema. I guarantee that it'll be the talk of the town.
So, in short, we want to stand out from the rest of the production houses in Bollywood. For example, the kind of cinema Dinesh Vijan got into, we never had that in Bollywood before. There was a vacuum. And now he's known for that style of cinema today. Likewise, we want to carve a niche in certain genres, so if you want to make a comic, action or thriller film but out-of-the-box, then we are the ones you should be looking at.
You have worked in several films in Bollywood. Could you tell us about your journey?
My journey started with a Marathi film, Thenga (2014), in the capacity of a producer. I wanted to learn the tricks of the trade and hence started with a small, regional film. I was clear that I wanted to learn and unlearn on my own, make some mistakes and then have my own style of producing. On Thenga, I did everything on my own and thankfully, it made money and a name for us. I didn't want to immediately jump into producing Hindi films after Thenga. I decided to go slow. I became a part of several films in different capacities. While I financed some films, in a few films, I lent my production team. I also helped people to produce a film. But I didn't get a mention in these films as I wanted to produce a film which reflects the values that Echelon stands for. Hence, I started with the niche horror movie, The Final Exit (2017). It was my first Hindi film followed by Blank (2019). Blank launched Karan Kapadia and featured Sunny Deol sir. Akshay Kumar did a song in the film. We gave a break to director Behzad Khambata, a first-timer and today he's one of the prominent directors in Bollywood thanks to the success of A Thursday (2022). Everybody wants to work with him. Blank was followed by Blurr. So every film of ours has been different from one another and also different from the usual films of that genre.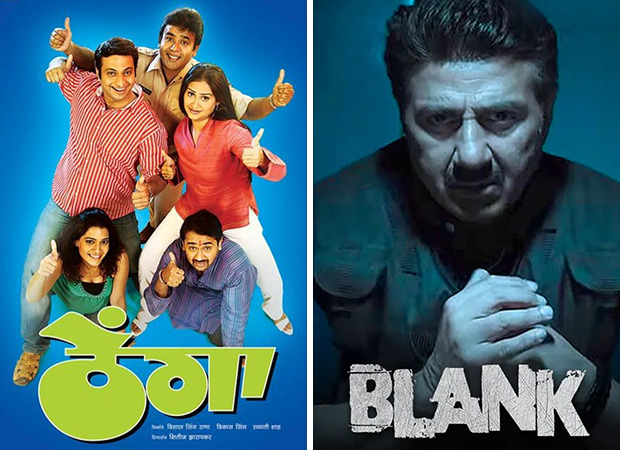 For example, Sunny Deol was in Blank and he has a different audience altogether. But you won't believe that this film has been majorly consumed by the 18 to 35 age group. They loved the film. During Covid, many people saw Blank and Sunny Deol was flooded with messages from all over the world. His role stood out from the other massy roles he has essayed in recent times and we're glad we could do that. A lot of young writers and directors meet me and praise Blank even today. It has encouraged us that we are backing the right and different content.
From here on, we are producing and developing content ourselves. We have a big content-team in house, comprising 16-17 people who are writers, creative producers, and creative heads. We want to be a content hub. Rather than taking a director's story, we are providing them and the actors with scripts and asking them to join us in creating the film. You'll end up seeing diverse content because we have some great writers in our team. Many of them are first-timers but have fresh ideas. They have new ideas and don't come with baggage. Also, as a company policy, we encourage them to be open and transparent. I tell them to speak up and don't keep it to themselves. Nothing is above films for us.
Will you be interested in producing a web series?
Yes. We are already developing a web show with Gurmmeet Singh, who made Mirzapur. We are talking to platforms right now. We entered the web space a little late as a lot of things were happening on the film front. But now, we have 5 web shows and if all goes well, they'll be helmed by 5 prominent directors. I believe in scale. A lot of thriller and content-based shows are already being made. I want to give them a cinematic and film-like web show. Again, the idea is that our content should be different.
Also Read: Anees Bazmee breaks his silence over outstanding payments and Hera Pheri 3; says, "Firoz Nadiadwala owes me money; I hope he clears my payments before Hera Pheri 3"
BOLLYWOOD NEWS - LIVE UPDATES
Catch us for latest Bollywood News, New Bollywood Movies update, Box office collection, New Movies Release , Bollywood News Hindi, Entertainment News, Bollywood Live News Today & Upcoming Movies 2023 and stay updated with latest hindi movies only on Bollywood Hungama.