Drishyam 2 is a blockbuster and not just the lead actors but also the supporting actors received appreciation as well. Kamlesh Sawant is one such performer. As Inspector Gaitonde, he received a lot of love as well as hate! In an exclusive interview with Bollywood Hungama, he opens up about his experience and a lot more.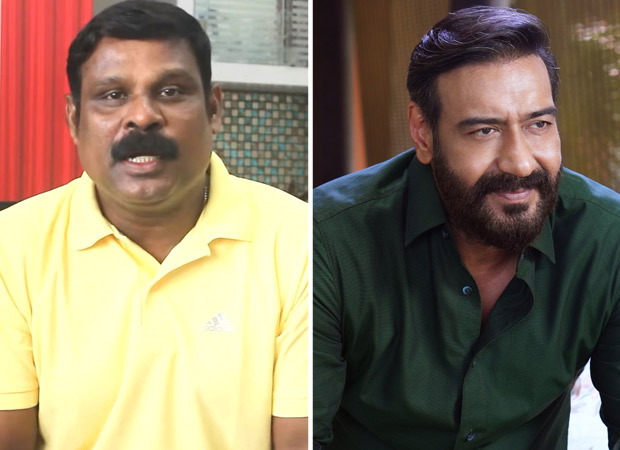 Drishyam 2 EXCLUSIVE: Kamlesh Sawant reveals he got a lot of hate for playing Inspector Gaitonde: "One night, a man called me aur who mujhe maa-behen ki gaali dene laga; One person commented, 'Nice performance in the film. Baahar mila toh kutte jaisa maarunga'"
How did you bag a role in Drishyam 2, considering the character is not there in the original version?
Although I had not seen the Malayalam original, my friends had seen it and they told me that it doesn't have my character. So I had assumed that I won't be a part of the Hindi remake. Hence, when co-producer Sanjeev Joshi told me to come to the Panorama Studio office, I was puzzled. My first question was, 'Mujhe yahan kyun bulaya hai' (laughs)! Sanjeev ji was amused. He told me, 'Kya baat kar rahe hai, Kamlesh ji. Drishyam part 1 ke artist phone karke humko pooch rahe hai ki woh sequel mein hai ya nahin. Aur aap pooch rahe hai ki aapko kyun bulaya hai'! I reasoned that my character is absent in the original. But he made it clear that Gaitonde is very much a part of Drishyam 2's Hindi version. Then I met director Abhishek Pathak sir and they sent me the script. I read it and realized that Gaitonde has not been added for the heck of it.
Could you tell us about the feedback that you have received for Drishyam 2?
The feedback has been amazing. Of course, some people are upset with my character as I beat up the Salgaonkars. A few people called me cruel! But many are appreciating my work. However, after the release of the first part, I got a lot of hate.
Once, I was told by Zee Talkies that on Facebook, they have put up a post dedicated to my character. I didn't know how to operate it. I told my wife to log in and check. They had uploaded a post asking viewers what will they do if they met Gaitonde in real life. I read three comments. The first comment said, 'Nice performance'. The second comment was 'Nice performance in the film. Baahar mila toh kutte jaisa maarunga'. The third comment read, 'I'll shove Gai Chaap tobacco up your a**'! I didn't have the guts to read any more comments after this!
I usually pick up calls from unknown numbers. Once at night, a caller asked me if I was the one who played Gaitonde in Drishyam. When I said 'yes', woh aadmi maa-behen ki gaali dene laga. I couldn't have abused him back; so, I blocked him. I got the call after 8:00 pm. So, I am assuming he must be drunk and watching my scene in the film! And I am from Lalbaug. We can't bear someone abusing us. I got 5 more such calls. But I guess it showed how satisfactory and convincing my performance was. Even Nilu Phule ji used to get panned. People would say 'Ganda aadmi hai. Uske saamne mat ja'. Similarly, I would like to believe I did justice.
After Drishyam 2 was released, some of my friends asked me, 'Gaali waale phone aane shuru hue ki nahin?' (laughs)! I told them that it hasn't happened yet. I guess what has helped is that Gaitonde is a bit of a humorous character this time. So, the feedback also is on those lines.
Just 2 days ago, my battery died and all my calls got diverted to my wife's phone. She got as many as 40 calls. Some of these calls were from fans while some were from friends and acquaintances, asking for tickets since shows were house full in most cinemas. Now slowly, people are getting tickets and people from the Marathi industry have been calling and messaging me. What makes me happy is that no one is comparing Drishyam 2 with Drishyam's part 1. Also what's heartening is people telling me that viewers are reacting positively in my entry scene and during my funny dialogues.
Did you get any calls from the industry members after Drishyam or Drishyam 2?
After the release of Drishyam, I got a call from Dilip Prabhawalkar sir. For us, he's an institution. I was busy with dubbing and hence, couldn't pick up his call. I didn't have his number. I called and he said, 'Kamlesh, main Dilip Prabhawalkar bol raha hoon'. I froze. I said, 'Haan sir…err… haan kaka, boliye'. I just didn't know that should I call him sir or kaka (laughs). Then he told me that he loved my work. He also told me to pass on the message to director Nishikant Kamat that he did total justice to the plot. He also asked me to check his message on WhatsApp as he had sent a link from Hindustan Times, wherein the author had praised my work. To see a senior actor like him making these efforts for me made me speechless.
Then, 2-3 days after the release of Drishyam 2, I got a call. The voice was unclear. I said, 'Awaaz nahin aa rahi hai'. So, the caller raised her voice and said, 'I am Tabu'! She then told me that she saw the film with her family and that people are clapping and laughing over my punchlines and dialogues. Later, I learnt that she didn't have my number. She asked the production team for it and called me. For a superstar to call a character artist like me is a big thing.
I am obviously on cloud nine. The media is saying that it'll comfortably run in cinemas for 2 more weeks. What else can we ask for?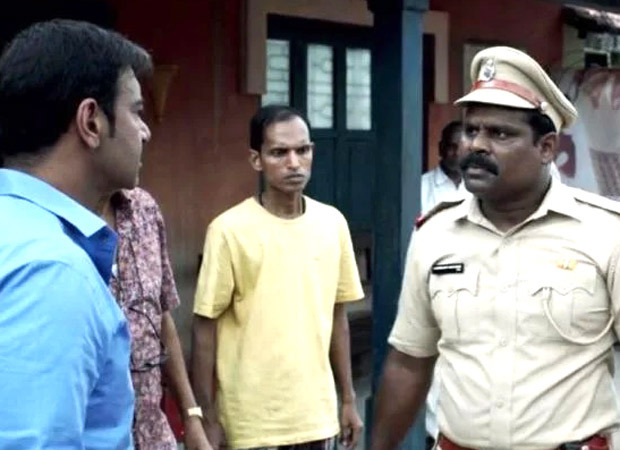 How was it to work with Ajay Devgn?
Ajay is a top-notch actor; we all know that. But he's also a top-notch human being. During the shoot of Drishyam part 1, on the first day on set, he came forward and spoke to me. He told me, 'Tu Khakee (2004) mein tha na? Main tujhe track pe goli maarta hoon. Aur fir teri biwi roti hai. Kya scene tha yaar'. I was stunned and thanked him. He also said that his friends, who had read Drishyam's script, were curious to know who's playing Gaitonde as it's such an important part. I assured him that I'll give my 100%. He replied, 'Haan, tu mast tarike se kar lega'!
Another memorable episode was when I had to hit him in the climax. It was a one-take shot. That's how Nishikant used to shoot. He would have two-camera setup. We would rehearse four times and then go for a take. Even if the scene is 4-5 pages long, it'll be shot in 1 take. Sunil Rodrigues was the action director. The scene was censored heavily though. I had to walk towards Ajay sir and then kick him in the stomach. It was a crucial scene as I had to maintain the distance, make sure that I don't hit him in real and at the same time, it should seem on camera that I have hit him. Rodrigues ji cautioned me to be careful. Ajay sir joked at this point, 'Kamlesh, pet ki wajah se hi toh hum kaam karte hai. Dhyaan rakhna'!
Thankfully, I had done action films before. I worked with Allan Amin sir and Tinnu Verma ji during my first film, Khakee. Tinnu Verma ji's assistants taught me an important lesson – when I am going for the hit, I should move forward slowly and in control. But while going back, I should do it speedily. Toh logon ko lagega ki isne zor se maara hai.
As for Akshaye Khanna, I worked with him in Deewaar – Lets Bring Our Heroes Home (2004). But our track was different and also I had a different look. The chances were minimal that he would have recognized me! Nevertheless, he's a very nice person. He would himself greet 'Good morning' to me and others. And then he'd focus just on his work and won't talk to anyone. After the director would yell 'Cut', we would get out of character and do masti. Akshaye sir, however, won't do any of that.
Were you always interested in acting?
I was born and brought up in a chawl. I used to reside on the ground floor and a pooja used to be held once a year. At the same time, a cultural programme used to take place during which I used to mimic and do Koli dance. Later, I used to perform in other chawls and settlements as well. Due to these experiences, I got the confidence to act in front of people.
My father was a social worker. He was broad-minded and realized that I'll join the acting profession. He wanted me to have a mentor. After Class 10, he introduced me to Vijay Khanwilkar, who became my guru. He used to do dramas for state competitions while being associated with Maharashtra Kamgar Kendra. In 1989, I joined him and did a play called Hanmyachi Mari Aai. More than 500 plays were a part of the competition but it came first. It also got national recognition. I used to play a villain in this play.
Will your character return in Drishyam 3 as well? It'll be interesting to see Gaitonde trying for the third time to put the Salgaonkars behind bars…
(Smiles) I have no idea if I'll be there in Drishyam 3 though I guess, they have officially announced it. But then, I had no idea about part 2 as well. Also, I am not someone who'd enquire and ask whether a film is being made. I'd prefer that the makers approach me.
Did you ever desire to bag a leading role?
Once, I got an offer for anchoring in Delhi. I straight away refused. People should see the anchor and remark, 'Kya mast chehra hai anchor ka'. Main kisi angle se anchor nahin dikhta hoon. Similarly, when someone offers me the role of the hero, I'd say, 'Pagal hai kya?'! A hero should like one, performance comes later. If you pitch me a role as the main character artist, I'd be interested. But I can't be a hero as I don't have the qualities. Look at Om Puri. He never played a typical hero, though he did play a character artist and the lead in Ardh Satya (1983). My guru taught me that industry mein struggle karna hai toh khud ka aaina leke ghumo, aaina banke mat ghumo. So, I should know what roles are fit for me. A lot of people often ask me why I usually play cop roles. And my answer is that half of the battle is won since I look like a police inspector. It aids my performance as well.
Also Read: Drishyam 2 star Ajay Devgn offers prayers at Kashi Vishwanath Temple in Varanasi
BOLLYWOOD NEWS - LIVE UPDATES
Catch us for latest Bollywood News, New Bollywood Movies update, Box office collection, New Movies Release , Bollywood News Hindi, Entertainment News, Bollywood Live News Today & Upcoming Movies 2023 and stay updated with latest hindi movies only on Bollywood Hungama.