Divyanka Tripathi has been Ishika for the longest time and her fan-following is unparalleled. The fans adore her antics and pictures thoroughly. However, with the entire country and the film and television industry coming to a halt due to the Coronavirus scare, her latest comment did not sit well with the netizens. The traffic has considerably improved in the city considering that most of the offices have granted work from home, Divyanka suggested that the BMC should get done with the metro construction.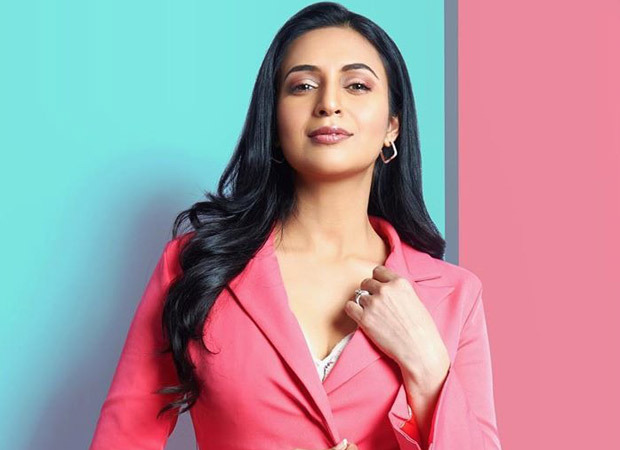 Even if it wasn't meant to be taken seriously, the netizens were not going to let her walk away with this one. The major reason behind the supposed lockdown is to avoid stepping out in public or crowded areas. Her tweet read, "With much less traffic in Mumbai, it seems like an opportunity to quickly complete Metro, bridges and smooth roads."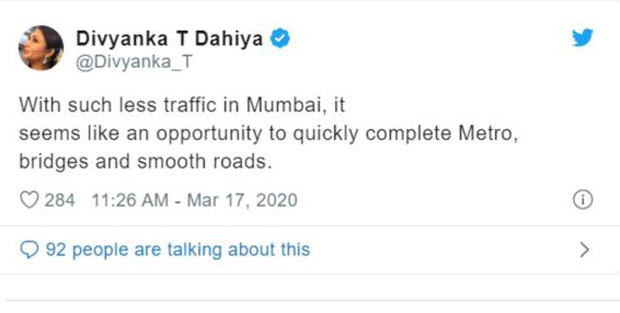 Even though she deleted the tweet, the netizens could not help but point out how vague and inhuman it was for her to expect the laborers to work during a pandemic. Later on, she apologized for the same.
My apologies. Point taken. https://t.co/WXQUkRFee1

— Divyanka T Dahiya (@Divyanka_T) March 17, 2020
We all are humans and susceptible to errors.
In this volatile & violent social media world, important question is: If someone's capable of realizing and apologizing..ARE YOU CAPABLE OF FORGIVING AND MOVING ON?
Should everything be News & point of argument? Where's humanity there?

— Divyanka T Dahiya (@Divyanka_T) March 17, 2020
Also Read: Divyanka Tripathi reveals her future plans with Vivek Dahiya; says she wants to turn a producer