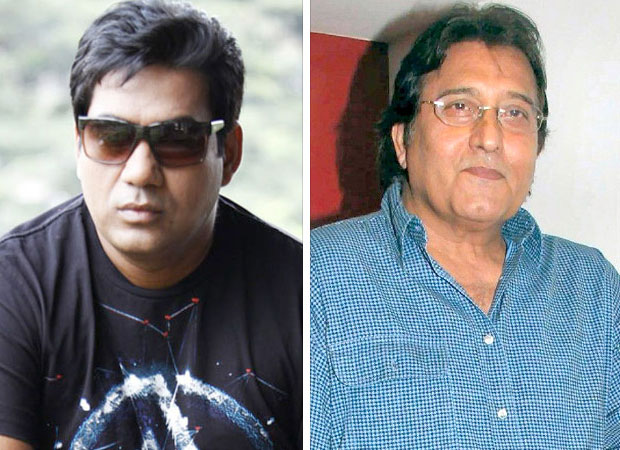 The recent untimely death of the legendary actor Vinod Khanna left everyone speechless. The late actor had a major influence of many lives. One such person on whom the late actor Vinod Khanna had left an everlasting impact was the film maker Sabbir Khan. In a heartfelt tribute to the late Vinod Khanna, Sabbir Khan opens up like never before to speak about the eternal influence which he had on his life. Read on in his own words:
"I must've been six or seven when I first realised that Vinod Khanna was an important part of my life. During my boarding school vacations, when I used to come back to Mumbai, my father (lyricist Noor Dewasi who wrote 'Aao Huzoor Tumko' from Kismat) would take me to film shoots where he always made sure I met Vinod Uncle. I call him that because that's what my father asked me to address him as and that's what I've called him in all the time I knew him.
By the time, I was around eight or nine, I began to understand everything. Vinod Uncle was this huge superstar and you understood that in the way people would stare at him in awe and in the way they treat him. Even at that young age, I realised that he had this aura, a strong glow around him and yet, I observed how polite and courteous he was to everyone.
This big superstar was always making me feel special whenever I visited him. I always had a front row seat watching him shoot and production hands fussed around me offering me soft drinks and chocolates. Lunch breaks were these big spreads in his room and as I nibbled through my food, I recognised other actors and filmmakers who came to meet him.
Vinod uncle always asked me about school and if I was happy. He was soft-spoken, and I was extremely shy, given the time I spent on a movie set with a superstar. It was only after constant prodding by my father to reply that I managed to mumble a few sentences like 'school is good but the food is bad'. He would laugh and then give me some pointers on how I could make it interesting.
These memories and experiences were the foundations of my wanting to be a filmmaker later on in life. I am one today and there is no joy bigger than being on set writing for, shooting and creating films. But all of this could only be possible because of Vinod Uncle... I am who I am because of him.
I am unsure of how it all started… I have faint memories of my father's conversations, but I believe it all began during a film shoot, where my father wrote songs for a film Vinod Uncle was starring in, where they became friends.
It was an unusual friendship between a superstar and a struggling songwriter, but I recall that Vinod Uncle was extremely fond of Urdu poetry and my father often mentioned that he was a far more profound man than his image revealed. Vinod Uncle insisted my father accompany him on outdoors and shoots, which he wasn't part of and somewhere there, the friendship grew stronger.
Dad had no clue how he would handle a child alone. For months, he struggled to cope until he met Vinod Uncle, who he shared his troubles with. I was told that Uncle made one trunk call to someone in Deolali and said, 'I am sending this boy. Make sure he gets into Barnes.' Barnes High School is British-era boarding school in Deolali. It's the same school Vinod Uncle went to. He reassured my father not to worry about my education and to get his life back on track. My father voiced nervously that he could never afford all this. Vinod Uncle just smiled and said, 'You leave all that to me.' I was packed off to boarding school and that became my life for 11 years from kindergarten to the 10th grade. It was an extremely expensive school, but every single thing about it was taken care of, by Vinod Uncle.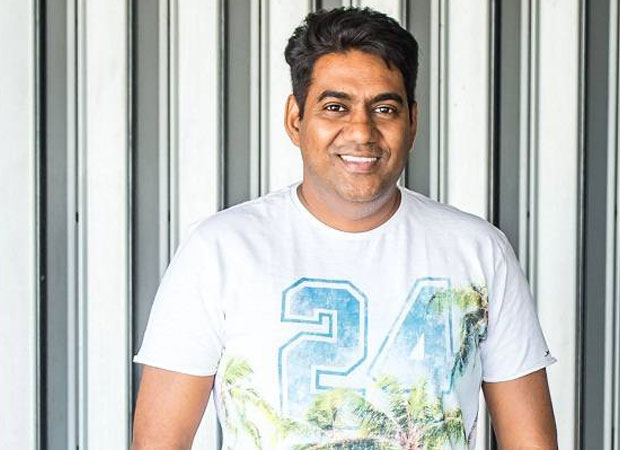 And then, one fine day, I came home from my vacations, looking forward to meeting Vinod Uncle, and dad said he was gone! Gone where, when, why? I was as confused as the rest of the country was. My father tried explaining it. All I remember was that he had left everything and gone off to America. My father taught me to be thankful for whatever he had done for us and was making arrangements to pull me out of school. I was devastated as I had just started fitting in, and coming to terms with boarding life and forming a community.
Then Pramod Khanna, Vinod Uncle's brother called my father to see him. We made our way to his house somewhere near Gowalia Tank, I think. My father assumed it would be a kind request to wind up given the situation, but my father was really surprised when he was told that Vinod Uncle had given specific instructions before he left that no matter what, I had to be in school and finish my education and how everything I needed was to be taken care of.
I remember the ride back home from Pramod Uncle's house, my dad was crying. He kept saying I was probably destiny's child and that I must take life seriously and make something of it, that people don't get these opportunities in life. I went through the remaining years of my school like any other kid, but secretly there was a void, a vacuum that I could not understand. So many questions plagued me like so they did others. 'Where did Vinod Uncle go and why? How could a superstar who had everything just disappear and disconnect from it all? I went through the rest of my years at school wondering where Vinod Uncle went. I always hoped that when the vacations came around, dad would give me a surprise that he's back but that never happened.
A couple of years turned to five and that was a really long time. Everyone lost hope. From the film magazines I managed to read, even the industry had moved on. Not me.
Vinod Uncle became a permanent part of my prayers and I am now certain knowing the man and his good deeds, that he was a part of many people's prayers. It was now almost seven years… I was keeping track. I had entered the 10th grade feeling all grown up and had come down for my summer vacations when dad said Vinod Uncle was back, I couldn't believe it and couldn't stop grinning. I was so happy, but I sensed dad was nervous.
Within minutes of meeting him, everything seemed normal. Of course, my father was in tears, but Vinod Uncle hugged him and laughed. He hugged me and like he had never gone anywhere began inquiring about school and stuff. I couldn't believe I was actually seeing him. He laughed when my father complained about silly things like I was being distracted by girls. "What did you expect?" he laughed. There were hordes of people wanting to meet him, wanting to make films with him and I could sense Vinod Uncle was swamped, but he still made it a point to spend enough time with me and walk me to the door. He whispered to me by the elevator, 'Listen, pay a little attention. It's your final year'.
I passed with good numbers, but I had no clue what I wanted to do post-school, this happens a lot with boarding school students but my father had made up his mind that my further education would not be with any help from Vinod Uncle. I remember very clearly two friends having an argument about my further education, Vinod Uncle insisting that he wanted to continue with whatever I needed while dad said he was good enough to do it now and that he felt extremely indebted to him. I remember the conversation ended with a happy drink.
I enrolled in National College Bandra. I was so naïve, I took Arts in college because I wanted to be an artiste. I wanted to write books, wanted to paint, do anything that would make me an artiste. What I was secretly suppressing was that I wanted to be a filmmaker. Being a single parent, my father had taken me to almost every recording studio and movie set during my vacations. Laxmikant Pyarelal, Anand Bakshi, Raj Khosla, Mahesh Bhatt had left lasting impressions on my mind. I was in complete awe of the movie industry, especially the man who stood behind the camera and told everyone what to do. Seven cinema halls surrounded me and I was always at the movies instead of being at college. Films filled up my entire system. I was living and breathing films.
"Heated arguments ended with he taking me to Vinod Uncle to put some sense in me. I dreaded this meeting, I was so scared that if Vinod Uncle didn't understand me or side me I was done because I knew I had to listen to him. My dad laid out the entire conversation. All mention of film was as if talking about a leper. 'Can you imagine? After all this education he wants to become a filmmaker. Why don't you put some sense in him?' Vinod Uncle took me away to another room, and we had a heart-to-heart. He very gently explained how tough the industry was, how some make it and some don't (like my father). How my father was right in thinking the way he did. I think I said something like, 'I cannot do anything else in life'. Vinod Uncle came out and told dad let him do what he wants and if it's a mistake let him make his own mistakes and learn. Dad was a little confused but Vinod Uncle put his huge arms around him and made some joke to lighten things up. I swear I wanted to do cartwheels. While leaving, Uncle asked me if he wanted me to speak to some director and I said cockily, 'No, I got this'.
My days as an assistant director spanned eight years and that is a long story. We had to give up our home. The place we lived in, went in for redevelopment, Dad wasn't keeping well and was advised bed-rest. I was shuttling between all this and my passion on set.
Things changed after my father passed away in 2000. My meetings with Uncle withered away as dad was the glue that bound us together. I was all alone, no family, no house. I could have easily cracked, but I didn't. I felt extremely confident and I think it was because of my education and my passion for cinema. I thought I understood cinema and how to make films. From the outside, it looked like rocket science, but I thought I'd cracked it.
I had a few stray meetings with Vinod Uncle and they were few and far between. He was once again a-sought-after star while I was a struggling assistant director but it was sheer joy to know Uncle was shooting in the same studio as me and I'd go to meet him and we would have our little talks. I would always tell him things I was discovering in cinema in awe and he would laugh.
I remember he was shooting for Wanted and I was in the same studio looking for a location to do the photo-shoot for my first film as a director. The news wasn't out yet. It was all hush-hush. I got to know he was there and I went to meet him to give him the news. He hugged me and it was the longest, sweetest hug. He made me feel I'd made him proud. For me, that hug meant everything.
My becoming a filmmaker is a long story, I was completely consumed by it, and I was going through its highs and lows, simultaneously starting my own family. Vinod Uncle had joined politics and spent a lot of time in Gurdaspur. There was a drift, a disconnect. And then, out of the blue, I was shooting and a picture of his from the hospital came out.
I was shocked, I felt like someone had punched me in the gut. I didn't believe it, I thought it was morphed, a dirty joke. Clarifications followed from the family and I was relieved. Of course, he was fine. How could anything happen to him? In my eyes, he was no less than Superman.
I just wanted to finish my shoot and go see him. Unfortunately, that could never happen, Vinod Uncle passed away. I don't want to believe it. I can't come to terms with it. But in my heart I know its true.
I don't know how I feel exactly, there's a sense of loss I cannot explain. It feels like I lost my father. My angel. Trying to thank him for everything would mean so little.
What could it actually mean? A man going out of his way to do something for his friend and child... that's so selfless. But it's very important that I let as many people know what a great human being Vinod Uncle was. Whatever I am, whoever I am today, is because of him. I owe him everything. And even though the line is from a movie, Vinod Uncle makes me want to be a better person."
BOLLYWOOD NEWS
Catch us for latest Bollywood News, New Bollywood Movies update, Box office collection, New Movies Release , Bollywood News Hindi, Entertainment News, Bollywood News Today & upcoming movies 2020 and stay updated with latest hindi movies only on Bollywood Hungama.