Singer-songwriter Demi Lovato had the premiere of her YouTube Originals docuseries Demi Lovato: Dancing With the Devil at the South by Southwest (SXSW) Conference & Festivals on March 15. In the docu-series, she opens up about her near-fatal drug overdose night, claims about sexual assault that night from her drug dealer, and also alleged she lost her virginity to rape from a fellow actor.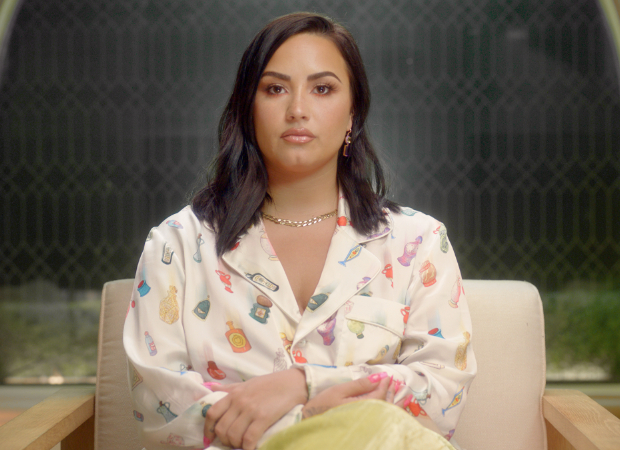 Demi Lovato alleges she was sexually assaulted on near-fatal overdose night by her drug dealer; claims she lost her virginity to rape 
Recalling her relapse in April 2018, Demi Lovato had gone extremely hard on drugs. According to ET Online, she said, "I picked up a bottle of red wine that night, and it wasn't even 30 minutes before I picked up the phone and called someone that I knew had drugs on them. I'm surprised I didn't OD that night. I ended up at a party. I just so happened to run into my old drug dealer from six years before... I just went to town. I went on a shopping spree. That night I did drugs I'd never done before. I'd never done meth before, I tried meth. I mixed it with Molly, with coke, weed, alcohol, oxycontin. And that alone should have killed me."
She also said she was introduced to heroin and crack cocaine. Remembering what it was like in the hospital, Lovato's mom, Dianna De La Garza revealed in the docu-series, "It was like a horror movie. They put her in ICU. She had a tube in her neck that was taking her blood into a machine, cleaning it, and then putting it back into her neck."
Demi said that the doctors had said that she had a maximum of five to ten minutes left. She even revealed that night she was smoking drugs rather than injecting them. "I actually don't think people realize how bad it actually was. I had three strokes. I had a heart attack. I suffered brain damage from the strokes," she said, according to ET Online. "I can't drive anymore and I have blind spots in my vision, so sometimes when I go to pour a glass of water, I'll totally miss the cup because I can't see it anymore. I also had pneumonia because I asphyxiated and multiple organ failure."
Demi further alleged that she was sexually assaulted that night by a man who she called her drug dealer and that she was left for dead lying naked. "What people don't realize about that night for me is that I didn't just overdose, I also was taken advantage of. When they found me, I was naked. I was blue. I was literally left for dead after he took advantage of me." She was even asked at the hospital whether she had consensual sex, she has agreed to it when she remembered flashes of it. But, over time, she realized she wasn't even in the condition that night to a given consent. "It actually wasn't until maybe a month after my overdose that I realized, 'Hey, you weren't in any state of mind to make a consensual decision,'" Lovato said. "That kind of trauma doesn't go away overnight."
Further, in the docu-series, Demi Lovato went back in the past to allege that she had lost her virginity to rape. "When I was a teenager, I was in a very similar situation. I lost my virginity in a rape," she recalled. "I called that person back a month later and tried to make it right by being in control and all it did was just make me feel worse." Though she did not name any person, she said that she was hooking up with a fellow actor at the time. "But I said, 'Hey, this is not going any further. I'm a virgin and I don't want to lose it this way.' And that didn't matter to them, they did it anyways," she added. "And I internalized it and I told myself it was my fault because I still went in the room with him. I still hooked up with him."
She even said that the unnamed actor wasn't even punished. "F**k it, I'm just going to say it. My Me Too story is me telling somebody that someone did this to me and they never got in trouble for it," she says. "They never got taken out of the movie they were in. But I've just kept it quiet because I've always had something to say and it's like, I don't know. I'm tired of opening my mouth. So there's the tea."
Since the overdose, Demi Lovato said that she does drink and smoke weed in moderation. "I know I'm done with the stuff that's going to kill me, right?" she said. "Telling myself that I can never have a drink or smoke marijuana, I feel like that's setting myself up for failure because I am such a black-and-white thinker. I had it drilled into my head for so many years that one drink was equivalent to a crack pipe."
Demi Lovato: Dancing With the Devil premieres on March 23 on Youtube.
BOLLYWOOD NEWS - LIVE UPDATES
Catch us for latest Bollywood News, New Bollywood Movies update, Box office collection, New Movies Release , Bollywood News Hindi, Entertainment News, Bollywood Live News Today & Upcoming Movies 2023 and stay updated with latest hindi movies only on Bollywood Hungama.