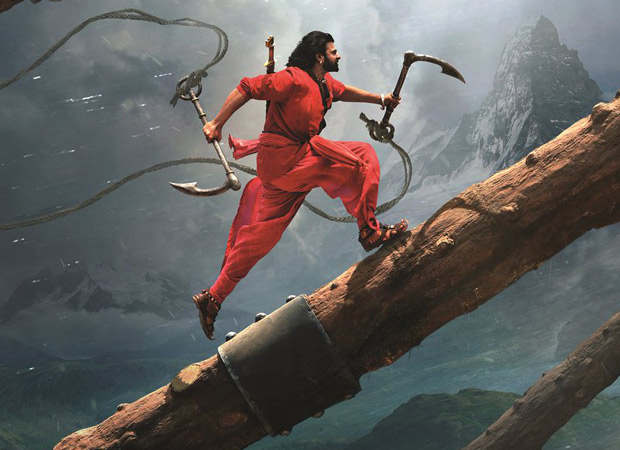 It is not just box-office records that are being smashed by Bahubali 2-The Conclusion. Age-old and standard beliefs about cinema have also been smashed by the juggernaut that, as of now, shows few signs of halting at a near date.
Here are 10 myths smashed by the newest S.S. Rajamouli film.
1. Language is a barrier for a film
If a film can take on the nation with a truly engrossing narrative told in a pan-Indian way, it does not matter in which lingo the characters speak. It is the universal emotions and messages that carry the day. This is not just good news for films of any Indian language but even for truly good foreign films, and some earlier blockbusters like The Jungle Book (2016) have shown this indication on a (until then) big scale. Only Bahubali 2 makes any scale look tiny!
2. The ceiling for a film's market is around 100 crore on opening weekend
Trade sources, especially Hindi filmmakers, felt that the biggest-ever Indian-usually Hindi-blockbuster will just cross Rs. 100 crore nett collection in the first three days. With Rs. 128 crore chalked up in Hindi, and a 100 crore-plus overall on each day for this four- version film, we now know that our industry is ready to take on the world-provided…!
3. Audiences are divided into mass and class.
Yes, provided, that the concept and execution result in a kind of film that grabs all, first by creating a desire in everyone to watch it and then matching up to expectations and even going beyond thanks to a Bahubali- like strong word-of-mouth!
So both tycoon and thelewala (the poor labourer who earns his livelihood on the streets) wanted to watch the film and loved it afterwards; so did the post-graduate and the illiterate; the schoolboy and his granddad; the seeker of masala entertainment and the film festival buff. And everyone in-between! For truly universal movies, there is clearly no segmentation of audiences, or of single-screens and multiplexes. That now exists only with lesser movies!
4. Stars sell - Period
In each part of the country's different film industries, we have top stars who command massive fan followings. Some, like Hindi cinema, the South, Bengal or Punjab, also have superstars. Now, do we mean to say that Prabhas, Rana Dagubatti, '80s and '90s siren Ramya Krishnan in a character role, Anushka Shetty or Tamanaah Bhatia are the biggest stars even in Andhra Pradesh or in South Indian cinema? Success on this unprecedented scale should have meant a combination cast of at least two mega-stars, both relevant to wherever this film released! So, do stars really matter if one can design and make a film that is a whopper?
5. Stars sell in Hindi cinema at least
Only Aamir Khan and Salman Khan can have films that can go past Rs. 250 to Rs. 300 crore life-time business. Yes, we all know that Hindi films cannot possibly be blockbusters minus these names.
Really???!!!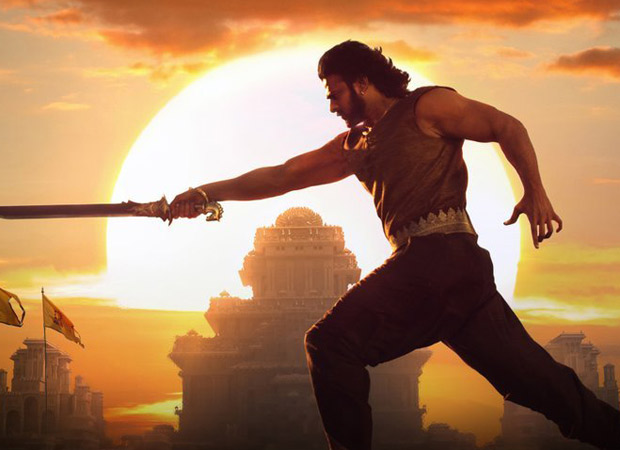 6. Scripts and directors matter only if films have face value
The best of scripts and directors can succeed on this scale only if a film has face-value-good mounting, hit music, top stars-the works. That's the way we had been programmed to think. Well, the only superstars in the Bahubali franchise-it is only big heroes-are the script and the direction. This clearly shows that vision and ambition to entertain are everything. Luck, divine blessings-everything just falls into place! Even to this scale!
7. Period films have no scope of becoming blockbusters
We are no longer in the Mughal-E-Azam era, so no one's interested in even the Partition era, forget earlier periods. Historicals and mythologicals that did well-Bahubali-The Beginning being the exception that proved the rule-are just specks on the past horizon, especially in Hindi (pan-Indian) cinema. Yes, so we thought because of what was being offered to us!
8. A chartbusting song is essential for an initial draw
Where is that sensational (temporary or otherwise) song that grabs the 'Net, the market, the pubs and more? What about that hit duet between two superstars for the '90s and earlier generations? There is nothing like that here. We always knew that only music never made any film run in the entire talkie era, but music was so important as an ingredient. Or is that also a myth, as Deewaar had first shown in the 1970s?
9. All-India hype & promotion a must
After the (completely unexpected) national success of Bahubali-The Beginning two years ago, there was buzz that the sequel (it was planned in two parts, The Beginning and The Conclusion) was coming in late 2015, then in April 2016 and then in late 2016. Finally, it hit the screen April 28, 2017, and to reawaken memories, the first part was also re-released in cinema halls three weeks earlier.
But beyond that, there was little hype. Occasional trivia was released in dailies or on portals, like Prabhas and Rana toning up their bodies. Then there were the posters. Interviews with the cast and director were given only to select pan-Indian dailies and websites. Compared to the awareness of a Sultan, Dangal, Raees or Kaabil, there was barely any buzz created, but for a natural anticipation and awareness as in the (g)olden days of blockbusters across the nation.
Moral of the story: A film works, not the hype!
10. Sequels have to follow rules
Sequels, especially true sequels like this, must be bigger, and more importantly, better. They need a worthwhile story that takes the graph higher from where the previous story ended. This is where a Phir Hera Pheri, Dabangg 2 or Krrish 3 worked as independent movies but failed as sequels, not matching up qualitatively or even commercially.
But Bahubali 2 broke all rules! For one, most of its content was a prequel to the earlier story! The huge question that was the only hype to an extent-Why did the loyal Katappa kill Bahubali?-was answered in context but was almost an anti-climax. In short, Bahubali 2 only gave an explanation for a lot that happened in the first movie, and after that, quickly wrapped up the good-wins-over-evil story.
BOLLYWOOD NEWS
Catch us for latest Bollywood News, New Bollywood Movies update, Box office collection, New Movies Release , Bollywood News Hindi, Entertainment News, Bollywood News Today & upcoming movies 2020 and stay updated with latest hindi movies only on Bollywood Hungama.