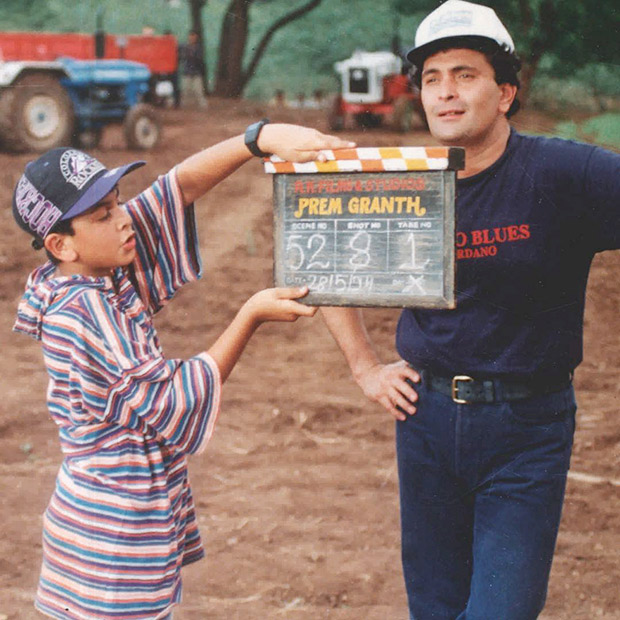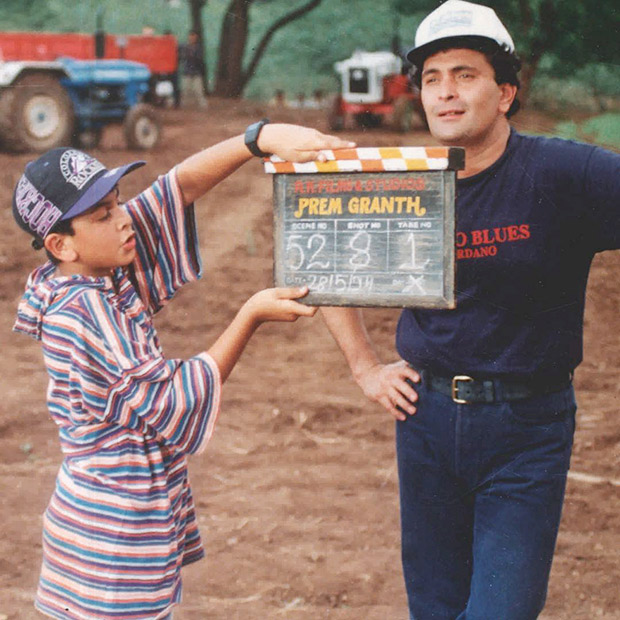 Even though Ranbir Kapoor is one of the biggest stars in the business today, he had humble beginnings in the film business. It is a known fact that Ranbir has worked as an assistant director for a few films before he went ahead and faced the camera. However, we came across this cute image of the star, when he was a young kid hanging out on the sets of his father's film.
In the above picture, Ranbir Kapoor is seen as the clapper boy on the sets of yesteryear musical Prem Granth, which starred none other than Ranbir Kapoor's father the eternal Rishi Kapoor. It was really an adorable sight to see the young Ranbir Kapoor holding the clapper board for his father Rishi Kapoor's shot from the film.
Readers may recall that the 1996 release Prem Granth was directed by Rajiv Kapoor. And besides Rishi Kapoor, Prem Granth also starred Madhuri Dixit and Anupam Kher in the lead roles.