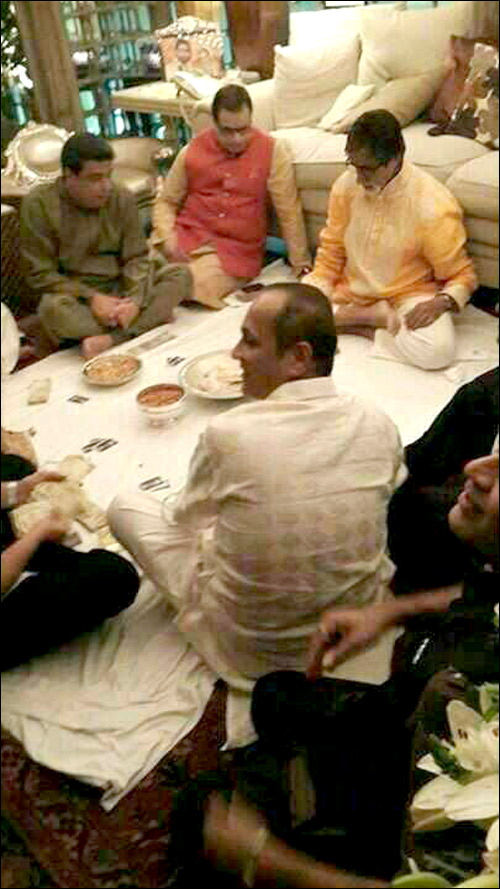 This Diwali, while the world celebrated the festival of lights, the who's who of Bollywood gathered at the Bachchan residence for the Diwali party. While most celebs who turned up at the party posed for the media at the gates of Bachchan's bungalow, we came across this image doing rounds of the internet, showing the celebs enjoying the traditional card party in the house.

As seen in the image, Amitabh Bachchan, Ramesh Taurani, Ronnie Screwvala and Vipul Shah are seen engrossed in a game of cards.

The party that was held at Bachchan's residence seems to have been quite a night for the B-towners.