The list is indeed long, from 1950s films like Guru Dutt's Kagaz Ke Phool to the 1960s gems like Jhuk Gaya Aasmaan, the 1970s classic Mera Naam Joker. It goes on: Karz (which was a hit in Mumbai) and Shaan in 1980, Jaane Bhi Do Yaaron in 1984, Agneepath in 1990, Lamhe in 1991, Andaz Apna Apna in 1994, Dil Chahta Hai in 2001 (a hit in Mumbai and a couple more metros) and many more all the way up to Johnny Gaddaar in 2007.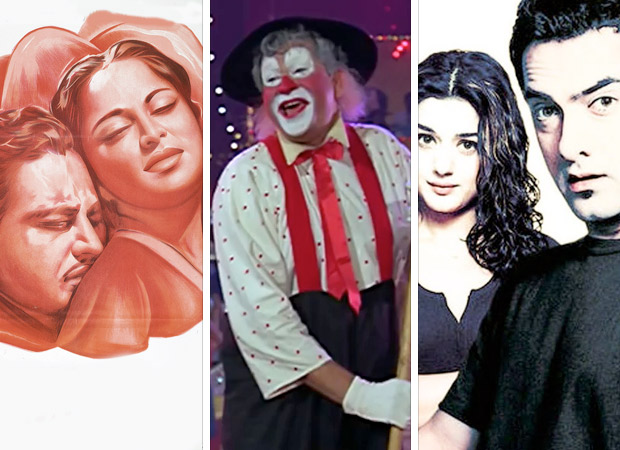 All these films are now considered 'cult' classics. They have a staunch following, are viewed and recommended as much as several blockbuster perennials are favourites that are collected in the form of DVDs and no doubt are hot on YouTube.
If we examine their box office fates at the time of release, there were obviously individual reasons why they did not work. Most of them, if we take up a collective cause of failure, were thematically or script-wise bold or at least ahead of their times, like a Lamhe or a Dil Chahta Hai.
Others failed because of reasons like excessive length (Mera Naam Joker), too much of morbid self- pity (Kagaz Ke Phool, which was semi-autobiographical) and huge budgets (Shaan) to being too anti-trend for the times (Andaz Apna Apna was delayed, had antiquated music, and later became cult only because people wanted to watch Aamir Khan and Salman Khan in one film).
The late director Lekh Tandon would speak of his 1966 Amrapali (a flop when released, but with a subtle social message and hit music and a strong dose of necessary erotica), which in the long run, proved to be the maximum profit earner of his directorial career, ditto for its producer F.C. Mehra. Mehra had made so many hits, including the Shammi Kapoor films Ujala and Professor, the latter again directed by Tandon. With Amrapali therefore, this was possible not just because of its unique content that led to re-runs, shows on television and sales of Home Videos.
In the 1980s, when re-runs of old films in regular shows in theatres were still common, another Tandon flop, Jhuk Gaya Aasmaan (1968), was advance-booked for all 28 shows in the week at a Mumbai theatre, starring a lead cast that was top flight in the 1960s (Rajendra Kumar and Saira Banu), evergreen music (Shankar-Jaikishan) and an interesting storyline of reincarnation that was different from the Mahal-Madhumati-Karz mould.
The bottom-line is crystal-clear: some films are destined to become hot favourites some years down the line because of whichever of the above reasons. And the big question is: will such flops of recent years, if good, get similar glories in this digital era?
The odds are heavily stacked against them. Re-runs in theatres, at least in the major earning regions of the country, are passé. With the omnipresence of social media and the 'Net and access to the world literally in our hands on phones, there is now a stereotypical listing and definition of what is good and what is bad, and what sells and what does not.
There is little time and lesser inclination for finding things out on your own, to watch, evaluate and cherish (or junk) films that may look interesting. Influencers, as the modern term goes, condition viewers as they outnumber those who 'choose to choose' on their own!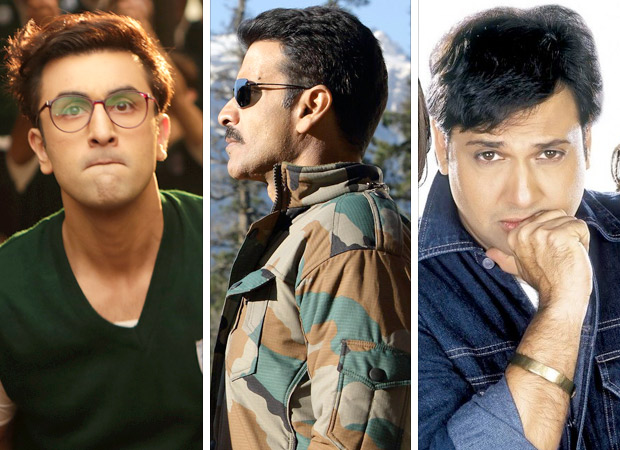 However, trade analyst Amod Mehra completely differs in his views. "It is easier now for such films to become and remain cult or classics or whatever we can call them. This is as much due to television as the 'Net, because every film is available in some form. Sandwich (2006) is a classic example. When released, the long-delayed film was a washout, but today, audiences watching it on television term it one of Govinda's finest comedies!"
Mehra, however, states that films that achieve such status later must have good stories that resonate at an emotional level, like Raj Kapoor's Jagte Raho. "Shyam Benegal's Mandi has achieved some kind of cult status today. These are good films that miss the box-office bus for some valid reason or the other. But any and every atrocious film will never earn that respect down the years."
Two films in recent times also deserve mention in this category according to this writer: one was the 2017 Jagga Jasoos and the other the recent disaster, Aiyaary.  Mehra dismisses the prospect of both films achieving anything like future, sustained fame or popularity.
Why both these films flopped is, of course, evident to any seasoned Hindi film viewer, but the contribution of the media to their failure cannot be ignored. A barrage of negativity hit Jagga Jasoos during the advanced stages of production itself.
When Rishi Kapoor launched a tirade against Anurag Basu out of his own sense of propriety, the media highlighted it no end. And the vibe sent was: if the already-delayed film's actor-co-producer's father was hitting out at the director, who allegedly did not have the "confidence" to show him the final edit, how could it be a good film?
The experimental format (akin to Hollywood musicals) combined with the Tin Tin-like adventure and mystery drama alienated the audiences—if this had been a run-of-the-mill popular genre film, it might have been a different story.
Happily, the film went on to be loved by some as well, and recognized in different capacities at various award ceremonies. Will it achieve cult status in the years to come? Or will it vanish from the scene? We will have to wait and watch!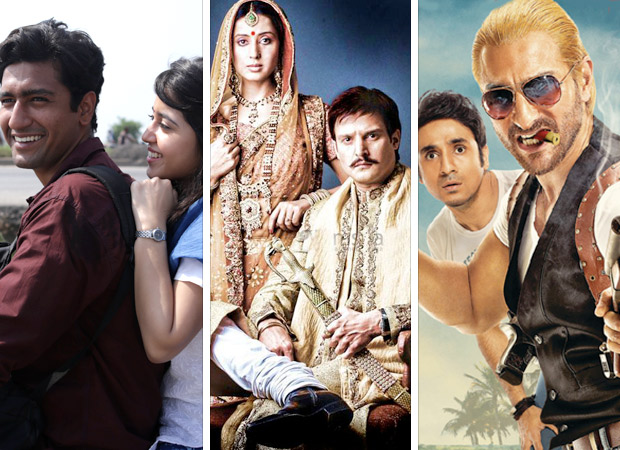 In the case of Aiyaary, however, a complex form of very lengthy narration that lacked the crispness and lucidity of a normal Neeraj Pandey directorial put off the viewer. Most of the audiences did not understand what the film wanted to say. So, despite the fact that it made sense overall and had layers, it is unlikely to be cult material as per Mehra's analysis. 
Haasil, Saheb Biwi Aur Gangster and Go Goa Gone (which did fairly well in Mumbai again) are some other films that seem to support the idea that today's times actually support the boosting of films that did not initially connect. And let us not forget that the digital era has also promoted offbeat flops like Gangs Of Wasseypur and its sequel (both claimed as successes), Masaan and the likes, which have acquired such labels of "classics" in a very short time.
Even in this field, we guess, there will always be good flop films that will miss the (cult classic) bus, and bad flop films that will get on the gravy train, to mix metaphors.
To conclude, every film's destiny seems to be pre-ordained.
BOLLYWOOD NEWS
Catch us for latest Bollywood News, Bollywood Movies update, Box office collection, New Movies Release & upcoming movies info only on Bollywood Hungama.