Sameer Nair (CEO, Applause Entertainment): "I think this whole Multiplex versus OTT Platform debate is much ado about nothing. For now, with theatres shut, it makes sense to sell what's on the shelves rather than let it rot; once theatres open, the older model will return subject to precaution, care and economics. This is an immediate term solution to extract value for ready product, help refinance the movie business and keep the production economics chugging. Obviously when the theatres reopen, there will be many more new movies to be released. Not the end of the world as is being made out to be. Besides, movies have always been available on TV; if theatre economics were indeed the problem, they would have died a long while back. It's a more than just rent and f&b; for the consumer, it's about experience of going out & the magic of cinema.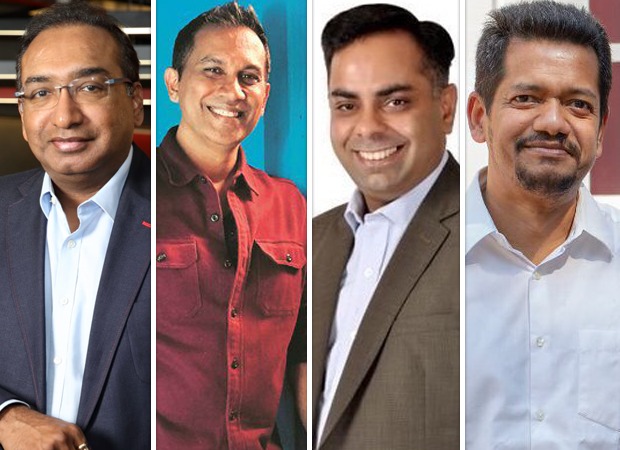 Raj Nidimoru (producer, director): "I guess it depends on how much and how long an individual producer can sustain the mounting losses while waiting for his film to release. A bigger producer may be able to wait indefinitely for theatres to open. But those who cannot wait must not be seen as traitors to the cause. There is no guarantee when movie theatres will resume business because even the countries where we were looking to see the virus end before us have not been able to open theatres. China did resume their movie theatre business. But had to close down again. So when exhibitors feel producers are letting them down by going to the OTT platform, what assurance and a time frame can they give for theatres to be back in business?"
Kishan Damani (movie distributor Bihar): "I feel a few producers who are releasing in OTT too have their constraints. Even producers have many liabilities and many don't have the capacity to hold their movies and wait with no surety. Once the Industry opens I feel all operations will be smooth as before. OTT can never replace or make up for theatrical revenues. Stars and stardom come only from theatres."
Girish Johar (trade analyst): "Big producers with a number of productions happening simultaneously still not contemplate releasing their films on OTT and delay it for a better time. But this lockdown is a grave problem for small-scale producers and independent filmmakers who seek loans and monies from funding capitals. This is a very alarming scenario. I have personally termed this as 'distress sales'. When a producer puts in his own money or has taken loan against his assets, he has an obvious interest to pay to the bank. During this time, when the production has stalled, they still have to pay that interest amount. The government has given certain guidelines on a moratorium but only for the time period, the interest hasn't been waved off. So the clock & the meter is ticking. While big producers can bear this dent, or can sell 2 or 3 of their medium films, to cover up their expenses. But the smaller ones can't because they don't have enough means to generate revenues. This is when distress sales come into the picture and they sell off their work at a much lower rate. This will be there for a while now but it is surely a short term phenomenon. Once the audiences get back their safe mind-set to step into cinemas, it's gonna be a huge pent up demand & OTTs will take a back seat."
Shibasish Sarkar (CEO Reliance Entertainment): "It's an individual call for a producer. If the producer and platform felt ....that it is best for the film to have a digital release and they can agree on a commercial number....it's good for them. It's true....but in this pandemic every organization is fighting their own battle. Everyone has a sustaining power upto certain level....so one cannot be judgmental about any one's decision. Having said so I personally believe that once cinemas open up and there is normalcy....audiences will be back in halls."
Amod Mehra (trade analyst): "Some unintelligent uneducated selfish people are gloating on the fact that some prominent films are being lined up for direct release on OTT. Let me warn them that this MAY lead to ultimate closure of most single screens and of course even Multiplexes. Which in turn will force all the distribution networks as well as corporate giants to wind up. Pray better sense prevails."
Apurva Asrani (writer filmmaker): "I think we were anyway headed towards this scenario, the lockdown has only accelerated it. Very few films actually make for lucrative multiplex releases today, the rest have a better shot on OTT. This lockdown is training viewers to use digital platforms, and with big ticket films also moving to them, I don't think things will ever be the same for theatrical."
Shailesh Singh (producer): "It's all very early stage discussions, but whoever is in hurry and can't hold might choose alternative."
Atul Mohan (trade analyst): "Not a good thing to happen. But sometimes you are helpless and unhappy to bear such developments. This may be viable for small-range movies which were expected not to create an impact at the BO. But some of the names we are hearing about going OTT had good expectations to do well at the BO. We hope things get better sooner and we experience the magic of cinema on the BIG screen very soon."
Krish Jagarlamudi (filmmaker): "This is a unique situation where the pandemic is deciding new norms. If the producer has to wait for long to recover money, and pandemic is pushing him to the debts onto he project, there is nothing wrong to get the revenue from the alternate revenue models. There is nothing wrong... it's all a case to case decision and at the end everything boils down to the content., to know how this will take a shape in the future."
Also Read: Will A – List Bollywood Stars reduce their remuneration? Trade analysts speak
BOLLYWOOD NEWS
Catch us for latest Bollywood News, New Bollywood Movies update, Box office collection, New Movies Release , Bollywood News Hindi, Entertainment News, Bollywood News Today & upcoming movies 2020 and stay updated with latest hindi movies only on Bollywood Hungama.