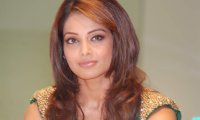 Where were they when the latest Mumbai horror happened? Bollywood answers...


Bipasha Basu: "I was in town with my family when it happened. In the garb of resilience we keep forgetting incidents like this again and again. It is really unfortunate that no one ever gets punished. Loss of human life has become a joke! We keep condemning acts of terrorism and that's where the story ends every time and is repeated again. What a shame!"


Om Puri: "I was in Mumbai and I am appalled beyond words to know that the latest blasts in our city coincided with Kasab's birthday. Is this a coincidence? I doubt it. These are the first blasts in Mumbai since 26/11. How can it be a coincidence? In the US after 9/11 not a single terror attack was allowed to happen. Why are we so prone to terror attacks? Is the government going to treat Kasab as a high-profile guest serving him cuisine and probably making him a chocolate cake for his birthday? Is this democracy or hypocrisy? Our sense of justice is so twisted. We worship the cow but when it ceases to give milk we let it out on the street to survive on feeding on garbage. We won't keep it and we won't kill it. This is the great Indian sense of justice."


Ritesh Sidhwani: "My film? I am not even thinking about it at this moment. The first and most important thing on my mind after I heard about the blasts was to stay calm and not encourage forwarding rumours on the SMS. I pray for the recovery of the injured and my condolences to the families of the deceased."


Vishal Dadlani: "I was in the studio recording. Felt sad, worried, angry and disappointed. Sad for the victims, worried for our future, angry at being constantly manipulated by politicians terrorists and the media and disappointed with humanity at large. It's a sick world we've created. Only love and peace can heal us."


Celina Jaitly: "This is an insult to our democracy and all that we perceive it to be. Is the life of an Indian so expendable? Terrorism continues doing its own thing. I am outraged at this drama. We are completely unprotected. There is a tremendous sense of insecurity within all of us."


Neha Dhupia: "I was heading into South Mumbai and a got a call about the blasts. So I returned home and got on social networking to inform and help people."


Minissha Lamba: "It is appalling that a massive operation like this went undetected by our intelligence networks. Considering that 26/11 is still so fresh in our memory."


Gulshan Grover: "I was inside Empire dubbing theatre. I called my producer to discuss today's promotion plans when he told me about the blasts. I froze. I wonder if we are REALLY prepared to face such attacks! Again we'll discuss this latest attack for a while. Then everything will be back to normal."


Chunky Pandey: "I was transiting at Heathrow airport when I heard the news. I am absolutely shattered."


Ahmed Khan: "Had gone to visit someone at the Kokilaben hospital. While leaving got busy entertaining people by giving them autographs. As the news broke out I stayed at the hospital for two hours bonding with the family members of patients who were as it is, nervous and worried."


Amrita Rao: "I was at home and short-circuited up with some friends over dinner in Bandra as we received bbm messages and twitter news about the blasts. It's sad my Mumbai gets terrorized so often. It leaves us all feeling helpless."


Vikram Bhatt: "I was getting ready to leave for the Murder 2 celebration party when I heard the shattering news. Our joy at the film's success was turned to grief. It is sad that this should happen at a time when we have a chief minister who inspires confidence."


Ananth Mahadevan: "I am very upset and angry at this gutless government which is still talking about India being an ahimsavadi country! Very pathetic indeed...Who informs the terrorists that it is safe to strike? Or is our security a laughing, devil-may-care stock? We now live with corruption, filth and terrorism...what a strong country that makes us!"


Vinay Pathak: "I was on my way back from a shoot when it happened. I am very angry and very concerned and very anxious for the safety of the innocent people in our city. How can a city like Mumbai be so insecure for its citizens? This heinous act needs to be snubbed much more forcefully."
BOLLYWOOD NEWS
Catch us for latest Bollywood News, New Bollywood Movies update, Box office collection, New Movies Release, Bollywood News Hindi, Entertainment News, Bollywood News Today & upcoming movies 2021 and stay updated with latest hindi movies only on Bollywood Hungama.