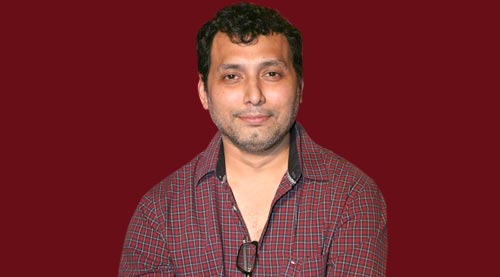 Neeraj Pandey's two directorial ventures so far A Wednesday and Special 26 displayed his ability to take the language of Hindi commercial cinema into unexpected territory. His new film Baby which is ready for release is Neeraj's most ambitious film to date. The director discusses the dynamics of a big filmmaking with Subhash K Jha.


Baby is about international terrorism. Post Peshawar's ghastly terror attack do you feel cinema must become more responsible in its projection of the issue?

Speaking for myself, I'd like to believe I'm a responsible filmmaker. I don't have solutions. But I hope to create a renewed awareness about the situation. Any filmmaker who talks sense should be taken seriously.



Your trailer tells us that Baby is about the efforts of a covert Indian intelligence team to nab an international terrorist?

The trailer had to tell us the film's DNA. We wanted to be very clear on this.



You've cast actors who belong to the country of the characters' origins?

Yes, and that was not easy to do. Communication was difficult. What would otherwise have taken a couple of days took much longer. But having a competent casting director Vicky Sidana on board was a big help. He kept following up on all the actors from whichever country we wanted.



You also shot in many foreign countries, which you haven't done before?

Well, I like to travel. So it isn't as if I am not familiar with international locations. But traveling with a film crew is something else. The film needed to be shot in various countries. So we travelled to Delhi, then Nepal, Turkey, Abu Dhabi to shoot. The conditions were different at each location. But it was a great deal of fun and big challenge.



You've cast a Pakistani actor as a terror mastermind. Isn't that a clear indication of where the terror hub is?

Terror is prevalent everywhere in the subcontinent. Let's not fool ourselves into believing it's not present in India. Just the other day we had another terror attack in Bangalore. I chose the Pakistani actor Rasheed Naaz to play the main terrorist because I wanted someone with an oratorical skill who could sway audiences into hatred and violence. There are two villains in the film, an Indian played by K K Menon and a Pakistani played by Rasheed Naaz. I wanted a particular accent in the speech in my Pakistani villain.



Your earlier films generated curiosity but they didn't create the widespread interest that Baby has. Does that make you nervous?

Not at all. When we cut our trailer and put it out we wanted to generate interest and curiosity. And I think we managed that. We understood that it wouldn't happen with A Wednesday because I was new and the trade didn't trust my ability to generate revenues. We had cut a very interesting trailer for A Wednesday as well. But at that time I was not equipped to put my idea into a perspective.


When you came to your second film, you were much better placed in the film mart?

It was slightly better during Special 26. Budget-wise, and in terms of scale and scope my two earlier films were smaller. I feel the scale of a film must match the plot. I took 'baby' steps to get to my new film from where I started in A Wednesday.


There is the danger of a big film like Baby being perceived by the audience as a documentation of real-life terror-politics. That would limit the viewership?

But Baby is an authentic take on a very real and disturbing danger to global peace. There's no room for flights of fancy here. It's set in a real incident. The purpose of the film is to recreate a specific real-life situation. We can't control the take-outs from the plot. It's up to the audience to carry home what they like. We have a very real story to tell. How it is perceived is not in our control.


Akshay Kumar comes to Baby after a series of comic performances. How serious is his character in Baby?

I wouldn't say he is completely humourless in Baby. His character has its funny moments. He doesn't wear a frown forever. But he is extremely serious about his work. Akshay according to me is way better in Baby than in my earlier film Special 26.


Do you think he's been doing too many comedies?

Who am I to comment? He has the experience of 130 films behind him whereas I have only 3 films. I feel lucky to be able to make the films that I want to make with the actors I want.


What made you cast Rana Daggubati and Tapsee Pannu?

We shortlisted 5-6 actors. Rana was top of the list. We needed someone who looked athletic and strong and could run alongside Akshay Kumar. As for Tapsee, she will surprise audiences. The same goes for my music composer M M Kreem. I worked with him in Special 26. Kreem's songs are very melodious. I look up to him. I learn a lot from him. He can summon his talents at will.


You are co-producing the film with the former Viacom 18 COO Vikram Malhotra's new production house Crouching Tiger?

We had done both my earlier films under my own banner. For Baby we were on the look-out for a co-producer. I've known Vikram since we made Special 26. When he started his own company, our association was inevitable.


Would your next film on cricketer Dhoni be even bigger than Baby?

The budget will depend on the canvas. The content excites me, not the budget. In Baby the scale is big because the plot demanded it.
BOLLYWOOD NEWS
Catch us for latest Bollywood News, New Bollywood Movies update, Box office collection, New Movies Release , Bollywood News Hindi, Entertainment News, Bollywood News Today & upcoming movies 2020 and stay updated with latest hindi movies only on Bollywood Hungama.