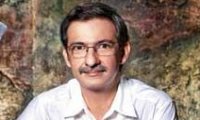 One of the main heroes of the 2010 smash-hit Band Baaja Baaraat (BBB) apart from its lead pair Ranveer and Anushka was writer Habib Faisal. Habib got the finer nuances bang on and delivered a film that was loved by one and all. He later made a successful directorial debut with the immensely likeable Do Dooni Chaar which re-united the real life pair of Rishi and Neetu Kapoor after a long hiatus on the silver screen. The talented writer-director is now back with his latest outing Ishaqzaade which introduces Arjun Kapoor along with Parineeti Chopra. Bollywood Hungama's Nikhil Ramsubramaniam caught up with Habib at YRF studios for a quick rendezvous on his latest labour of love. Read on…
How and when did the idea of Ishaqzaade first germinate?
When I wouldn't exactly know because when you are working on stories and scripts so many things keep happening around you and they trigger germs which then become part of your subconscious and surface at some point or the other. As a writer I have a bank of story ideas at any given time in my mind but when will they get made into a script and eventually a film depends on a number of factors like the topicality of the subject, the right casting, the availability of dates of the actors etc. In this process, some projects fall into place while others continue to remain just a story idea.
Were Arjun and Parineeti always the first choice or did you at any point of time think of having established names?
No…the casting was done exactly as per the need of the script. Well we were absolutely sure that we wanted to make this film with newcomers because the film is set in a fictitious town called Almore. Neither Adi nor I wanted to have big stars in a film like this. Besides the success of Band Baaja Baaraat increased our confidence that we can make good, successful films with newcomers as well provided the story is good. Once that was decided our casting director Shanoo Sharma began to spread the word and came across Arjun's pics online. Arjun's surname or lineage had nothing to do with him bagging the film. In fact he had to audition and go through a rigorous workshop and only then was he finalized. Same was the case with Parineeti. What really struck me was the fact that both Arjun and Parineeti were really excited to be a part of this world that I had envisioned and completely surrendered to the script.
Ishaqzaade seems like a rustic love story set against the backdrop of political turmoil…How would you describe the film?

The film is about present day situation in small towns of India. With all the reforms and developments that have happened in recent times, there is a new spring in the walk of people from small town India. No longer are they enamored by life in big cities as there has been quite a rapid development in small towns as well. People living here have their own spunk and attitude which is what the film projects. Yes there is a love story and a small political angle as well but it's essentially about how life has changed in small towns of India post the internet revolution and many such modern reforms.
It's believed that you were quite the taskmaster on sets and put Arjun and Parineeti through some rigorous training and workshops to get into character…tell us more about it?
Parineeti, to begin with, had to lose weight for her character. So I was constantly monitoring what she was eating with a magnifying glass. I forced her to join the same gym where I go and also asked her to go for swimming classes to get the physicality of the character right. Arjun trained in Kalaripayattu (a form of martial arts) to improve his flexibility, attended theatre workshops and I also introduced him to a lot of reading material to get familiar with life in small towns of India. During a recce, I also took Arjun and Parineeti along with me to Lucknow so that they could interact with locals out there and get an idea of how they speak, behave and live. Arjun has modeled his lingo on the basis of our driver who used to take us around in Lucknow. For any actor, getting into character is not an easy task and for newcomers like Arjun and Parineeti it was all the more challenging but I must say that they are extremely hard-working and did everything I wanted.
How did you decide on Amit Trivedi for the music considering its quite an unconventional choice for a film like this?
Precisely and that's the challenge I wanted to undertake with Amit. Amit Trivedi's music has a great connect with the youth. He is known for his western style, cool-dude kind of musical arrangements. You may be surprised but present day small town India too knows about music of Lady Gaga or Linkin Park or the other rock bands. They may not know the lyrics or understand the meaning of the songs but they do hear and sing it. I wanted to create a sound which is not your typical desi music. I wanted music which youth in small towns too can relate to as well as those in urban cities. My excitement was to get Amit Trivedi to do a conventional love ballad and explore other conventional forms of Indian music. He is more of a programming guy. Amit has never done a classic love story before this. When I first met him, he was surprised and a bit wary about how I wanted him for the music. But when I narrated him the script he got excited by the story and thought it will be a challenge for him. For 'Aafaton Ke Parindey' he has used Dub-step which is one of its kind, for 'Chokra Jawaan' he has not gone the conventional route of creating a typical item number as the song is part of the screenplay.
Where all did you shoot the film?
We shot entirely in Lucknow and some towns around it. We shot at a place called Hardoi for about 15 days. It's quite far from Lucknow so we couldn't travel up and down and stayed in Hardoi itself. We also shot at Barabanki and various mohallas of Lucknow.
You have been associated with YRF for a long time having written films like Salaam Namaste, Jhoom Barabar Jhoom, Ta Ra Rum Pum and of course Band Baaja Baaraat…how has the journey been so far?
There is an amazing comfort level and understanding I share with Adi. Somewhere Adi knows me as a writer better than even what I know about myself. After Do Dooni Chaar, I was called by various production houses but somehow there is a certain comfort level with Adi and everyone else at YRF that's hard to let go of. It's such a misconception that Adi drives the show when a film is being made; on the contrary he gives you complete freedom and never even visits the sets.
You are a writer primarily and these days writers are finally getting their due be it Juhi Chaturvedi of Vicky Donor or Rajat Aroraa of The Dirty Picture. How do you feel about it?
It's great that finally writers are getting their due. I remember when Band Baaja Baaraat released everyone suddenly wanted to know who the writer Habib Faisal is. I won't blame our audiences for not knowing much about the writers. Our media and marketing plans focuses more on stars and then perhaps the director, so how is it that the audience will know about the writers. It's all about creating brand equity for the writers. During Salim-Javed's time there wasn't such media exposure yet they were a brand… But like you said, I am glad that off-late with films like Paan Singh Tomar, Kahaani and Vicky Donor, suddenly there has been a demand for good writers.
Finally what gives you more creative satisfaction - writing or directing?
Both…but I love writing. I really enjoy writing. In some sense writing is easier and has a bigger payoff because I don't have to deal with anybody else. I am on my own along with the fictitious characters that I have created. Once I am a director, I have to deal with the actors, the producers, the DOP, the music director and so many others. It's more taxing.
Watch the video: Habib Faizal
BOLLYWOOD NEWS
Catch us for latest Bollywood News, New Bollywood Movies update, Box office collection, New Movies Release , Bollywood News Hindi, Entertainment News, Bollywood News Today & upcoming movies 2020 and stay updated with latest hindi movies only on Bollywood Hungama.