Sometimes just one flash of an idea can change the life of a man forever... Director Rakesh Kumar, a one-time assistant of Prakash Mehra and who had made a name for himself with films like Khoon Paseena, Mr. Natwarlal and Do Aur Do Paanch, all of them with Amitabh Bachchan was planning a love story with Kumar Gaurav and Rati Agnihotri. He had also signed Amrish Puri who he had seen in some of his plays in Hindi and a film called Nishant made by Shyam Benegal. He wanted him to play the villain, but was not very satisfied with the looks of the new actor. After days of thinking, he asked Amrish if he could shave off all his hair on his head for his film. The new actor hesitated, but realized that it was a chance worth taking for an actor who wanted to make it in commercial cinema. He finally agreed and when he saw himself in the mirror he smiled and that look was the only thing that made him stand out in the film which was a flop. But Amrish continued to have his head shaven off in all the films he did as a villain and went on to become the most popular and even the highest paid villain in Hindi films ever....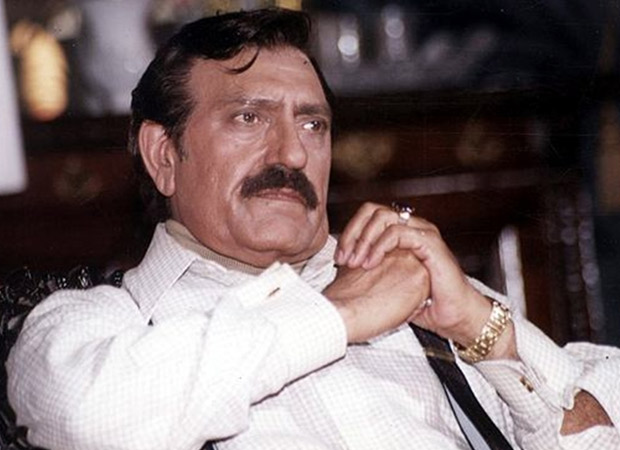 Amrish Puri: He started late but reached the very top
Amrish started as an actor in Hindi theatre and was a disciple of theatre greats like Pandit Satyadev Dubey, Vijay Tendulkar and Vijaya Mehta. His name in the cast of a play brought people to the theatres and he was a star among actors in Hindi theatre. It was Dubey who recommended him to his friend Girirsh Karnad who was making his first film, Agnivesham in which he played a weird character which appears completely nude except for a piece of cloth covering his private parts. It was this character that caught the fancy of Shyam Benegal who decided to cast him as the villain in Nishant which had a cast of some of the best talents from the FTII and NSD like Naseeruddin Shah, Shabana Azmi, Girish Karnad and many others, all of them highly talented. Nishant was the turning point in Amrish Puri's career. The film was accepted by both the critics and the audience and brought Amrish all the recognition. Amrish worked in other films made by Shyam but will always be remembered for his powerful performance in Nishant.
Soon, Govind Nihalani, the cameraman of Shyam branched out as a director and made his first film, Ardh Satya with Om Puri, Smita Patil and Amrish in a key role besides introducing Sadashiv Amrapurkar, a popular Marathi theatre actor. Om Puri walked away with all the major awards, Sadashiv was established as a villain but it was Amrish who proved that he could play the good and honest man too. Govind made it his "habit" to cast Amrish in all his major films like Aakrosh, Party, Vijeta and Drohkaal. Amrish was outstanding in all the films made by Govind who considered him a lucky mascot who even cast him in the documentaries and short films he made when Amrish was a very big star and charged the kind of price with which Govind could make an entire film.
It was the films of Shyam and Govind that attracted the attention of Subhash Ghai, only because of the performances of Amrish Puri (Ghai's own admission). He first cast him in a role in Hero and after seeing his potential; he cast him as the main villain in his major films like Ram Lakhan, Saudagar and Khalnayak. Ghai was so assured of Amrish's talent that he even took the risk of casting him as a good man in Yaadein which gave other directors ideas to make films with him in positive roles. Ghai went on record to say that he always first thought of Amrish whenever he had to start a new film.
The other director who depended on Amrish's talent was Rajkumar Santoshi who cast him as the villain in his very first film as a director, Ghayal and then cast him in every film he made and sometimes even created characters or cameos in his films like Damini, China Gate and even an all-woman film like Lajja. Says Santoshi, "It is very difficult for me to think of making a film without Puri Sahab. I can find substitutes for any other actor but not for him."
Another director, Priyadarshan from the South believed that Amrish was capable of doing much more than the directors in Mumbai were making him do. He cast him as an honest police constable in Gardish and then in a comedy called Muskurahat in which he out shone even a veteran comedian like Jagdeep and the versatile actress from the south, Revathy. According to Amrish who once tried to sum up his career and point out his best roles, he was at his best in, the three films he did with Dilip Kumar, Aag Ka Darya, Vidhaata and Mashaal, the films of Yash Chopra, specially Dilwale Dulhaniya Le Jayenge even though it was directed by his son Aditya, the films he did with Amitabh Bachchan as the hero and other films like Shyam's Kalyug, a film called Badshah, Rakesh Roshan's Karan Arjun and above all Shekhar Kapur's Mr. India in which he played the immortal character of Mogambo. He was also wanted in Hollywood and played a devilish character in Elephanta Jones and the Temple of Doom. He had other offers in the west but was very busy with Hindi films which he always gave first priority because he believed it was his duty to give his best to Hindi films because he was an Indian first.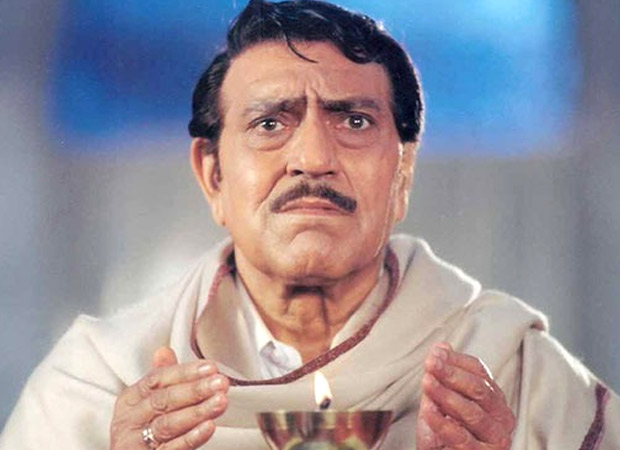 Amrish was totally dedicated to the industry and the problems of his fellow artists and was elected president of CINTAA. He arranged a world concert in which every artist took part. It helped in raising funds for the association of the artists. He went from table to table in Mantralaya to get a piece of land to build a center for the artists and even placed his hat on the tables of people in power and finally succeeded in getting the land. It was later Amjad Khan and Mithun who together with Johny Lever arranged shows from time to time and today CINTAA has a huge building coming up as the welfare centre for the artists.
Amrish was neck deep in work till one day he developed some pain in his neck and the next day he was diagnosed for galloping cancer and he died in his sleep. His funeral was attended by lakhs of people and I wondered whether Amrish was more popular or Mogambo…
More on Amrish Puri:
* He was the youngest brother of Chaman Puri who was an actor during the silent era. His other brother, Madan Puri was a villain who also played a good man.
* Amrish started his career in films when he was 41 years old.
* He first lived in a chawl and then shifted to a room in the center of the market near Santacruz station for which he paid a rent of Rs.100 per month. He ended up with his own bungalow called Vardaan in Juhu and was the neighbour of Manoj Kumar and Hema Malini.
* He bought his first second hand Ambassador and took on one Mr. Singh as his driver. He later had three different Mercedes cars for the family but Singh was always his driver and also his adviser at times.
* He did not keep a secretary and looked after all his date and money problems himself.
* He never forgets how he played a junior artist in Chetan Anand's Hindustan Ki Kasam in which Amjad Khan was also a junior artist. The two later became legends as Gabbar Singh and Mogambo.
* He was like a child and could be handled by anyone and was cheated by many because of his sensitive, innocent (believe it or not) and vulnerable nature.
* He had a unique collection of 140 hats from all over the world and was even cremated with one of them.
* When a news paper came out with the story that he was charging a crore of rupees for a film, he was terrified, because he felt the Income Tax and the "Bhais" would be "after my blood and kill me". Nothing like that happened and in fact he even raised his price with every big and successful film.
* He was a very helpful man and was always the first to come to the help of artists from theatre and films. He also helped young theatre directors to produce their own plays.
* He was the only villain who made it a rule that he would not ill- treat women in the films he worked in as a villain and he point blank refused to do rape scenes.
* He was the first to be present whenever anyone from the industry died, big or small. He also made arrangements for the funeral of those who did not have the money. He was the pall-bearer at every funeral whenever he was in Mumbai. There was a stampede among his family, friends and admirers to be the pall-bearers at his funeral and it took forced the police to use their batons to bring about order both at home and at the Shivaji Park crematorium even as people went crazy crying and shouting out, "Mogambo Mogambo" but he was gone, but only to be remembered forever
BOLLYWOOD NEWS - LIVE UPDATES
Catch us for latest Bollywood News, New Bollywood Movies update, Box office collection, New Movies Release , Bollywood News Hindi, Entertainment News, Bollywood Live News Today & Upcoming Movies 2023 and stay updated with latest hindi movies only on Bollywood Hungama.