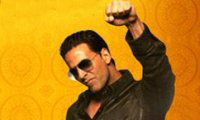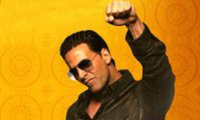 Akshay Kumar is ready with his first ever crossover film Speedy Singhs (titled Breakaway for overseas audience) which is an Indio-Canadian collaboration. However, unlike quite a few
films crossover films that have a different cut for 'desi' and 'videsi' audience, Speedy Singhs would retain a common flavour across the globe. This
means that despite a different title, audience in India as well as the rest of the world would be basically watching the same film.


"From the very beginning Akshay was of firm belief that the film's storyline had to stand on its own. He expected the same from the narrative as well and
hence the film's director Robert Lieberman was given complete freedom to make the film in the way that he wanted. There was no pressure on him to include any
quintessential Bollywood elements per se though to cater to the story's setting, it has Hindi, Punjabi and English as the spoken languages", informs a source
close to the film.


Now this is in sharp contrast to the approach followed by Hrithik Roshan's Kites for which quite some hullabaloo was made about a version each for
Indian and overseas market. While in India, Kites tanked after a good start, even overseas audience weren't too receptive to the much edited and
differently cut Kites - The Remix version. On the other hand, Shah Rukh Khan's My Name Is Khan was always designed differently for Indian and
international cut and it was hugely successful across the globe.


"The only change that has been made to Breakaway though is the title that stands at Speedy Singhs", the source continues, "Akshay is obviously
attached to 'Singh', especially after Singh Is Kinng. It has worked him in the past and now since the film by itself has a Sikh backdrop to it, there
isn't anything forced about the word 'Singh'. The film is about an ice hockey team made of number of Sikhs and hence Speedy Singhs makes sense as
well."


There is one more change though that can be seen in the way Speedy Singhs promo has been cut. It has a far more 'desi' feel to it with songs playing
in the background and added emphasis on Singhs. On the other hand, the look of Breakaway conveys that it is clearly suited for English speaking
audience abroad, mainly Canada, UK and USA.


Though Akshay was unavailable for comment since he is currently in Thailand shooting for Desi Boyz, a senior crew member explained, "Promo is an
altogether different ballgame since its job is to mainly attract the attention of target audience. It is no big deal to have slightly tailored promos.
However, the film as a whole is no different. Across the world you would see the same film."


Looks like Speedy Singhs would indeed be the case of 'same same no different' when compared to Breakaway.