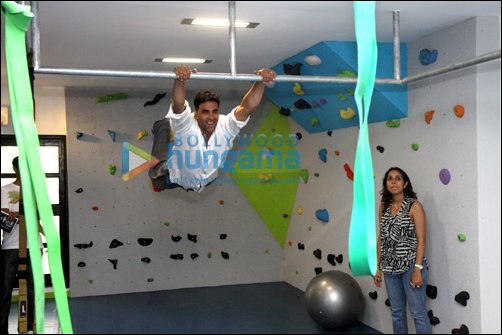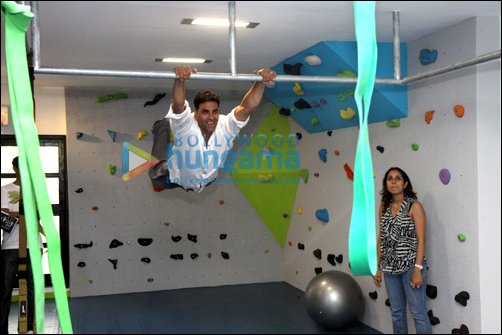 Akshay Kumar, who is riding high after the super success of Rowdy Rathore, visited a new revolutionary training
and fitness centre- The Hive Gym which opened this month on 3rd June at Versova, Mumbai.
Akki also tried his hand at some of the functional training equipment the very day 'The Hive Gym' was launched. Akshay, who is known for having
the fittest body in Bollywood, constantly encourages youth to use their bodies and not just their brains and get out there and get fit while they still
can. He has always believed that functional training is a more natural way of exercising to improve the body for daily activities, giving it better
muscular balance, joint stability and physical agility.