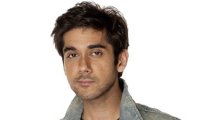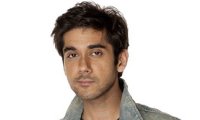 He may be raised in Toronto, but young Vinay Virmani is an Indian at heart. His maiden venture Speedy Singhs is all set for release and the youngster is all excited. The film boasts of an international cast including the likes of Russell Peters, Camilla Belle and our very own Anupam Kher. Of course it also has the 'Punjab Da Sher'- Akshay Kumar in a special cameo. In this exclusive interview with Bollywood Hungama's Nikhil Ramsubramaniam, Vinay Virmani talks about Speedy Singhs, ice hockey, his relation with Akshay Kumar and much more. Read on…


Vinay, you are not only making your acting debut with Speedy Singhs but have also written the film. How did the idea of Speedy Singhs first come to your mind?

2 years ago, I was in a similar kind of situation like the protagonist Rajveer Singh. My frame of mind was of that of a young kid who is trying to find out his calling in life. That's when I thought about writing this story by incorporating various elements of my life, people that I have met and ended up creating this world around Rajveer Singh.


So what were you upto before Speedy Singhs?

I had finished University and had got a degree in Business. I went off to film school in New York and did a few courses in acting as well.


Is Breakaway and Speedy Singhs the same film or have you made a few changes in the Indian version?

The film is absolutely the same buddy. Breakaway is the international title of the film which releases on Sept 30 in US / Canada. In India, U.K and Australia the film will release under the title of Speedy Singhs on Sept 23. In India we are releasing the film in the Hindi dubbed version as well as the original English version


From the promos, the film does bear a few similarities with other sports based films like Bend It Like Beckham or Patiala House? What do you have to say about that?

I think that they are similar themes but if you look at it, every sports film has a similar theme. You look at Rocky, Chariots of Fire, The Mighty Ducks-they all tend to follow a set formula but its how you present the film at the end of the day which helps in differentiating your film and that's what this film is. It's probably the first time you have such a huge international cast coming together. Having said that if we are being compared to Bend It Like Beckham, that's an honour for us (smiles).


Ice hockey as a sport is not very popular in India. Do you think that will hamper the prospects of the film in India?

Not at all cos at the end of the day hockey is hockey. Field hockey is the national sport of India. The only difference here is that you are playing the game on ice. In Canada, ice hockey is huge with Indians. They actually have a separate channel that broadcasts games in Hindi and Punjabi. As Indians, hockey is in our blood. I am just excited that Indians will get to see a new visual in the form of ice hockey.


You play ice hockey in the film, what kind of training did you take for that?

Yea....we did go through some really tough training camps. Shooting the hockey scenes was really challenging as spending hours on the ice with all the padding takes a toll on your body but when you are with the Speedy Singhs, you are all charged up (smiles).


The film is also in the news as its being produced by Akshay Kumar. You have known Akshay for a while now, was it natural for you to approach him to produce your first venture?

I find it really weird talking about my personal relation with Akshay cos it has never been professional. He is my older brother and I have grown up with him. He calls my father his Godfather and I have spent summers with him on his outdoor schedules so it's difficult to talk about what equation we share personally. He has been such an amazing producer and guide on this film. Akshay knows the pulse of the audience having been in the industry for over two decades now so his inputs were really valuable. Akshay has always loved ice hockey and when I bounced off the idea to him, he was kicked about presenting it on screen.


Is Akshay doing a cameo in the film?

Yes he is, he has a very special moment in the film and also features in the song 'Shera Di Kaum Punjabi' which is like the grand finale song.


You are paired opposite the gorgeous Camilla Belle in the film. How was it working with someone who has been voted as the World's Most Beautiful Face in 2010?

Well...what do I say? (smiles) Doesn't the smile on my face say it all? It was fabulous working with Camilla.


The film also has veteran actors like Anupam Kher and Rob Lowe. How was it learning the ropes from such established names?

Mr. Anupam Kher has done over 400 films yet he still approaches every scene as it's the first scene of his career. He can just walk into a scene and do it better than anybody else yet he prepares and focuses like no one for each and every scene. I think that's why he has the legendary career that he has. Rob's such a cool guy, he did his first hockey film in Canada called Young Blood about 20 years ago so it was kind of a homecoming for him. The first day I met him, he gave me a hug and said, '20 yrs ago I was exactly where you are today.' We share this coach-athlete relationship in the film and that was how it was off screen as well. It was a lot of fun interacting with him.


The music of the film features some big names like RDB, Ludacris. How do you rate the music of Speedy Singhs?

The music is just incredible. It goes with the energy and vibe of the movie. 'Shera Di Kaum Punjabi' sums up the spirit of the film. 'Chaddiwale Yaar' is a tribute to friendship. 'Sansar' is another great track. My song with Camilla 'Nee Aaja Ve' has also really caught on in a big way. It's our big Bollywood moment in the film.


Breakway recently premiered at the Toronto International Film Festival (TIFF). Must have been a special moment for you...

Absolutely...we were honoured to walk the red carpet at the TIFF. Our red carpet is something which the festival has never seen before. We literally brought Punjab on the streets of Toronto.


What are your future plans? Would you like to focus more on acting or writing?

I will never stop writing. I think the day I stop writing, Ill be finished creatively. Of course I am open to acting offers be it in Bollywood or internationally as well. I am just excited to a whole new world of opportunities.