If you thought BTS wasn't already crushing this week with their No. 1 single on Billboard Hot 100 and No. 1 album 'BE' on Billboard 200 charts, there's more music coming your way! Two hours ahead of his 28th birthday (29 in the Korean age system), the group's vocalist Jin has dropped a special song titled 'Abyss' that he has worked hard on.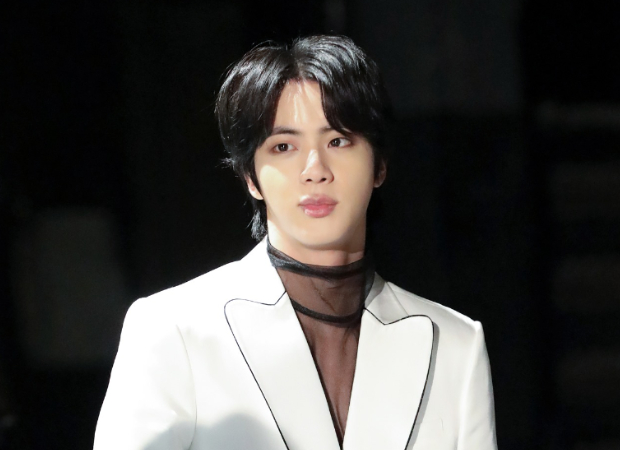 On Thursday, December 3, Jin penned a letter along with the release of the song in which he openly expressed why he chose to make this song. He said that earlier this year, he had a major burnout as he had many thoughts about himself. "To tell you the truth, I was severely burnt out recently, and I think it was because I had many thoughts regarding myself," he wrote in the letter in Korean (English translation by @doyoubangtan). "I received congratulations from many people regarding the 1st place on Billboard's Hot 100 Chart, but I wondered whether I deserved to receive such things. There are honestly a lot of people who love music and are better at music than me, so is it okay for me to receive such joy and congratulations. I had such thoughts, and it was delving further into this that made my heart heavy and want to lay down all things."
Jin's message for #Abyss @BTS_twt

Lyrics and message uploaded here:https://t.co/MHzHwu0Vuq pic.twitter.com/ERHVNOf32S

— wisha ???????? (@doyou_bangtan) December 3, 2020
He further spoke about how he spoke to their Big Hit Entertainment Chairman Bang Shi-hyuk about his feelings and he suggested him to express it through music. "I received counselling regarding this issue and spent each day as they were before having a conversation with Bang PD who suggested whether I'd like to express such feelings through music. I gave the response that I didn't have the confidence to make it well, was worried the end result wouldn't be good and was already at a level in which such things would not be acceptable.. but Bang PD said such things weren't important. But if I was to do it, he promised that I would do well, and he would find someone who would match well with me."
This way he met songwriter-singer-producer BUMZU, who is under Big Hit Labels, through which they could work on the song together as he opened up about his feelings with him. He found BUMZU quite honest, bright and that gave him such a boost. The song has been produced by BUMZU (BUMZU, JIN, RM, Pdogg). He even thanked RM for penning the chorus of the song.
'Abyss' is such an honest and vulnerable song expressing something maybe we all have once felt in our lives. Jin, known as the mood-maker of the group, rarely shows his vulnerable side in public but music has always been safe space for him. It takes a lot of courage to pour your feelings in front of the world and be as vulnerable as one can be. The song is a tearjerker for sure but more importantly, it is about the feeling of reaching out to yourself. The year 2020 has been anything but memorable but this year, BTS has become mightier than ever with record-breaking achievements one after another. But, it seems like those accolades brought a lot of pressure for him.
Hello, it's Jin
It's two hours before my birthday
I upload something I worked hard on!#JIN #Abyss

— wisha ???????? (@doyou_bangtan) December 3, 2020
During his Weverse interview recently about the 'BE' album, Jin reflected on how he felt burdened after 'Dynamite' went No. 1 on Billboard Hot 100 chart. "Up until we finished working on 'Map of the Soul: 7', I wasn't burdened but felt, 'Okay, we all did a good job. I'm happy with this.' But after getting 'Dynamite' to the top of the Billboard Top 100 and starting down this new road, I started to wonder if I deserve any of this."
He further said, "I was waiting for the chart position to come out all day, and then right before bed, Namjoon sent a message to our group chat. That's when I realized we were number one! I was really happy, but something felt different. Maybe it was because we couldn't see our fans. After 'Dynamite', we got even more love from even more people, and even when I was walking down the street, people would say things like, "I'm a big fan of yours," or, "Thank you for introducing Korea to the world." Then I started to think, "Do I deserve all this congratulations and love? That's not me—I'm not that kind of person." I got over it a bit, but even until a few days ago, the pressure was so intense that I couldn't get any work done."
It is quite telling that you can have a bright and happy side but even you go through inner turmoil. But, facing those feelings, understanding what it means and trying to overcome is what can make you move on in life. With 'Abyss', Jin finds that ray of hope and sends the same hopefulness into the world. The beautiful piano melody, the pitch-perfect vocals are soothing as he croons, "Holding my breath, into my sea do I go, go / I meet myself, lovely though crying / To myself, in that darkness / I want to seek him out and speak these words / that today, I want to know you / more, yeah / I still stay with me."
With every song like 'Awake', 'Epiphany', 'Tonight', 'Moon', and now 'Abyss', the emotional range that Jin has shown truly speaks volumes about his versatility. He has always brought comfort to others but now, he is reaching out to himself and trying to find a balance in life.
BOLLYWOOD NEWS
Catch us for latest Bollywood News, New Bollywood Movies update, Box office collection, New Movies Release , Bollywood News Hindi, Entertainment News, Bollywood News Today & upcoming movies 2020 and stay updated with latest hindi movies only on Bollywood Hungama.