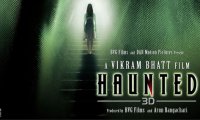 Since its inception about two years ago, players in the 'scene' have been banking on it, some say that this is the biggest revolution in cinema since the advent of colour and sound in films. But now going with the past box office collections of the many stereoscopic films released, it's a surefire sign that 3D stereoscopic filmmaking is here to stay.


This revolutionary story telling medium, has even seduced our Indian filmmakers such as Vikram Bhatt and Shirish Kunder, who are launching their first 3D stereoscopic films this year titled, Haunted and Joker respectively. Bollywood Hungama brings to you a brief insight on its inception, the concept, and what's in store for the future of Indian cinema with the advent of 3D films entering the Indian market.


Inception


Did you know that the 3D entertainment medium has been around for over a hundred years? This craft of filmmaking has been evolving since late 1890s only to gain popularity in the 1900s with varying degrees of success in its crude form. This medium is now resurging because of the latest developments in CG and films.


How does it work?


The concept of stereoscopic 3D projection is quite simple, a visual entity that wishes to perceive the illusion of depth, needs to provide an image to each eye. Both these images need to be extremely similar to each other, which differ because of the parallax effects. Parallax is a clear displacement or positional disparity of an object, when viewed along two different lines of sight.


The human sight has two visions overlapping the visual field that uses parallax to gain depth perception, also known as stereopsis. Stereoscopic cameras are made using this principle to simulate human binocular vision and mimic human eyesight.


Speaking about using this medium for Indian production, VFX and Post Production Supervisor for The Bridge Sidharth Meer says, "The minimum cost of a stereoscopic camera rig is $50,000. This is not feasible for Indian production since we don't churn out content pertaining to 3D frequently."


Stereoscopic live action vs. Stereoscopic Animation films


CG stereoscopic filmmaking gets rid of the complexities that are present in shooting stereoscopic 3D with actual stereoscopic cameras and lenses. In a CG environment, there are no limitations involved physically with any of the digital assets, this allows the filmmaker to optimize the impact of 3D sequences while avoiding any limitations of the systems available. Shooting live action 3D is harder compared to its CG counterpart; the camera rigs are becoming more sophisticated and complex. The limits of this medium can be controlled when, synchronizing the standard camera controls that correspond to the two cameras with the performance on set. With complex mechanics involved the physical restrictions on the camera and lens also breeds obstacles on set for which 'corrections' can only be accomplished in post production.


Speaking about picture quality, Sidharth says, "It is more practical to shoot in high resolution using Red One or The Epic range of cameras as this doesn't distort the resolution unlike the Alexa."


Shooting in 3D v/s Converting to 3D


Talking about the advantages of shooting in stereoscopy and stereoscopic conversions, VFX CG head of Pixion Studios, Viral Thakkar says, "Stereoscopy, I personally feel will be the next wave in Bollywood. However, by saying that I feel one should look from the script perspective whether or not the film should go the 3D way. Shooting 3D makes sense but it requires a lot of management. It's quite cumbersome knowing how difficult it is to get actor dates."


As technology opens up more options for a filmmakers creative pursuits, they can also convert their 2D film material into 3D. This laborious process involves skilled artists to create depth, which cannot be done automatically. Although this process can yield good results, the produced quality wouldn't match up with shooting in 3D. "Converting is the other option but quality of conversion plays a crucial role in avoiding giving headaches to the audience," says Viral.


Stereoscopy is infused to enhance the overall experience of the consumer; therefore it's extremely crucial that decisions are made logically in using this intricate story telling device. Besides being eye candy for ravenous consumers, the technical aesthetics used should augment the story of a film that can form a cinematic language for the spectators to relate with, instead of banking only on the visuals of a film.
BOLLYWOOD NEWS
Catch us for latest Bollywood News, New Bollywood Movies update, Box office collection, New Movies Release , Bollywood News Hindi, Entertainment News, Bollywood News Today & upcoming movies 2020 and stay updated with latest hindi movies only on Bollywood Hungama.