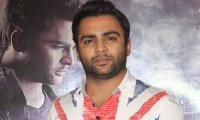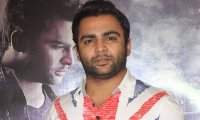 We've heard of star-sons making their big screen debut but how about a businessman making his acting debut? Yes we are indeed talking about Sachiin Joshi who is acting in and producing the much talked about action thriller Aazaan. In this exclusive interview with Bollywood Hungama's Nikhil Ramsubramaniam, Sachiin talks about how Aazaan has been a dream come true for him. Read on…


You are an entrepreneur with interests in varied businesses…how and when did you decide to become an actor?

It all started when I was very young maybe 5 or 6 yrs old. I used to live in Pune and the wall of my house was just adjacent to that of FTII. I used to always see film students shooting on the other side and one fine day one of the students asked me if I wanted to act. I did a small part for one of the students and then ended up doing a few more documentaries. After growing up, even though I was too caught up with my family business, acting was always there at the back of my mind and I am glad that it's a dream come true for me now.


How did the idea of Aazaan first come about?

Prashant Chadha and I have always been friends. One fine day we were just sitting and chatting about the right subject for my launch. We thought that an action packed thriller on the lines of the Bourne series will be a perfect launch vehicle for me in Bollywood and that's how Aazaan came about.


Could you tell us more about your role in the film?

I play a RAW agent who has to go beyond enemy lines to save the country and world at large from a biological catastrophe. He is on a mission to understand what the terrorists' plan of action is and how he could thwart it. He is also guilt ridden as he feels somewhere he is responsible for his brother moving on to the wrong side of the law.


How and why did you decide on an international face like Candice Boucher for the female lead?

Aazaan has been shot in various chapters format. It has been shot across 16 cities in 9 countries of the world. For one such chapter which is set in Morocco, we wanted someone who has a mix of Middle Eastern- European looks. We needed a fresh face for this character of a sand artist and Candice fit the bill. She was already friends with Prashant and so it was quite easy to get her on board.


Since you are also producing the film, what is the budget like?

I wouldn't like to comment on the budget now but it's an expensive film. Yet it's a well planned out film. We have not spent money unnecessarily without planning and preparation


Wasn't it difficult juggling acting and producing, that too in your first film?

It's never easy but if you are well organised and structured it is possible. Earlier I used to work for 12 hours a day, now I work for 18 hours a day. So you have to slog it out.


How would you rate Prashant Chadha as a director?

He is a brilliant director. He is very tech-savvy. He knows what he is doing. He has come up with a brilliant screenplay and has even translated that onto the big screen.



Where all have you shot Aazaan?

It has been shot across 16 cities in 9 countries of the world. We've shot in Morocco, Thailand, China, Hong Kong, Germany, France, Kazakhstan, and Poland. Poland would be my favourite coz the kind of support we received form the Polish Govt was simply outstanding


The music of the film has really caught on, how would you rate the music?

Salim-Sulaiman have done a fantastic job with the music. They have gone on record and said that Aazaan is among their best works till date. We had given them complete freedom and they have delivered beyond our expectations.


The film has some high-octane action sequences. Have you done the stunts yourself?

We've had a lot of international crew working on this film not just in action but various departments. We've got Action Concepts which is an international company that specialises in action sequences for various Hollywood films. I've done most of my stunts. I prepared myself before doing any stunts.


You are closely associated with Shah Rukh Khan, did you take any inputs from him during the making of the film and did you ever consider roping him for a special appearance in the film?

Shah Rukh has seen bits and pieces of the film. He has been quite forthcoming with his inputs for the betterment of the film. He is too big a star to be a part of Aazaan. Besides the script of Aazaan is so powerful, that if you try and fit in something just for added publicity it won't really work. We've tried to stay true to the screenplay. There were other actors we thought who could be a part of Aazaan but it didn't gel with the script.


You are planning 3 grand premieres in Mumbai, Dubai and London. Tell us something about it.

London we are just promoting the film. Dubai and Mumbai are the 2 premieres which we are planning


Finally, what are your future plans as far as Bollywood is concerned? Are you going to take up acting or production assignments?

I am looking at few scripts; there are 3 of them in fact. Soon there would be an official announcement.