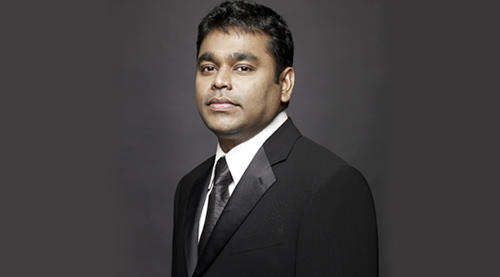 Friends call him A.R.And he took the nation through a musical revolution.A score by Rahman is not only rare but also habitually path breaking. In 1992 he brought a fresh sound in Roja. In 2001the maverick composer scored resoundingly in Lagaan. 2002 it was Saathiya.... and now he's beyond count.


To what do we attribute the magical longevity of A.R Rahman? "God has been kind," sighs Rahman."But this reputation is a great responsibility. I try to combine traditional and contemporary styles. But at times the out come isn't in my hands. Everything depends on the project. There're too many pressures on the entertainment industry in India. Music composers can't function freely. I try to do my own thing. I guess I've become used to the brickbats," the soft spoken creator laughs."I'm praised for my innovations," he continues after a pause. "But there can't be too much of that quality. Some praised me for breaking the antara-mukhda-antara format of a film song. Others criticized me for it."


Rahman's two daughters seem musically inclined. "I think they'll get into it slowly. My father too was a composer. He died before he could see success. On the day his first film as composer was released he passed away. I was 9, and the only son.I started working at the age of 11. At 13 I started playing music and by 19I was composing jingles."


Rahman bemoans the slump in the music industry. "But when the whole business is on the blink you can't prosper.On the other hand there's a lot happening in the West, including soundtrack offers from Hollywood.It's a tough decision to take. I can't chuck everything here and leave. For me it was a dream ten years back to study music and work abroad. It's a different high to see your work been appreciated abroad. But more important is the work I've done at home in the last ten years because that's what's got me Western attention. I can't leave my home behind. But at the same time I must move on.


If you have durable melodies and good poetry people do respond to it, even if not immediately. When I see the so-called difficult songs being sung effortlessly by children on television's talent-scouting contest Sa Re Ga Ma I realize the most hummable songs are those that touch on life.Composers take the easy way out. They make tunes that hit the charts for a month and then exit, therefore nothing memorable happens. Tragically if a movie doesn't do well everything including the music falls by the wayside."


Rahman admits he's a slow worker. "I can only do one thing at a time. Even if a track is transferred all other work stops. I guess different people like different things in my music.And I'mopento more offers in Mumbai. For me music is music. It doesn't belong to any region. My theme for Mani Rathnam's Bombay was done in Tamil, then it went into Hindi and soon it was playing all over Europe and Australia. If a tune comes to me it takes wings. The problem is with the shrinking film market in India. Because the budgets for films are shrinking, so are the funds to compose music. So my creative vision has to be tailored to suit the altered financial state. This is the first time I'm facing this situation in the last ten years, and I don't relish it."


Once when I had pointed out that Rahman's slow pace of work bothered Bollywood filmmakers he had reacted with characteristic. How can my working methods be a problem to anyone? It's like saying, sitting and eating is a problem, so let's stand and eat.Every person has his own rhythm of work. I believe Naushad Saab did just only 47 films in his lifetime. And he never regretted it.And look at what he did to film music. I've my own way of working.It's a matter of priority.When I'm doing something that I don't enjoy doing, when I'm not in control then the quality of work might suffer.I'm at my best when I'm in control of my work.Change of course is inevitable. That's why I keep renovating and innovating."


As the musical ground-breaker turns a year older we salute his splendid innovative spirit. This is the man who broke the conventional mould of the film song.He is no ordinary musician.
BOLLYWOOD NEWS
Catch us for latest Bollywood News, New Bollywood Movies update, Box office collection, New Movies Release , Bollywood News Hindi, Entertainment News, Bollywood News Today & upcoming movies 2020 and stay updated with latest hindi movies only on Bollywood Hungama.