28 years ago, Kabhi Haan Kabhi Naa released on this very day, in 1994. Today, it is considered to be one of the finest films to have come out of Hindi cinema. Starring Shah Rukh Khan and Deepak Tijori, it marked the debut of the beautiful Suchitra Krishnamoorthi. Her innocence, cuteness and spot-on performance won the hearts of one and all. Its hence no surprise that her performance is fondly remembered even today. As the film turns 28, Bollywood Hungama exclusively spoke to Suchitra Krishnamoorthi about her memories attached with the film, and also about the latest happenings in her life. She is an interviewer's delight as she gave entertaining replies in her trademark style accompanied with her infectious laugh. Read on…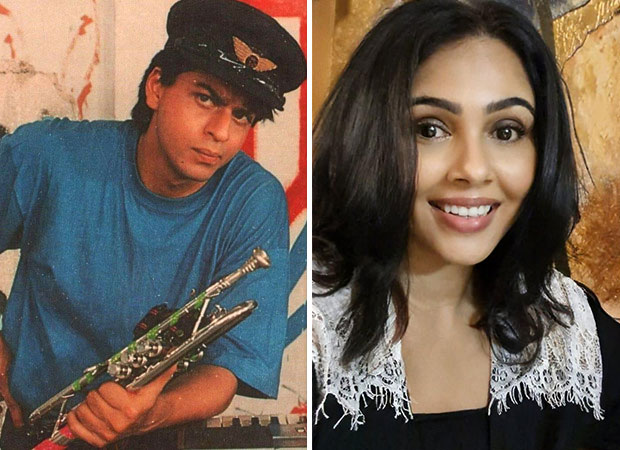 28 Years of Kabhi Haan Kabhi Naa EXCLUSIVE: "I don't remember kissing Shah Rukh Khan…on camera" – Suchitra Krishnamoorthi
Did you remember that it was Kabhi Haan Kabhi Naa's anniversary?
I am honoured to be a part of this film but honestly, I didn't remember about the anniversary. I don't have to remember as everyone keeps reminding me, which is great!
How was your experience working with Kundan Shah? I read in an interview that he had asked you, "What else can you bring to the table?" And you replied, "I don't know…you tell me"!
On the set, he only made me cry (laughs)! However, that was his way of driving me and challenging me. It also brought out the vulnerability of the character. I didn't have the experience to take on the character. In retrospect, I realized that he understood me so well as a person that he was able to bring out a real and vulnerable facet of me, which shows in the character. He pushed me in that direction emotionally so that I can give him Anna the way he saw the character. And yeah, he told me, "You look the part. Can you make the effort to be the part?" I told him, "That's your job"! On a serious note, his understanding of human nature and the trajectory of his characters were unparalleled. Look at the character in his other films, like Jaane Bhi Do Yaaro (1983). These characters have sustained. I was happy to give a physical version of his vision of Anna. Later, I would go and hang out at his office. I would discuss a lot of personal stuff in detail with him. He was very empathetic.
As per reports, the film was made on a very tight budget…
Yeah, it was. We were put up in some government guest house in Goa (laughs)! I don't think anybody expected it to become such a cult classic. It all just worked out. Every film has its destiny, regardless of the circumstances that surround its making.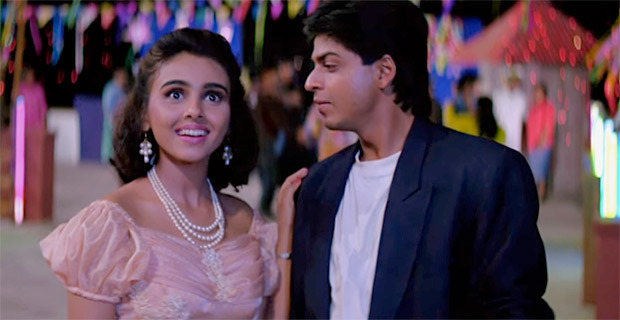 Shah Rukh Khan's wife Gauri Khan was also present on the sets. How was your interaction with her, and Shah Rukh?
I used to only chat with Gauri. I don't think I exchanged too many words with Shah Rukh.
As per a report, you had wished to sing a song in the film…
So, Kundan realized later that I am also a singer and that my albums are about to be released. By then, the songs were already recorded and the music company had their list of favourite singers. So, he used to always say that he regrets not getting me to sing a song in the film.
Who designed your clothes? As per the opening credits, it was done by Sutapa. Was Irrfan's wife a part of the film?
Yes, absolutely. She was fantastic. Irrfan used to be hanging on our set all the time. His career had not taken off. He was very broody and intense even then.
Did you visit cinema halls to check the audience's reaction?
No, I didn't. However, I know that it became a huge hit. By that time, my music album was launched while I was madly in love. My husband-to-be (Shekhar Kapur) had already told me that he doesn't want me to act. Therefore, I didn't really enjoy the success as I should have. I had already moved away from that aspect of life. Nevertheless, it's a special film for me. I find it so amazing that youngsters come up to me and tell me how much they love the film. And I reply, "Bachcha, you must have not even been born when the film was released"! I was never career-driven honestly. I feel I lucked out. I got the right opportunities and of course, not to deny, my talent also came in handy (laughs)! Because you know, people struggle to get this kind of a launch and work, something that you could be proud of and which remains memorable for decades.
I am yet to meet someone who'd say that they don't like the film…
Yes, because it has a different sensibility. At that time, it was more real than the other films and yet, it had the song-and-dance routine. It was very unique.
Do people still tell you that Anna should have married Sunil?
Oh please! Every time, I get trolled on Twitter for saying something controversial, which I often do, I get comments like 'No wonder Sunil didn't marry you' or 'You didn't deserve Sunil'. And all the time, people are sending me DMs that 'Ma'm, why didn't you marry Sunil'. I am left speechless (laughs)!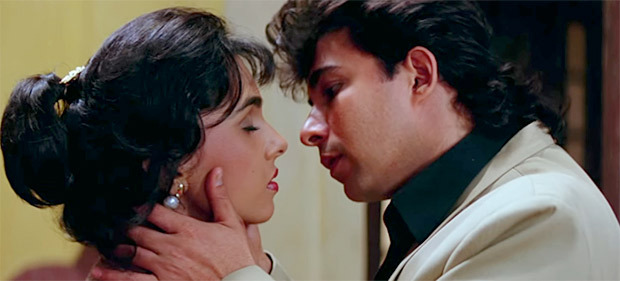 There was also a kissing scene between you and Deepak Tijori. It was rare for a film to have such a shot then…
Deepak was quite nervous. Finally, I had to tell him, "Just shut up and kiss me"! And yes, in those days, it was a big deal.
Did you also have a kissing scene with Shah Rukh Khan? Kundan Shah was quoted as saying that the Censors deleted your liplock with SRK…
No. I don't remember kissing Shah Rukh…on camera (laughs)! I didn't shoot anything like that. Anyway, Shah Rukh never kisses a lady in the film. I wouldn't have had a problem kissing him but I don't think he has ever done it.
Has your daughter Kaveri seen the film?
Of course. She and her friends recently saw it. For the first time, she told me, "Mom, you were so cute." I asked, "So am I not cute now or what?". She replied, "No no, you are cute now also." (laughs)!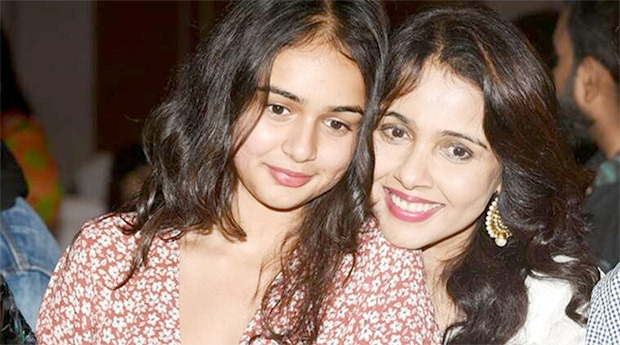 Who should star in the remake of Kabhi Haan Kabhi Naa?
Kaveri should play Anna for sure. Aryan (Shah Rukh Khan's son) can play Sunil. And Chris…
Deepak Tijori doesn't have a son.
Yes. So, we'll have to find somebody else's son!
What's the latest update on your play?
I have taken over as the producer of my film, Drama Queen. Last year, we were scheduled to tour the USA, UK and Australia. Sadly, Covid threw everything off. Now, we are resuming shows.
Would you like to direct or produce a film ever?
I want to and I am working on it. But there's no point talking about it until it's ready to come out because khud ki nazar lag jaati hai (smiles)!
Could you tell us about your next acting project?
I recently did this web series called Margaon: The Closed File. It's very interesting. I have been cast as a seductress who's seducing two men. So, when the director narrated the script, I straightaway asked him, "Why are you casting me as the seductress for God's sake?" He replied, "Ma'm, the way you see yourself and how the world sees you are quite different!" I have a lovemaking scene with Ravi Bhatia in this show and he was very sweet. I said, "Arre, tu toh bachha lagta hai." He said, "No ma'am. I have a four-year-old son." That helped us to ease up and it was great fun.
Are you a part of Bhool Bhulaiyaa 2? Your Wikipedia profile says so…
You please ask them to call me if they have put my name on the list of the cast. Nobody has called me so far (laughs)!
Which is your next singing project?
I am working on something. It's in a different alternative space. Music is my core competence. I had forgotten about it for so long. It's time to do all the things I am good at. I had decided to get back into the workspace after Kaveri left for the USA for studios but then Covid happened. It just disrupted lives. Nevertheless, I am thankful that we are alive and healthy.
As you mentioned some time back, you like to tweet on controversial issues. Do you have any plans of joining politics?
No chance! Imagine I won't be able to do any of my activism. I'll have to toe the line. My only power right now is that I speak it the way I feel it and I'll lose this power if I become a politician.
Also Read: 28 Years of Kabhi Haan Kabhi Naa EXCLUSIVE - Irrfan Khan's wife Sutapa had designed the costumes in this romcom; she says "The best part about Shah Rukh Khan is that he never fussed about his clothes"
BOLLYWOOD NEWS - LIVE UPDATES
Catch us for latest Bollywood News, New Bollywood Movies update, Box office collection, New Movies Release , Bollywood News Hindi, Entertainment News, Bollywood Live News Today & upcoming movies 2022 and stay updated with latest hindi movies only on Bollywood Hungama.