Two decades ago today, a timeless film that changed the dynamics of Indian Cinema released. Lagaan released on 15 June 2001 and became one of the most iconic and celebrated blockbusters of Bollywood. Even today, the film is remembered and loved by a large audience. Now, as the film has just completed 20 glorious years, Aamir Khan spoke to the media celebrating the two decades of the film.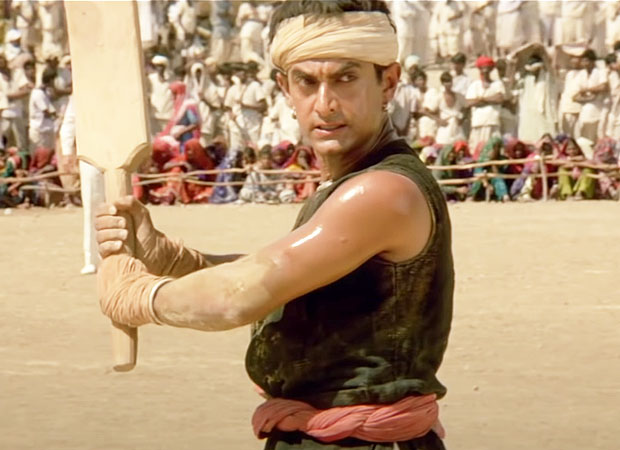 While speaking about shooting with villagers in Kutch and managing to get 10,000 people for the final sequence of the film as the audience in the ancient period costume, Aamir said, "If you want to call people in Kutch, the area is very wide but the population is very less. For example, originally I told my production team, I need 5000 people for the final match. Even I thought 5000 would be enough and fine. Then I got to hear a rumbling from the production that they couldn't find 5000 people in Kutch. So what I did, I called for an emergency meeting after pack up. I said I want Rao Sahab and Reena Datta and the crew to be there and I told them what has happened about the upcoming shooting of the cricket. They said 5000 wouldn't be possible, then Rao said 5000 aren't is happening but 2000-3000 will be possible. I just changed my mind. I don't need 5000. I need 10,000. So, he got tensed and astonished with it. He went white on his face and said 'Aamir, we won't find it.' The villages are so far over here; you'll call people from the village and then go to another. Just going to each village and invite them will only take so much time. And why will people come for your shooting from so far."
Aamir then added, "So then I spoke to a person called Dana Bhai. He was a local person. He was the person from Kutch who had built that village for us. Nitin designed it, but we actually asked him to do the construction, so he had used local labours, the 300 people who used to be there in the film, the villagers we showed in the film, they have actually built the village. They have created the village from their own hands so they became a part of us and part of the village. They were only the villagers in the film. So, I told Dana Bhai that 'you are from Kutch, it's a matter of our respect and pride for you, we need 10,000 people and anyhow. I have full confidence in you; you are the only person who can do it. We need 10,000 people.' So, I surrendered the entire problem to his shoulders."
Further recalling the incident, Aamir said, "So when I told Dana Bhai, he agreed to do. That poor guy, the very next day, took his Maruti 800 and went to the village and told everyone it's a matter of pride of our Kutch, we have to do it. You won't believe on the day of the shooting, I don't know how many have watched the making of 'Chale Chalo' from Lagaan, there is the scene. On the day of the shoot, we didn't know how many people were about to come. And in the morning at 4 am the number of trucks that were coming, as they were villagers so they were all coming together in trucks. Over some 100 trucks finally landed up. We had a huge crowd that day only because of Dana Bhai was able to achieve it, from his efforts. At that time, getting 10,000 people was definitely a problem and today it would have been easier."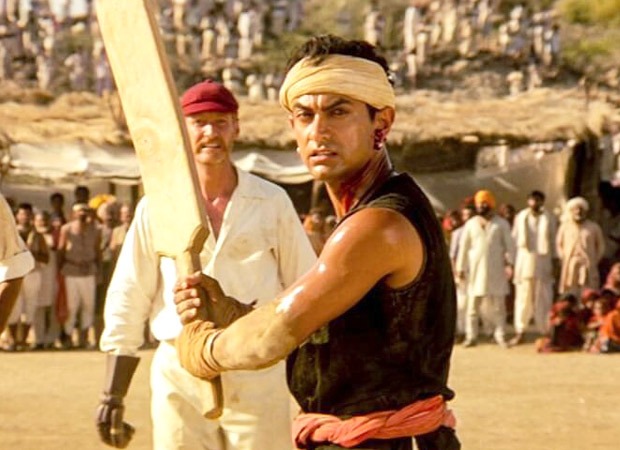 Later, he said, "For the 10,000 people we called, we wanted them in period costume. You can't wear a nylon t-shirt and come to the shoot. You have to wear a dhoti and a kurta and you have to wear a pheta because it is 100 years ago. So, when people used to come first those 10,000 people had to be taken for costume and wardrobe. If somebody had worn a watch or so, they were asked to remove it or if they have worn modern shoes or shorts or another thing. So we kept costumes separately – 5000 kurtas, 5000 dhotis and 5000 hats. So we're dressing them and then sending them. So you may get 20,000 people but to dress 20,000 people was another problem."
Lagaan revolved around the British Raj when a farmer named Bhuvan accepts the challenge of Captain Andrew Russell to beat his team in a game of cricket and enable his village to not pay taxes for the next three years. The film starred Aamir Khan, Gracy Singh, Rachel Shelley and Paul Blackthorne.
Also Read: 20 Years of Lagaan EXCLUSIVE: Aamir Khan – "Almost every day, we used to have a doubt that we made a mistake by taking on this monster"
BOLLYWOOD NEWS
Catch us for latest Bollywood News, New Bollywood Movies update, Box office collection, New Movies Release , Bollywood News Hindi, Entertainment News, Bollywood News Today & upcoming movies 2020 and stay updated with latest hindi movies only on Bollywood Hungama.