Two decades ago, on this very day, history was created. A superstar, namely Hrithik Roshan, was born and he unleashed his craze across the nation! What also helped was that Kaho Naa Pyaar Hai, his debut film, which opened on this very day – January 14, 2000 – was a well-made entertainer in all respects. Its music too remained on top for a long, long time and even today's it's fondly remembered.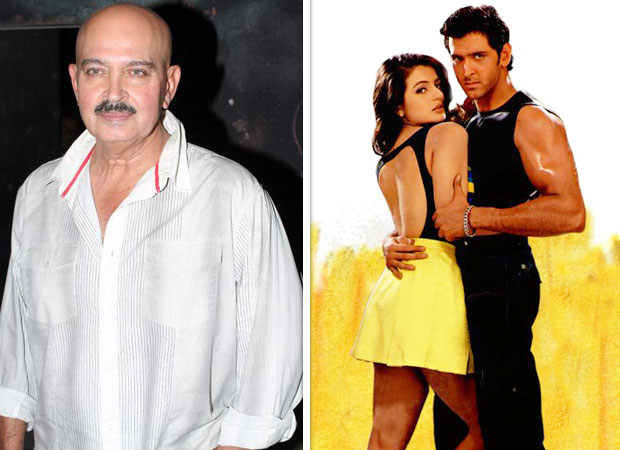 For writer-director Rakesh Roshan, Kaho Naa Pyaar Hai was an even more special film. After all, Hrithik was his son and he was getting into a risky zone by launching him – the film was a make-or-break situation for the newcomer. Not just that, he released it a week after Aamir Khan-starrer Mela and a week before Shah Rukh Khan-starrer Phir Bhi Dil Hai Hindustani and two weeks before Anil Kapoor's much publicized flick Pukar. Distributors advised him to change the date but he didn't relent. He even mortgaged his house to release the film in territories where the distributors opted out.
Thankfully for this blockbuster filmmaker, the risk paid off. Kaho Naa Pyaar Hai was the biggest hit of 2000, bigger than other biggies like Mohabbatein, Mela, Dhadkan etc. It collected nearly Rs. 44.27 crore at the box office, which is equivalent to Rs. 295 crore approximately in today's times! As this historic film completes 20 years, Rakesh Roshan in an exclusive interview to Bollywood Hungama opens up about the film and a lot more:
Reports state that you offered this film to Shah Rukh Khan. Is that true?
No. Hrithik was always the first choice. He himself didn't know. The idea for the film came to me when I was seeing the Rajesh Khanna starrer Aradhana. It has a part where the lover dies and the mother is distraught but their son also has the same face. That's when I asked myself – why can't I change this to a love story? I discussed this idea with my team and they agreed with me that for this film, we need a new boy. They asked "Who?" and I answered, "Hrithik"! Hrithik was sitting right there and he was so startled that he got up from his chair. He asked me why I didn't tell him before of my plan!
What made Kareena Kapoor leave the film and how did Ameesha Patel come on board?
Kareena was there in the film and she shot with me for 2 days. Then I had some misunderstanding with her mother. So, they left the film. Meanwhile, my set was ready in Filmistan. My production guy asked me whether we should dismantle the set. But I disapproved and asked them to wait for 4-5 days. In the meanwhile, I attended a wedding where I met Amit Patel, an old friend who used to study with me in boarding school. He was standing with a pretty girl. He told me that it's his daughter Ameesha. I asked her what she does, to which she said that she's studying. When I asked whether she wants to join films, she replied that she has no idea but also that she doesn't mind trying. I called her to my house tomorrow. I made Hrithik and her sit together to see how they look. When I realized it's working, I told Ameesha that we are shooting in 3 days and that she's not going home! I categorically told her, "You are staying here in my house, we'll get your dresses done, and I'll give you narration and also coach you for 2-3 days." This is how Ameesha came on board. She had no knowledge about acting; she never attended any acting school and never dreamt of becoming an actress.
Hrithik Roshan today is known to intensely prep for the film. What was his process like during Kaho Naa Pyaar Hai?
How he's today, even then, he was exactly the same!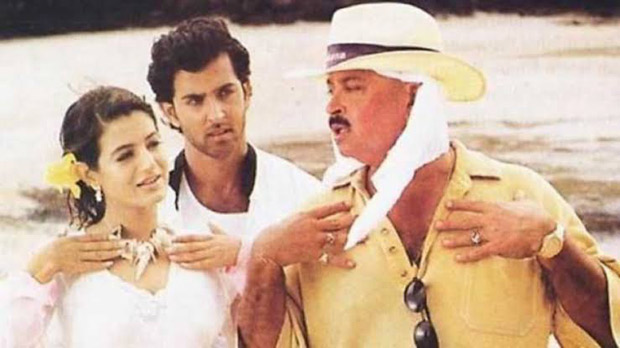 Salman Khan also contributed to the prep, I believe…
Salman Khan knew Hrithik since Karan Arjun days. And Hrithik was a very thin boy then. So he used to go to Salman's gym and to train. Salman very graciously helped him.
The music for the film was unforgettable. And how did Lucky Ali come on board to sing 'Na Tum Jaano Na Hum' and 'Ik Pal Ka Jeena'? Kaho Naa Pyaar Hai was one of his first films…
We thought that for the voice of Raj Chopra, we should use a new singer. He's from New Zealand and a fresh voice will add a nice touch. Udit Narayan and Kumar Sanu had sung for Rohit. Toh iske liye bhi woh log hi gaaye toh acha nahi lagega. This is how we zeroed in on Lucky Ali. I met him and he was very nice. He came over and when he heard the tunes, he was quite happy and was on.
The film ended on a high. The manner in which Raj calls Sirjee and the villain is unveiled made for a great watch…
It was a very novel scene of that time as people told me that audiences would not understand. After all, hardly anyone used cell phones then. In fact, as many as 80% of people who saw the trial felt that people might not able to get it. I just asked them whether they understood. When they replied in the affirmative, I argued that why do they think other won't understand. Audiences are clever; they are not dumb.
The film was quite hot before release and it opened on a fantastic note…
I told distributors not to release the film before 12 noon and yet they did. The first call I got was in the morning at 7 am. I was shocked and asked why they called so early in the morning. So the distributor made me hear the claps and whistles in the show. The distributor even said, "Hazaar aadmi andar hai aur hazaar aadmi bahar bhi khade hai". Then I called up my CP, CI and other distributors and everyone had started the shows. So from day 1, the film showed its colours.
When did you actually realize that Hrithik Roshan has become a superstar? Was it before release?
Before the release, we didn't realize. It's only later I could sense it. Also, I was shot and injured immediately after the film's release. I was in the hospital but I used to get all the news. I found out that Kaho Naa Pyaar Hai was one of the rare films that ran for 10 weeks in all the theatres since the first week and all shows were House Full. Every day, I used to ask for collections and I used to be informed that each and every show is sold out, I couldn't believe – everyday, the collections were 100% and this went on for 10 weeks!
A trivia on the internet states that Kaho Naa Pyaar Hai had two climaxes, just like Koi Mil Gaya. Is that true?
Oh yes, even Kaho Naa Pyaar Hai had two endings. I don't remember the earlier end. But the one in the film was the newer version – the angle of Raj calling Sirjee. We got the idea of it whilst the filming was on but the finale part, we had not yet shot. In case of Koi Mil Gaya, we had shot for both the endings and then decided on one.
How did the industry react to Hrithik Roshan's superstardom?
Most of the filmmakers came to Hrithik to sign their next. Everybody wanted him in their film, not realizing whether or not he fits in their script. So then they started turning the story around him and that's where they went wrong. Finally, Koi Mil Gaya came and he survived. Otherwise, he would have been dubbed as one film wonder.
And finally, when do we see you and Hrithik come together once again, in Krrish 4?
My health was not good. Now I am improving. I am 99% there. In 2-3 months, I'll get my strength back and then I'll start.
BOLLYWOOD NEWS
Catch us for latest Bollywood News, New Bollywood Movies update, Box office collection, New Movies Release , Bollywood News Hindi, Entertainment News, Bollywood News Today & upcoming movies 2020 and stay updated with latest hindi movies only on Bollywood Hungama.