When one sees an old film, one is correctly able to guess in which time period it must have been released, if not the correct year. But show Dil Se to an uninformed and he/she might feel that the film must have come very recently or maybe in this year itself. That's the magic of this musical thriller. It looks fresh in terms of execution, cinematography, treatment etc. And the music, like wine, has got better as time passed.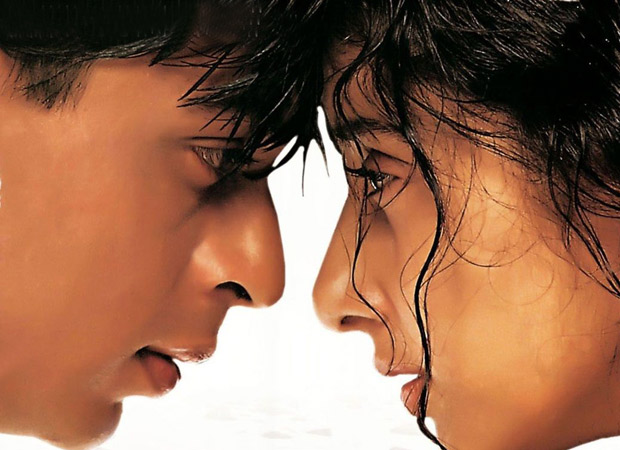 Dil Se is the story of Amarkant Verma aka (Shah Rukh Khan) who is a programme executive at All India Radio and how his life changes for the worse when he meets a mysterious woman. Meghna aka Moina (Manisha Koirala) is from the North East and Amar bumps into her when he's in that region for work. She rebuffs his flirtatious advances and even gets him beaten up. Not willing to give up, Amar follows her to Ladakh and sparks fly. But Moina disappears before she further falls for Amar. Realizing that he'll never be able to meet her, Amar settles for marriage with Preeti (Preity Zinta). Unknown to Amar, Moina is on a dangerous mission and the former knowingly and unknowingly gets sucked into the madness.
Dil Se was directed by Mani Ratnam and this was his third film in the 'terror trilogy' series after Roja and Bombay. With Bombay, he faced a lot of trouble and he had to compromise by cutting few scenes and references. Any other filmmaker would have vowed not to touch a similar controversial subject even with a barge pole. But Mani Ratnam did the unthinkable by making Dil Se. This time, however, he kept the controversial stuff subtle and probably didn't show it all in the promos. Fortunately, it didn't cause any problems whatsoever possibly as it was the pre-social media and also; people were far more tolerant then. 4 years ago, Vishal Bhardwaj made a similar film, Haider, which showed the atrocities committed by armed forces. It led to a lot of controversy although the makers tried to show the reality and also take a balanced stand. Yet, the haters refused to budge. Even Dil Se shows the army in a bad light but a crucial dialogue of Amar in the pre-climax balances things very well. It also exposes the futility of Moina's mission and takes the film to another level.
Although Dil Se looks very new and in sync with present-day, there's one aspect where Dil Se looks dated. Some of the actions of Amar look very wrong and the way he stalks Moina makes him look like a creep. Moina never gave her any hint that she's interested in him and yet, Amar in one sequence accuses her of leading him on, even going to the extent of calling her 'chaalu'! In today's times, when 'No Means No' and #MeToo movements have gathered momentum, such kind of behaviour of the lead actor seems crass. Thankfully, there's so much happening in the film that one won't mind that much. Also, the performance of SRK is bravura and ranks as one of his finest. This was probably his first film in the art cinema space and this was a time when mainstream actors would steer clear of such films. As the free-spirited and happy-go-lucky Amar, the actor is in complete form and brings a smile. But he really shines in the second half and watch out for him in the finale and in the scenes where he hits back at Moina's comrades.
For Manisha Koirala, this was the landmark performance of her career. Her character was not easy to essay and it's great to see how she managed to communicate with her eyes and silences. The sequence where she gets 'lockjawed' is unforgettable. Talking of Preity Zinta, this turned out to be her debut film, as her other two movies – Soldier and Kya Kehna – got delayed. She brought a lot of warmth and light-heartedness to this otherwise intense flick. Though her screen time was limited, her part was memorable, also because she starred in the lovely track 'Jiya Jale'. It stood out thanks to the Malayalam lyrics in between and its picturisation.
And this brings to the outstanding music track of the film. Many people didn't see Dil Se but they certainly have heard the songs and have fallen for it. Composed by A R Rahman, each and every track was special thanks to its composition and depiction. 'Chaiyya Chaiyya' is an ultimate favourite, as it was shot atop a moving train. Choreographer Farah Khan at the premiere of Dil Se had said, "We have done a whole song on a moving train, and I don't think that's ever been done anywhere in the world." The title song was hugely imaginative, showing a couple falling love in times of war and conflict. 'Satrangi Re' was set in a crazy space. 'Ae Ajnabi' was heartbreaking and it was smartly used in bits and pieces. 'Jiya Jale' had a bit of erotic undertones and worked very well.
I was 8 when Dil Se released and saw in parts a year later on television. Obviously, I couldn't comprehend the goings-on completely but even then I could realize that something of this sort has been seen before in Bollywood, especially with a mainstream actor. The background score refused to leave my mind and even 20 years later, I could recall it vividly. And I've realized that quite a many moviegoers remember the theme very well and not just the songs. How many films could boast of this feat? Kudos to the makers and the entire team and here's hoping that even 20 years from now, Dil Se looks as fresh, relatable and exciting!
Also Read: 20 Years of Dil Se: What the Malayalam lyrics of 'Jiya Jale' actually mean in English
BOLLYWOOD NEWS
Catch us for latest Bollywood News, New Bollywood Movies update, Box office collection, New Movies Release , Bollywood News Hindi, Entertainment News, Bollywood News Today & upcoming movies 2020 and stay updated with latest hindi movies only on Bollywood Hungama.