A wise soul once said, "History repeats itself." In Hindi film history, 1970, as much as 1950, 1960, 1980, 1990, 2000 and 2010 were turnaround years in terms of content, top names and trends being broken or reset. And the eeriest part of all was that they were all round-figure years!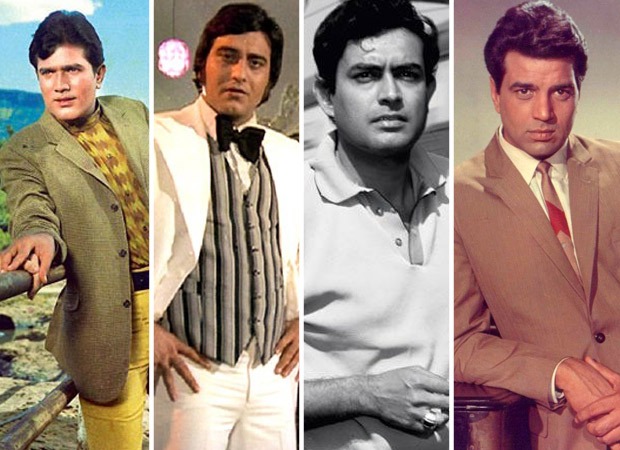 This was the year of the consolidation of Rajesh Khanna after his 1969 breakthrough, of Vinod Khanna getting his first hits, of Sanjeev Kumar being recognized as a huge talent, of Dharmendra continuing to give super-hits, of Mumtaz and Hema Malini making a huge impact and R.D. Burman making an overdue breakthrough.
Dharmendra-Hema Malini, Rajesh Khanna-Mumtaz and Rajesh Khanna-Sharmila Tagore were the three hit pairs that became consolidated. And Rishi Kapoor, Raakhee, Rekha, Navin Nischol, Anil Dhawan and Rehana Sultan made their debuts, while Shatrughan Sinha got his first featured role and Feroz Khan entered the A-list.
Films based on famous foreign sources, inspiration for the Ramsays to turn to horror, and legendary first or last associations of note were all a part of this year. And all these changes and shifts, and some others, came through these interesting and mostly successful movies.
Aan Milo Sajna
A candyfloss romance between Asha Parekh and Rajesh Khanna, with Vinod Khanna as the baddie, this J. Om Prakash film is also famous for the cult song 'Accha To Hum Chalte Hai' sung by Kishore Kumar and Lata Mangeshkar. This conversational song became a chartbuster while being shot in Srinagar and word spread long before it was released as a part of the film's album by lyricist Anand Bakshi and composers Laxmikant-Pyarelal.
Bachpan:
The K.P. Atma film was…well, inspired by Mark Twain's classic Huckleberry Finn and featured Sanjeev Kumar and Tanuja. It remains the only Hindi film in which South playback stalwart P. Susheela has sung. What's more, future actress-singer Sulakshana Pandit was in the children's chorus.
Chetna:
This controversial film set the tone for A-grade sex-oriented films for a while, and its poster with two straddling female legs caused a sensation. Rehana Sultan was billed as a "sex symbol". Anil Dhawan made his debut, and writer-director B.R. Ishara became a prolific but typecast maker of small-budget "bold" socials, none of which could replicate this success.
Dastak:
Affected by this was famed novelist Rajinder Singh Bedi's maiden film that was actually Rehana's first signed film. It consolidated her sex-symbol tag just because this film also brought in a powerful social angle of a housewife living amidst the red-light area and assumed to be a sex-worker. Madan Mohan and Sanjeev Kumar won National awards respectively for their music and acting. Interestingly, both Chetna and Dastak were released in most of India in 1971!
Devi:
A South potboiler, it featured Usha Uthup (as Usha Iyer, her maiden name)'s first Hindi song, 'Jogan pritam ki', which was not a pop number and was thus disowned by the singer. Sanjeev Kumar teamed up with Tanuja's elder sister Nutan.
Ek Nanhi Munni Ladki Thi:
This Vishram Bedekar-directed film starring Prithviraj Kapoor, Mumtaz, Shatrughan Sinha and Helen had a sequence in which Prithviraj as a thief wore a devil's mask and terrified Mumtaz. The film flopped but the audience loved the sequence and producer F.U. Ramsay thus launched Do Gaz Zameen Ke Neeche (1972), which worked big-time and inspired him and his seven sons (Ramsay Brothers) to be India's pioneers in horror films.
Ghar Ghar Ki Kahani:
The film was notable for Rakesh Roshan's debut (Rajendra Kumar recommended him to director T. Prakash Rao). 50 years down, he is known as a sure-shot hit director and father of superstar Hrithik Roshan. It also featured Neetu Singh in her last appearance as Baby Sonia.
Gopi:
This was the first (and hit) reel union of real-life couple Dilip Kumar and Saira Banu, and the introduction by composers Kalyanji-Anandji of Mahendra Kapoor as an alternative voice for the former.
Heer Raanjha:
This Chetan Anand-directed fable was the first Indian film to be made entirely in verse. Kaifi Azmi wrote the lines as well as the hit lyrics.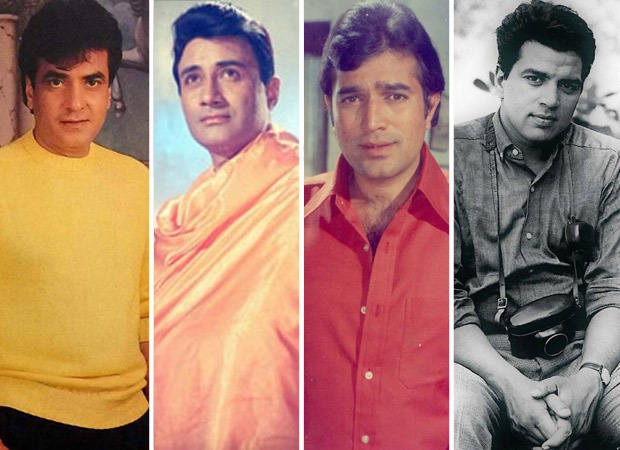 Humjoli:
Jeetendra's first home production was noted for Hindi cinema's first triple role—by comedian Mehmood. The uncanny part was that his three characters of grandfather, father and son were similar to Prithviraj, Raj and Randhir Kapoor, even though Kal Aaj Aur Kal, Randhir's debut, came 18 months later! What's more, Randhir's future and near-permanent voice, Kishore Kumar, was the young Mehmood's playback singer!
Jeevan Mrityu:
Based on Alexander Dumas' The Count Of Monte Cristo, the vendetta drama introduced Raakhee opposite Dharmendra and was even dubbed in Malayalam by Rajshri Productions. It ran for 100 weeks!
Johny Mera Naam:
The career-biggest hit of writer-director Vijay Anand and actor Dev Anand was the top hit of 1970, and did a record business of Rs. 50 lakh when tickets averaged around Rs. 2. It brought into focus 'vamp' Padma Khanna, was distributor-turned-producer Gulshan Rai's smash-hit debut and heralded the comeback of Premnath—as a villain. What's more, I.S. Johar played triplets, and, beating Mehmood, won the Best Comedian award.
Kab? Kyoon? Aur Kahan?:
Arjun Hingorani began his KKK fixation with this hit action drama featuring Dharmendra and Babita, which went on to his last film in 2003.
Khilona:
While it was Sanjeev Kumar who stunned as the lunatic, Mumtaz won the Best Actress award. This was Shatrughan Sinha's first-ever featured role—as the villain, after cameos in Sajan and Prem Pujari.
Mera Naam Joker:
A disaster that later became cult, it boasted of a till-then biggest ensemble cast of Raj Kapoor, Rajendra Kumar, Manoj Kumar, Dharmendra, debutant  Rishi Kapoor, Padmini and Simi Garewal. It featured the last song of lyricist Shailendra.
Prem Pujari:
Dev Anand turned writer-director with this film that also featured Waheeda Rehman (their last work together) and Zaheeda. It was also Navketan's last film with S.D. Burman, the actor's and banner's pillar.
Sachaa Jhutha:
Manmohan Desai's crime thriller with Rajesh Khanna in a dual role was the first hit in which Vinod Khanna played a sympathetic role and the third consecutive hit for the Rajesh-Mumtaz pair. The film also ran for 100 weeks.
Safar:
Rajesh Khanna had achieved superstar status already, and his last super-hit of four (The Train, Bandhan, Saccha Jhutha) this year was his second consecutive blockbuster with Sharmila Tagore. Feroz Khan got his breakthrough and consolidated a long association with composers Kalyanji-Anandji that lasted till his production Janbaaz in 1986.
Sawan Bhadon:
Mohan Segal's film featuring Rekha and Navin Nischol is the first hit among the slew of films that are still coming with fresh star-pairs as a 'hit' formula. Both became big stars. The film's story was credited to a South writer but was a rework of a Hollywood thriller and the plot was again used 25 years later in Akshay Kumar's Sabse Bada Khiladi.
Sharafat:
Asit Sen directed this first-ever Dharmendra-Hema Malini film that was s super-hit.
The Train:
Rajendra Kumar ghost-produced this film featuring Rajesh Khanna and Nanda. R.D. Burman got his final breakthrough into the big league despite superb work earlier.
Tum Haseen Main Jawaan:
Within a month, Dharmendra and Hema Malini got their second super-hit together. They became a power couple that went on to give 11 more hits together, finally totaling 28 films.
BOLLYWOOD NEWS
Catch us for latest Bollywood News, New Bollywood Movies update, Box office collection, New Movies Release , Bollywood News Hindi, Entertainment News, Bollywood News Today & upcoming movies 2020 and stay updated with latest hindi movies only on Bollywood Hungama.