There are times when watching the mere theatrical trailer of a film excites you like anything. The theatrical trailer of A Wednesday did that to me. Funnily, nobody around me seemed that excited about it. 3-4 weeks ago before it's release, I was handed a palm-sized poster of sorts of A Wednesday at a multiplex when I bought the tickets to Bachna Ae Haseeno. I happily put it in my house. Call it intuition but something told me that this film would be something to watch out for me.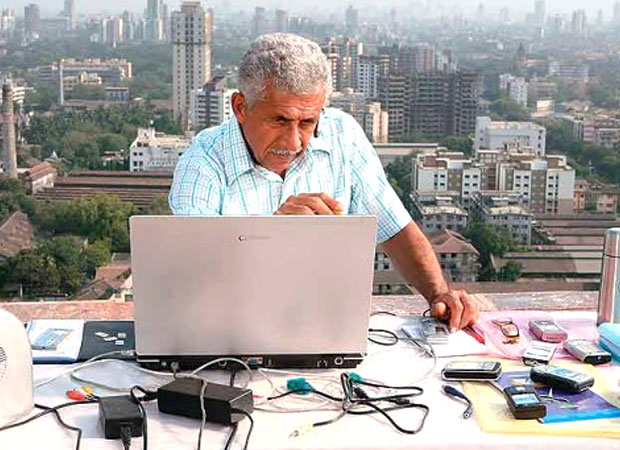 10 Years of A Wednesday: Till the time this film remains relevant, we have a reason to worry
A Wednesday released exactly a decade ago, on September 5. Due to some commitments, I could see it only on September 7. The word of mouth would not spread rapidly then but it had emerged that A Wednesday is quite powerful. Yet, nothing prepared me for the legendary climax of the film, when the film reaches dizzying heights. This Neeraj Pandey's directorial debut talks about a mysterious man (Naseeruddin Shah) who on a fine sunny Wednesday calls the Commissioner of Mumbai Police Prakash Rathod (Anupam Kher) and informs him that he has planted five bombs in the city. He threatens to blow them if his demands of releasing four terrorists are not met.
This 103 minute long film becomes a cult classic only after 80 minutes have passed and Naseeruddin Shah delivers the ten minute long monologue. That doesn't mean that the first 1.20 hours are not great. Neeraj Pandey handles the plot like a pro. He wastes no time and immediately starts introducing the characters, their traits and soon lets them intertwine with each other. He creates considerable tension as soon as Prakash Rathod gets the call. The way the mysterious man makes it clear that he means business is seen to be believed. Performances are first-rate by all. Editing (by Toilet – Ek Prem Katha director Shree Narayan Singh) is slick. Fuwad Khan's cinematography is gritty and quite captivating. The various long shots of Naseeruddin Shah on the skyscraper's terrace are remarkable. Sanjay Chowdhury's background score also helps in raising tension levels significantly. Also watch out for the angry music score, featuring Kailash Kher's vocals, played exclusively during the scenes of the angry young officer Arif Khan (Jimmy Sheirgill), as it significantly adds to the impact. Everything about the film is just correct. The only thing that perhaps doesn't work is the track of Jai Singh's (Aamir Bashir) wife Anu (Seema Malik). It just makes one makes aware that Jai is a family man and that's about it; it doesn't add anything as such to the plot.
Watching the climax of the film again is still a hair-rising experience, just like how it was during the first time. I expected maybe the film to not make the desired impact now after multiple viewings. But the charm of the finale is such that it still gives you goose bumps! And that's not something to be happy about. The mysterious man, who by then is revealed to be a stupid common man, explains how he feels harassed and dejected by the government apathy in tackling terrorist attacks, natural disasters etc. He also raises fingers at the way judiciary takes decades to deliver its verdict on several cases. A Wednesday had released in 2008, a year which saw a lot of terrorist attacks (9 days after the film released, 5 serial blasts took place in Delhi). 2 years before the film released, Mumbai was rocked by a series of bomb blasts in local trains, killing 209 people and injuring over 700. A Wednesday was highly inspired from this incident, with the stupid common man referring about it multiple times. The way these attacks were happening with alarming regularity had been a matter of concern then. As a result, the impact of A Wednesday was manifold. Many viewers wished that this stupid common man was for real and would compel authorities to kill terrorists the way he does it in the film.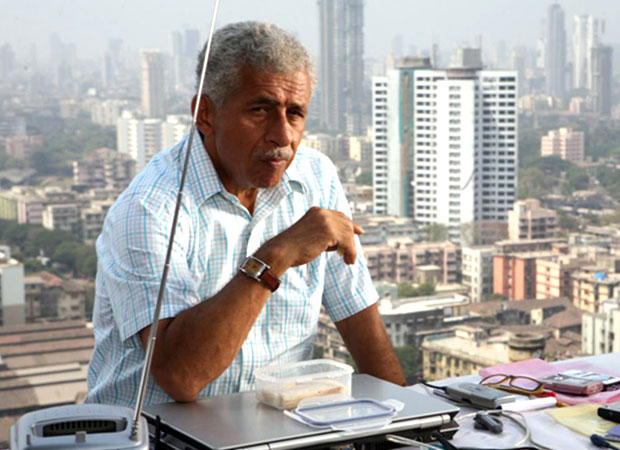 The terrorist attacks and bomb blasts in most part of India have thankfully stopped now. However, the common man continues to face problems while the authorities continue to look the other way. A year ago, the August 29 Mumbai floods killed 21 people, including a respected doctor who fell down in an open manhole on a waterlogged road. A month after that, a stampede on Elphinstone railway station in Mumbai killed 23 people. For years, citizens and activists had been demanding more foot over bridges (FOBs) but the concerned people in the government and BMC (Brihanmumbai Municipal Corporation) didn't act. These deaths and the anger that erupted compelled the government to immediately make FOBs wherever needed. After this ghastly incident, 14 people died in a fire that erupted in a pub with glaring irregularities while two months ago, a pathway of road over bridge collapsed killing two. It served as a repeat of the Elphinstone stampede as these two deaths and public anger led the government to urgently repair or dismantle the bridges. And I am just talking about Mumbai. Pick up any major city and one realizes that such incidents are commonplace, shockingly.
In all these incidents, only the junior level employees have been suspended. Nobody from the government or BMC has ever been convicted in a court of law, despite the fact that their negligence led to the deaths of these innocent people. The citizens do their best in speaking about it on social media. And then they move on. For long, this was dubbed as 'the spirit of the people' for bouncing back immediately after a deadly terror attack or a flood. The stupid common man in the A Wednesday monologue sums it well by saying that instead of tackling the issue, citizens get used to it and move on. But at the same time, he says that they have no choice. 'Humein ghar chalana hai saahab!', is what he tells. As a result of such episodes, A Wednesday seems very relatable even today.
The opening lines of this film is by Prakash Rathod who claims how this man came into their lives and then life has never the same again. This holds true even for writer-director Neeraj Pandey. Until the first show of A Wednesday commenced on September 5, 2008, he was nobody. Within days, he became a director to watch out for. He won hearts with such a plot that touched viewers all over India, and perhaps even across the globe. After all, it's a rare Bollywood film that got a remake in Hollywood! But here's hoping our authorities stop taking common men for granted and that they do their work dutifully. If that happens, A Wednesday would be no longer relatable and would seem dated. For the film buff in us, it'll be saddening but for the concerned citizens inside us, it'll be a reason to celebrate!
Also Read: Shah Rukh Khan, Anil Kapoor, Madhuri Dixit, Naseeruddin Shah among record-setting 928 new members invited by The Academy
BOLLYWOOD NEWS - LIVE UPDATES
Catch us for latest Bollywood News, New Bollywood Movies update, Box office collection, New Movies Release , Bollywood News Hindi, Entertainment News, Bollywood Live News Today & Upcoming Movies 2023 and stay updated with latest hindi movies only on Bollywood Hungama.