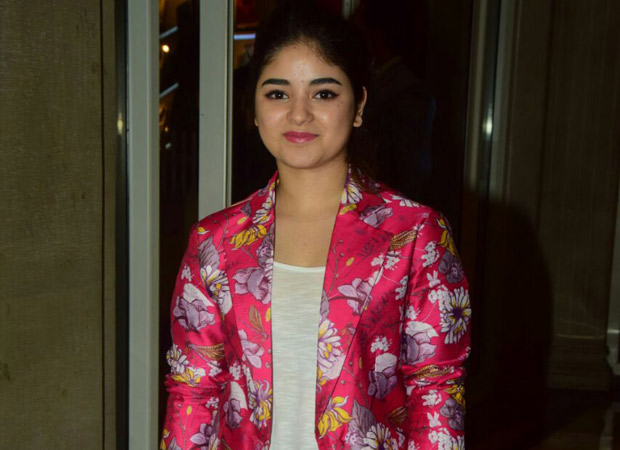 17-year-old actor Zaira Wasim's allegations that she got molested in a flight sent shockwaves everywhere. The young actress claimed that she was travelling in an Air Vistara flight late at night from Delhi to Mumbai on Saturday and a passenger sitting at the back tried to feel her up with his feet. To prove her claim, she took a video of the person and his leg can be seen resting on her armrest. The actress however said that she couldn't click his picture as the lights were dimmed. She also seemed to be upset with the airline crew for not taking appropriate steps.
Zaira Wasim then made a series of uploads on Instagram documenting her bad experience. Immediately, it went viral and shocked one and all. Mumbai Police swung into action and registered an FIR, under POSCO (Protection of Children from Sexual Offences Act) since she's a minor. Air Vistara apologized to her and reportedly, senior management staffers came down to Mumbai to meet her. By Sunday evening, the alleged molester, Vikas Sachdeva, aged 39, was arrested by the police. He was taken to a special court on Monday and was sent to two days' police custody. As per reports, Vikas Sachdeva stood quietly in court and was taken out barefoot by the police.
Outside the court in Dindoshi, Vikas's wife Divya Sachdeva was in tears and was seen with other family members. She made it clear that her husband is innocent and a family man. Vikas Sachdeva works in an entertainment company and Divya said that Vikas was extremely tired and was sleeping. His only mistake was that he touched the armrest of the front seat. However, Vikas had apologized to her the moment Zaira Wasim pointed out that his feet was touching her. A co-passenger, too, was in agreement with Divya Sachdeva and said that he never saw Vikas misbehaving at all. Other reports claimed that Vikas Sachdeva had gone to Delhi after his maternal uncle passed away. The entire experience had stressed him and hence he had requested Vistara crew to not disturb him as he wanted to doze off.
On Monday morning, Zaira Wasim and his mother took a flight back home in Srinagar and ironically, they travelled by Air Vistara.