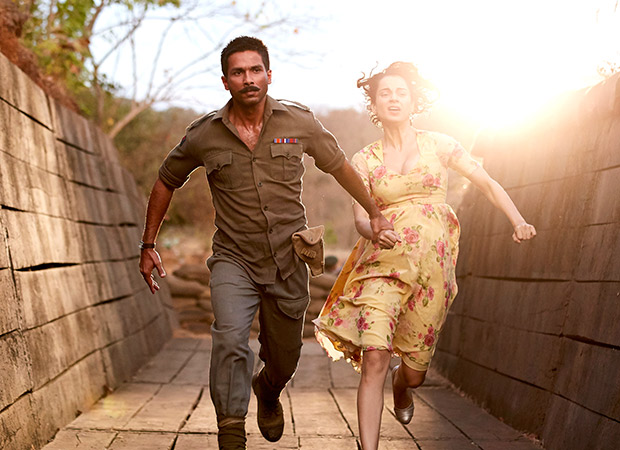 Bringing forth yet another powerful avatar is Kangna Ranaut with her role as Julia in the forthcoming period romantic drama Rangoon. However, her character came into legal scrutiny after Wadia Movietone accused the makers of basing her role on yesteryear actress Fearless Nadia. And now after a couple of arguments, we hear that the Bombay High Court is likely to pass the verdict on the case today, on February 23.
In the initial argument, Wadia Movietone claimed that they had approached Vishal Bhardwaj with a script on Fearless Nadia in 2006 which, according to them, was returned by Vishal's team in 13 months stating that they weren't planning on making a film on the same. However, the team of Rangoon have denied receiving any such script. Also a day ago, Vishal Bhardwaj's counsel Virendra Saraf presented an argument wherein he stated that character copyright is not sustainable under the Indian Copyright Right Law.
Saraf argued that Fearless Nadia was just an on screen name like Dream Girl or Dilip Kumar and not a fictional character like Superman or James Bond. Whilst presenting the argument in front of the bench headed by Justice KR Shriram, he also added that six competitors of Wadia Movietone had used the name of Fearless Nadia in their films but the former hadn't raised any objection then on the same.
Saraf also mentioned that Nadia was the name opted by Mary Evans for the screen and she added the word 'Fearless' since she performed stunts without a body double. It was also further pointed out that the concept of 'Fearless Nadia' in itself was inspired by Zorro and Pearl White. While it was also agreeable that there were similarities between Hunterwali and Rangoon, there was none with the script provided by Wadia. Also, it was clearly mentioned that Vishal Bhardwaj had created the film after extensive research on stunt women during the World War II era (with an American scriptwriter) and other publicly accessible information.
Rangoon, starring Shahid Kapoor, Kangna Ranaut, Saif Ali Khan in lead roles is slated to release on February 24. The film is a Casablance style love triangle set at the backdrop of the World War II era.