Tanushree Dutta controversy and her attempt at getting the industry acknowledge the #MeToo movement is slowly gaining pace. Among many other things, she has accused veteran actor Nana Patekar with whom she worked in Horn Ok Pleassss and director Vivek Agnihotri of Chocolate for harassing her at the start of her career, about ten years ago. Both have slapped legal notice on the actress. Assistant director of Chocolate, Satyajit Gazmer called out Tanushree for falsely accusing Vivek and now, Associate Director Ranjit Shah has seconded his stand and has called Tanushree erratic and fake.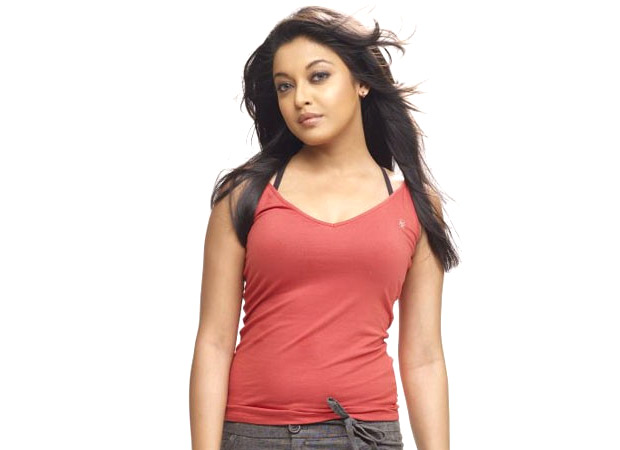 Tanushree Dutta controversy: Chocolate's associate director Ranjit Shah comes in support of Vivek Agnihotri, SLAMS the actress and calls her erratic
In a long Facebook, he justified Agnihotri's command of asking the actress to take off her bathrobe while shooting for the movie. He said that Vivek asked Tanushree to do the same, despite she being not in the frame was because he wanted to maintain the continuity of the shot. Like Satyajit, he called out Tanushree on technical grounds and claimed that all her allegations are false. He wrote:
"I would like to put few things straight here. This is regarding the character assassination of lot of people that is going on in the media by Ms. Tanushree Dutta. I do not know about others but I surely will talk here about Mr. Vivek Agnihotri as I have shared the title of Associate Director in Chocolate (u can refer the film) with a good and genuine friend Satyajit Gazmer. Both Satya and I have worked in this industry for over two decades with lot many big stars and new comers too.
A lot of it has already been mentioned by Satya earlier, and I would vouch for every word that he has written about the incident that Tanushree is talking about. Nobody asked her to strip as mentioned in press. Use common sense, is it possible for anyone to do that on the sets with 200 people including her staff, her manager, all other stars managers, lady producers, female Ads, Director's wife etc. I was in charge of look, feel and style and nothing of this sort happened. She was just asked to remove the bathrobe which wasn't costume continuity. It's not possible to shoot with any extra costume or prop if it's not the part of continuity. Because people don't know how shootings are done so they are also following whatever is fed by media. If in one shot you are holding a tea cup in your left hand then in the next shot you have to hold in the left hand only. Actor can't complain that he/she wasn't given the choice of using either hand. Isn't that ridiculous demand. Similarly if you are not wearing a bathrobe how can you wear it in next shot whether it's a close up or a wide shot. She always had a problem in understanding set directions. She is fully wrong here.
When Tanushree was finalised by the Director and Producer the direction team was specifically told to take care of her as she was new and bit erratic and we had big and seasoned stars and actors with us like Anil Kapoor, Suneil Shetty, Irfan Khan, Arshar Varsi, Emraan Hasmi and Sushma Reddy with few others. We were told to make her feel comfortable as being a new comer she might feel a little scared or nervous and Satya who knew her from earlier and who had recommended her was asked to coordinate with her. We had noticed her mood swings during the first schedule in Mumbai itself…but thought that she is getting nervous working with the rest of the cast.
On our way to London after completing the Mumbai Schedule, of which she is talking, in the flight Tanushree was sitting in the business class and her mother was in economy class. I felt very odd about this and went in to the captain and requested to accommodate her mom in business class which the crew did it at the earliest. Vivek Agnihotri was also in the business class and he specially thanked me for helping. This is been mentioned here to say it that we were taking great care of her. In London her mood swings started increasing.. But we somehow managed to keep her mood and the shoot going. One of the senior actor was very upset with her erratic and tantromous behaviour and on her concentration and made it clear in those many words. She use to go out in the night and come late to the hotel….we and other unit members were worried for her and use to wait in the lobby of the hotel for her. We were shooting in a place called soho in London. It was her and Suneil Shettys shot… while shooting some guys came in and started misbehaving with the unit, the entire unit got together and took Tanushree to a safe place a restaurant owned by an Indian. I remember Vivek personally escorted her.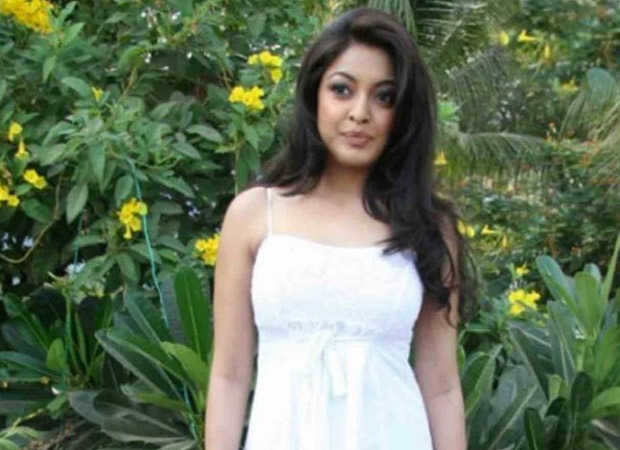 Even after taking care of her and doing so much for her one is surprised how she can accuse the Director Vivek Agnihotri. Is there some other motive behind this? She use to always mention two female names as very close friend from the industry. I am really surprised why there is no statement from those so called friends of hers where are they? … (one would not like to mention any names here).
If she has even a smallest problem why didn't she address it to her manager, lady producers, lady ADs, Pallavi Joshi the director's wife and Tanushree's acting coach and mentor who all were present on the sets.
Media should also understand that there is a Female here accusing people left right and centre after 14 years of the incidents and without any proof or details of incidents (only Chocolate film incident I'm mentioning here). And here are people giving you the details of everything that had happened in the shoot.
I was told by a media person why are you and Satya talking on behalf of Vivek, we are not talking on behalf of him….we are just mentioning the facts with details. And what is wrong in standing by a person who is wrongly accused as we were party in there when the incident that she mentions had happened …whereas in reality it never happened. Asking an actor to act properly or asking to take off bathrobe and be in continuity costumes is absolutely professional and there is nothing wrong. How else can we make films.
Media please make sure that you have the facts before accusing someone and making them a culprit. Just because a woman stands up and starts accusing, you guys and others too don't have to believe that she is telling the truth…she is just accusing at least in our case. Why hasn't she approached the court till date… why hasn't she send any legal notices to the parties concern…. There is a judiciary system in our country (which she doesn't believe in) and only they have the right to give judgement. Media are you ready to accuse Tanushree if she is found wrong in her accusation?
Lets see, the people concerned have sent legal notice to her….what happens here on will be interesting and what she will have to say about it. It would be interesting to know and see if media follows the case and for how long?
I hardly work in film industry anymore so I have nothing to gain in this matter. But the truth must be out."
Tanushree Dutta is yet to respond to this.
Also Read: Pooja Bhatt opens up about Tanushree Dutta – Nana Patekar controversy and her experience with abuse
BOLLYWOOD NEWS - LIVE UPDATES
Catch us for latest Bollywood News, New Bollywood Movies update, Box office collection, New Movies Release , Bollywood News Hindi, Entertainment News, Bollywood Live News Today & Upcoming Movies 2023 and stay updated with latest hindi movies only on Bollywood Hungama.