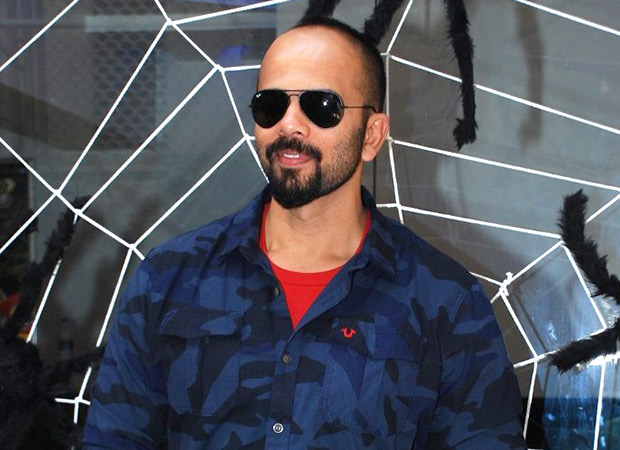 >
It all started off in the year 2008 when the Indian television saw the advent of a hard core reality show in the form of 'Fear Factor: Khatron Ke Khiladi', which was the Indian version of the famous game show 'American Fear Factor'. The show, which was hosted by Akshay Kumar, saw celebrities doing real life stunts in order to win the coveted prize money. While Akshay Kumar hosted the three seasons of the show, Priyanka Chopra hosted one. One also saw Rohit Shetty hosting the show, who was then replaced by Arjun Kapoor (season seven).
While all the eyes were trained on who will be the host for the upcoming eighth season, the toss was between Arjun Kapoor and Rohit Shetty. But since Arjun Kapoor voluntarily opted out as he was is busy with his film commitments, it is now learnt that it will be Rohit Shetty who will be returning as the host of the upcoming season of 'Khatron Ke Khiladi'
Reports also have it that, since the makers of 'Khatron Ke Khiladi' wanted to explore a fresh location for the current season, they have now finalised Spain as the venue for the same. Readers may know that, prior to this; 'Khatron Ke Khiladi' had been shot in countries like Malaysia, South Africa and Argentina. The show will reportedly shot somewhere around end of March or early April. The names of this season's 'Khatron Ke Khiladi' are yet to be revealed by the makers.
On the films' front, Rohit Shetty will soon begin the shoot of his next directorial, Golmaal Again. Besides this, what one hears is that, Rohit Shetty will soon be joining hands with Ranveer Singh for a film that's titled My Name Is Lakhan, which, apparently is based on 2015 Telugu film Temper. Readers may recall that, the deadly duo of Rohit Shetty and Ranveer Singh had worked earlier on the larger than life ad commercial of 'Ching's Secret', which had met with a tremendous response from all over.
Watch this space for developments.