Salman Khan had announced a few months ago that Priyanka Chopra is his leading lady for his next Bharat. Fans were psyched about the PC - Salman reunion on screen and also because Priyanka was coming back on screen in Bollywood after such a long time. But well, due to unexpected developments in Priyanka's personal life, she had to opt out of the movie. Salman was asked by press at the Loveratri trailer launch earlier today about the same and his reply to the question was shocking as well as surprising. He said "I have not been reading the newspapers from the past few days as I have been busy with Loveratri. Once I read it, I will call you and tell you about it." He sarcastically snubbed the reporter and avoiding talking about PC.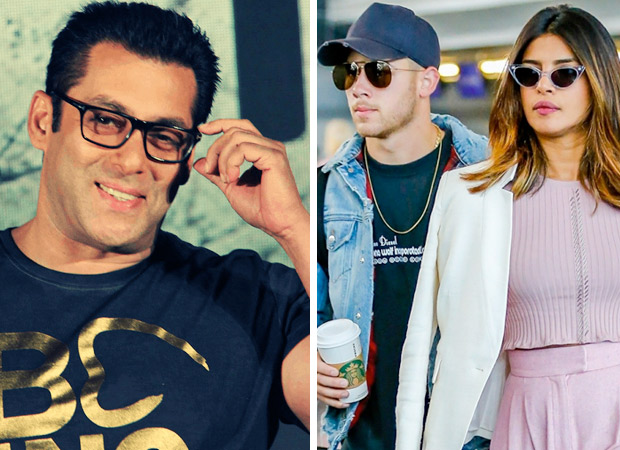 There were reports that Salman Khan and Priyanka Chopra had fallout after she opted out of Bharat. Recently Madhu Chopra spoke about the same and cleared the air calling these reports as baseless and asserted that Salman does not have a problem with Priyanka. So, if this was the case then Salman would have said positively about the Baywatch babe's engagement with Nick Jonas. Salman has started work on Bharat and will soon fly to Malta Islands with Katrina Kaif for the shoot. He has also shot 12 promo episodes for Bigg Boss's upcoming season and has been busy with Dus Ka Dum too. He has his hands full with work, true, but it is a little hard to believe that he has no clue about Priyanka's engagement.
Salman Khan has produced Loveratri with Aayush Sharma in lead with newcomer Warina Hussain.
BOLLYWOOD NEWS