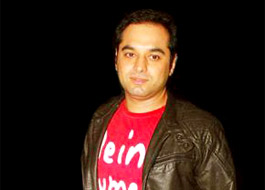 Preity Zinta's Ishkq In Paris director Prem Raj who was detected with cancer, has undergone a successful surgery in London.


Prem flew to London earlier this month with his mother and immediate family.


After the surgery, bright, cheerful and optimistic, Prem texted to this writer, "The treatment is going successfully. By God's grace I am out of cancer. I am looking forward to life now."


Preity, one hears, has been constantly monitoring her director's progress report. Their film Ishkq In Paris would now release after Prem returns to India, hopefully towards the end of January.


Isabelle Adjani who plays a pivotal role is expected to join Preity and Prem in Mumbai for a renewed round of marketing activity.
Watch Promo: Ishkq In Paris