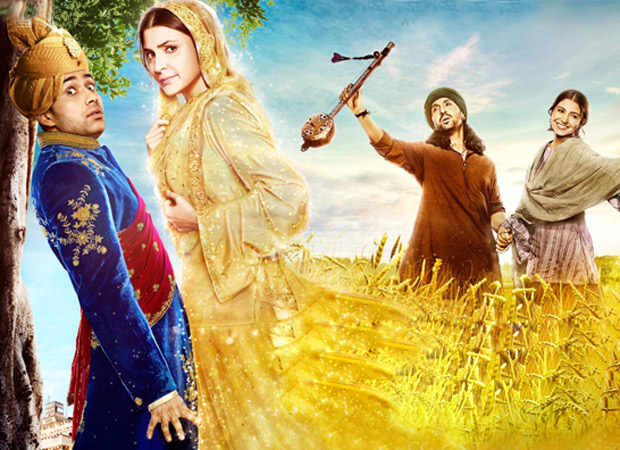 Just a day ago, B-Town couldn't stop appreciating the quirky yet romantic trailer of Phillauri which has Anushka Sharma playing the role of a ghost. While the film garnered appreciation for its unique concept, we now hear that the film may be inspired from Tim Burton's animated film Corpse Bride which released in 2005.
Talking about Corpse Bride, the film featuring characters with lead voices lent by Johnny Depp, Helena Carter, Emily Watson, portrays the wedding between Victor Van Dort (Depp) and Victoria Everglot (Watson). While practicing his wedding vows, Victor accidentally puts the ring on what he assumes to be a part of a tree but it turns out to the finger of Emily aka the Corpse Bride (Carter). She then comes to life and what this unlikely twist brings about in the life of Victor and Victoria as the former takes her so called 'human' husband into a new journey of ghosts and after life whilst he learns that she has been murdered and decides to set her free with the help of her fiancé.
On the other hand, Phillauri is a feature film where Suraj Sharma is seen in the role of a groom whose horoscope shows him as a mangalik and the only solution for it is to get married to a tree. Whilst the rituals are carried out, he is mistakenly 'wedded' to Anushka Sharma who is in the tree and then follows his constant encounters with his 'ghostly' wife as he gets prepared for his real marriage with Anu played by debutant Mehreen Pirzada. However, the young couple set out to find the story of Anushka who was in love with Diljit Dosanjh.
While Corpse Bride has several elements of dark comedy, Phillauri seems to be a lively version set in the heartland of the picturesque, artistic and cultural backdrop of Punjab. With a passionate love story of Anushka and Diljit woven between yet another young couple set to tie the knot, Phillauri also explores some Indian societal rituals of mangliks getting married to trees among others.
Directed by Anshai Lal, Phillauri is slated to release on March 24.