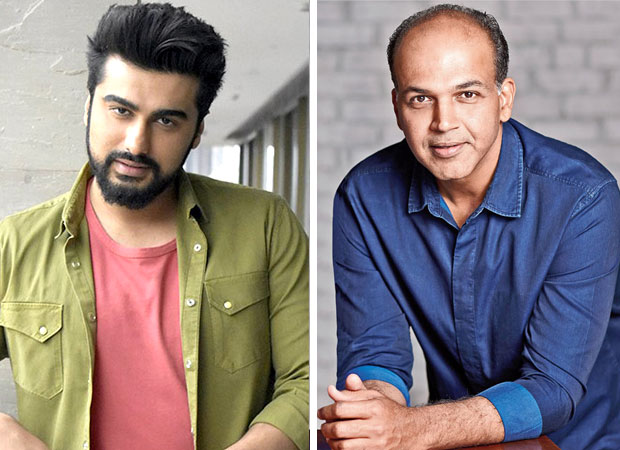 Ashutosh Gowariker is making what he is known for best – a historical. His next, stars Arjun Kapoor and Sanjay Dutt and based on the third battle of Panipat, which ended up in victory of Durrani Empire. It was a long-drawn battle lasting over months and is considered one of the largest and most eventful fought in the 18th century. Buzz is that Arjun plays Sadashiv Rao Bhau (also known as Bhausaheb), who served as the Sardar Senapati (Commander-in-Chief) of the Maratha army at the third battle of Panipat against the Afghan army while Sanjay Dutt will play Ahmad Shah Abdali (also known as Ahmad Shah Durrani, the founder of the Durrani Empire and the modern state of Afghanistan) who fought against Bhausaheb.
Says a trade source, "There are many powerful characters in Ashutosh's film besides Sadashiv Rao Bhau. It is believed that the death of Vishwas Rao, the eldest son of Balaji Baji Rao, Peshwa of Pune (the prime minister and de facto ruler/administrator) and also the heir to the title of Peshwa of Maratha Empire, was a turning point in the third battle of Panipat and brought about victory for the Afghans. Ashutosh has done his research already in the last one year but is keeping the project under wraps as he wants to announce it in a big way. As Sanju plays Abdali, his role is very powerful and brave. He is a warrior and also a poet."
Vishwas Rao was the nominal Commander of Maratha Forces and the Peshwa's representative during Third Battle of Panipat under guidance of his uncle Sadashivrao Bhau. There will also be a personal angle shown in the film - Sadashivrao Bhau's second wife Parvatibai. When the Marathas's under Sadashivrao went to North India she escorted her husband, performed pilgrimage at Mathura and Vrindavan with other women folks in Maratha camp and was present in the final battle fought on January 14, 1761.
Sadadhiv Rao Bhau was the son of Chimaji Appa and Rakhmabai and the nephew of Peshwa Bajirao I. Interestingly, Sanjay Leela Bhansali has made Bajirao Mastani based on the life of Peshwa Bajirao I (played by Ranveer Singh) and his two wives Kashibai and Mastani (played by Priyanka Chopra and Deepika Padukone).
Despite numerous attempts to reach him Ashutosh Gowariker remained unavailable for comment.
The Third Battle Of Panipat
In January 1760, Ahmad Shah Durrānī invaded and captured the Punjab region. Nanasaheb Peshwa chose Sadashivrao Bhau to lead the Maratha army to Delhi. On March 14, 1760, an army was gathered and started its northward journey from Patdur, accompanied by non-combatants including family members and a large number of pilgrims as they felt safe in the presence of the army. The Maratha forces of Holkar and Scindia joined the army on the way but while Bhau and his loyal bodyguards fought bravely to the end, various factors lead to the defeat of the Maratha army in the third Battle of Panipat, which took place at about a 100 km from Delhi.
BOLLYWOOD NEWS
Catch us for latest Bollywood News, Bollywood Movies update, Box office collection, New Movies Release & upcoming movies info only on Bollywood Hungama.